During the FIFA World Cup Qatar 2022, mobile cabin homes were utilised by thousands of football fans during the month-long tournament. However, after sitting in Qatar for a couple of months, 10,000 mobile cabin homes will be sent to Turkiye and Syria to provide shelter for the many earthquake victims that have been left homeless.
According to Qatar's Foreign Ministry, this huge decision "is part of Qatari efforts to contribute to relieving the quake-affected people in Syria and Türkiye."
It is estimated that over 33,000 people have lost their lives, with millions left injured and in need of shelter. Speaking to AFP, a Qatari official said, "In view of the urgent needs in Turkey and Syria, we have taken the decision to ship our cabins and caravans to the region, providing much needed and immediate support to the people of Turkey and Syria".
Deliveries of the mobile cabin homes will begin today, with plans to continue with deliveries within this week.
This is not the first time that Qatar has intended to send its mobile cabin homes to disadvantaged areas around the world. Even before the earthquake, plans were made to donate many of them to the homeless in Kenya.
"The transitional accommodations were always planned to be donated as part of the 2022 World Cup legacy plans. However, in light of the dire requirements in Turkey and Syria, Doha made the decision to transport the cabins and caravans to the people affected by Monday's natural disaster," Doha News reported.
Qatar's Response To The Earthquake
Qatar was one of the first countries to respond when the earthquake first hit. With one of the largest foreign rescue teams, Qatar has sent around 130 people to assist with search and rescue missions and has also sent 100 tonnes in aid. What's more, Qatar's emir, Sheikh Tamim bin Hamad Al-Thani was the first foreign leader to visit Turkey since last week's quake.
The emir himself also donated $14 million to a telethon on live television during the Oun and Sanad campaign. In total, the campaign raised a staggering $19 million.
With the death toll increasing on a daily basis and millions experiencing extreme hardship due to the cold weather and homelessness, we urge readers to do what they can to help. To understand how you can help, be sure to read our article which discusses five key ways to help during these difficult times.
Main Image Credit: STV News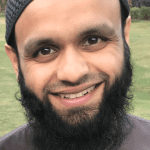 Juber Ahmed is our Digital Editor and travel enthusiast with a keen interest in Islamic history and heritage. He travels with his wife to various places around the world and writes about his experiences.
 
Juber's favourite Quote...
"The World Is a Book and Those Who Do Not Travel Read Only One Page" [Saint Augustine]