Stonehenge, Windsor Castle, and Bath from London
Visit some of the top attractions outside of London on this day trip to Stonehenge, Windsor Castle and the historic town of Bath. Start at Windsor Castle, home to the British royal family, for a tour of the State Apartments and St George's Chapel, and then continue west of London to Salisbury, home of the mysterious Stonehenge rock formations. Finally, arrive in Bath, known for its elegant Georgian architecture and Roman baths. All admission tickets are included in the tour price. Guided day trip from London to Windsor Castle, Stonehenge and Bath Explore St George's Chapel and the State Apartments at Windsor Castle Tour the mysterious site of Stonehenge with an exclusive interactive map & VOX audio guide Take a panoramic tour of Georgian Bath with a guide Visit the Roman Baths with free audio guide, a well-preserved public bathing pool offering an insight into life during the Roman era Includes first-class luxury coach with FREE Wi-Fi and the services of a guide
Stonehenge, Windsor Castle and Bath from London 2021 – PRICE, £79.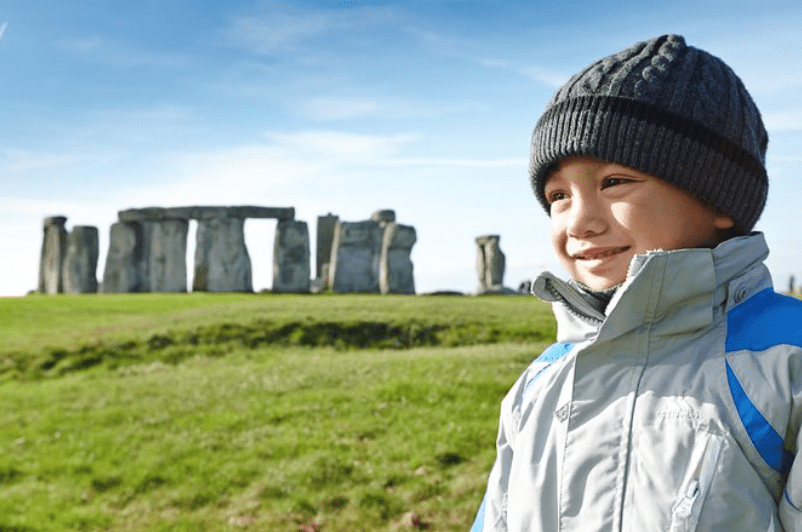 Halal London Tours
Central London has many UK tourist sights providing ample photographic opportunities. Unknown to the masses, what lies there is also an untold history, a Muslim presence.
Arabic being taught somewhere around Parliament in the 1600s, we take you to the location and show you the works! A Muslim community was discovered in the 1600s too! Unrecognized pioneers were stolen. Which English note has a Muslim connection?
Want to discover the answers to all the above? Join us on this thrilling walking tour, from Parliament Square leading to Whitehall leading to the hustle and bustle of Trafalgar Square and finishing off at the National Portrait Gallery.
Prices start from £30
Harry Potter Tour of Warner Bros. Studio with Transport from London
Immerse yourself in the spellbinding world of Harry Potter™ on this trip to the Warner Bros. Studio Tour London. Travel to the fabled Harry Potter studios by air-conditioned coach from central London, and on arrival, trace the footsteps of Hogwarts' student wizards at leisure. Behold original sets such as Platform 9 ¾ and Diagon Alley; see the Hogwarts Express steam train; ride a broomstick like the cast; and uncover the behind-the-scenes secrets of the movies' on-screen wizardry. This Harry Potter studio London tour includes round-trip coach transport and entrance tickets. Admission to Warner Bros. Studio Tour London – The Making of Harry Potter Step into the magical world of Harry Potter and see original sets, props, and costumes Walk down Diagon Alley and see shop fronts such as Ollivanders wand shop and Gringotts Bank Snap photos of Platform 9 ¾ and see steam billowing from the original Hogwarts Express Explore Dumbledore's office and discover never-before-seen treasures Learn how J.K. Rowling's books were brought to life on screen using special effects, animatronics, and life-sized models
London Harry Potter Tour of Warner Bros. Studio with Admission 2021, PRICE £89
Kew Gardens Entrance Ticket
Immerse yourself in the sights and scents of London's breathtaking Kew Gardens. A UNESCO-listed venue, the Royal Botanic Gardens offers a plethora of rare plants and flowers across 326 acres (121 hectares). Discover the lawns and gardens on foot, stroll along the Treetop Walkway to view some of the gardens' 14,000 trees, and visit magnificent structures like the Royal Kew Palace and the Palm House – one of the largest surviving Victorian glasshouses. Entrance ticket to the beautiful Kew Gardens in London Explore Kew's UNESCO-listed Royal Botanical Gardens at your leisure See highlights like the newly built Rhizotron and Xstrara Treetop Walkway and the Queen's Garden Explore the glasshouses and admire a Chilean Wine Palm inside Temperate House Recharge in one of the garden's cafés or find a pretty spot to eat outside (meals at own expense) Join a free guided walking tour of the gardens if you wish from £13.50 Lowest Price Guarantee Check Availability
Read more about Kew Gardens Entrance Ticket 2021 – London – PRICE £13.50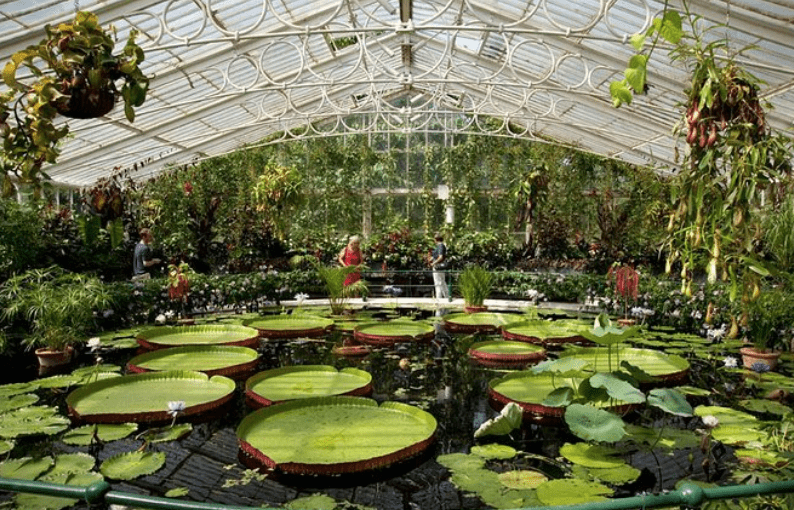 The Slide at the ArcelorMittal Orbit
Guarantee your entry to The Slide at the ArcelorMittal Orbit, the world's longest, tallest, and fastest tunnel slide, by booking in advance with Viator. After taking high-speed elevators to two viewing galleries, you'll recognize iconic London landmarks such as St. Paul's Cathedral, The Shard, and Canary Wharf. Then, feel your adrenaline levels surge as you plummet down a 583-foot (178-meter) descent that winds around Sir Anish Kapoor's Olympic sculpture 12 times. The Slide guarantees exhilarating fun for children and adults alike. Guarantee your entry to one of London's top-selling attractions Ascend to two viewing platforms to enjoy panoramic views of London's skyline Feel your adrenaline levels soar as you glide down the 583-foot (178-meter) slide at 15mph Travel through light and dark sections that wind around the Olympic sculpture 12 times
The Slide at the ArcelorMittal Orbit 2021 – London – PRICE 16.75, VIATOR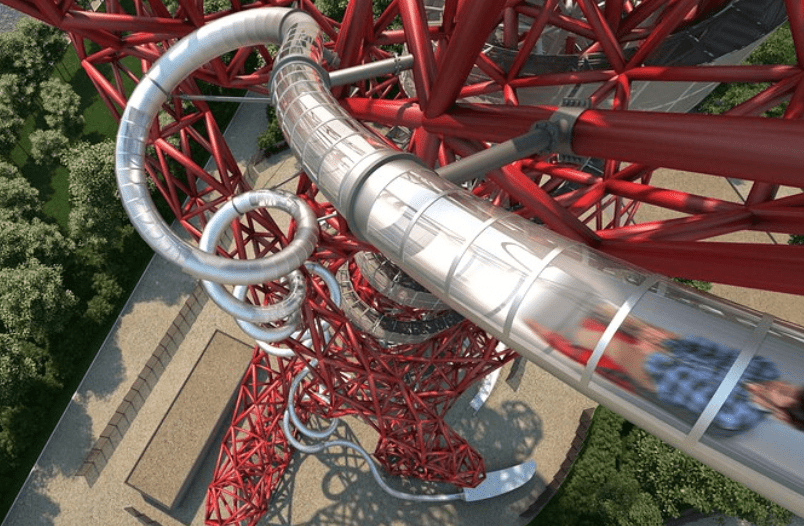 Westminster to Greenwich Sightseeing Thames Cruise in London 2021, PRICE £13.5O
Glide by some of London's must-see landmarks on a sightseeing cruise from Westminster to Greenwich on the Thames River. Step aboard your comfortable cruise boat at Westminster Pier and listen to the entertaining live commentary as you pass sights such as Shakespeare's Globe, Tower Bridge, and the Tower of London. Drink in the views from the open or indoor deck, and at Greenwich, step ashore to visit attractions (own expense) such as the Cutty Sark or National Maritime Museum. Upgrade to include a return cruise back to Westminster. Westminster to Greenwich Thames River sightseeing cruise in London See top London attractions and the city skyline from the water Enjoy great views of Tower Bridge, the Tower of London, Shakespeare's Globe, and more Learn about London's history and landmarks via the live onboard commentary Upgrade to a return ticket to sail back from Greenwich Choice of several departures times throughout the day Ideal for a family day out and for first-time visitors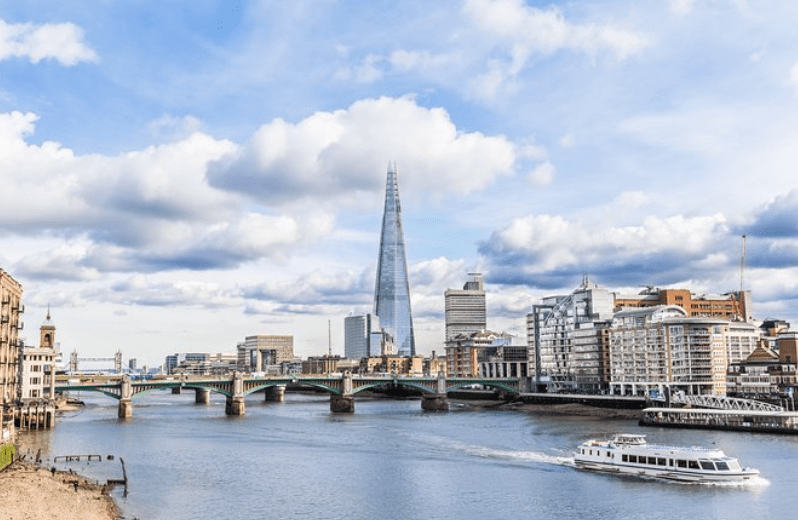 Emirates Airline Cable Car and Uber Boat by Thames Clippers Hop On Hop Off Pass
During your time in London, avoid crowded underground trains and traffic jams with an Emirates Air Line cable car and Thames River cruise ticket. Ideal for families, this package allows you to cruise around the capital with a full-day River Roamer ticket, passing iconic landmarks such as the London Eye, Big Ben, and Tower Bridge. Then, enjoy panoramic vistas during a ride on the Emirates Air Line: plus, you'll receive a souvenir in-flight guide and gain entry to the Emirate Aviation Experience. Tickets for Thames River cruise and the Emirate Air Line in London The ideal choice for families and groups Pass iconic London attractions as you cruise the Thames River with a full-day River Roamer pass Enjoy panoramic city views from the dizzying heights reached by the Emirates Air Line
Read more about Emirates Airline Cable Car and Uber Boat by Thames Clippers Hop On Hop Off Pass 2021 – London – PRICE £30.40, Viator