What is faith? That's the intriguing question posed to visitors to the newly opened museum in County Durham.
Faith is a very personal thing, and our object is to examine the history of faith, which is not often explained in a museum.
We have sought to be multicultural and ecumenical. Our approach is to be object-based, letting objects tell the story," comments curator Amina Wright who worked closely with representatives of many religions to create the displays. Jonathan Ruffer, founder of the Auckland Project, which includes the Faith Museum adds, "Faith is an essential elemental force, and we have to come to terms with what faith is and how you respond to it. We have no sense of proselyting; it's how we function with things higher than ourselves. This is everyone's story."
The displays are certainly wide-ranging and include items from several religions including a miniature Quran given to troops during the First World War.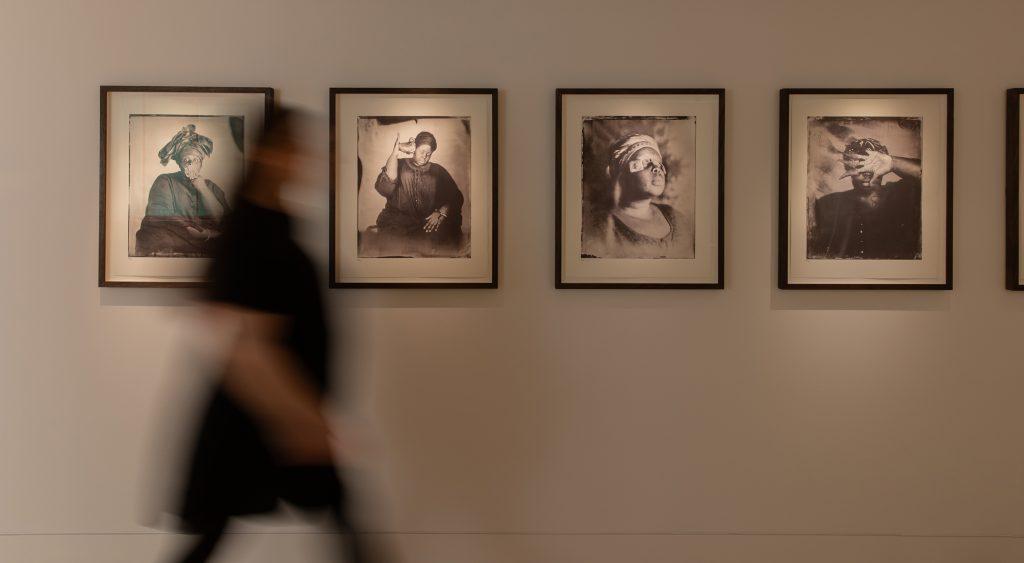 Entering the museum involves stepping back into the dawn of time when mankind first began to roam the earth. Steps lead down underneath Auckland Castle into dark, narrow, subterranean cellars containing stones engraved with whorls and lines linked to the faith of prehistoric people. Further displays lead steadily upwards past Celtic, Roman and Viking gods before reaching Medieval Christendom. Links with the wider world begin to appear with an Islamic-inspired astrolabe. The arrival of Protestantism marks differing attitudes to faith, eventually being challenged by issues of slavery with campaigners asking, "Am I not a man?" Science added yet more challenges to traditional faith patterns with the growing understanding of palaeontology and the study of how fossils developed.
Further on is the fascinating story of an Anglo-Irish peer, Lord Headley who converted to Islam after the death of his young children, and attended the Woking mosque. He became the first Englishman to officially make a pilgrimage to Mecca, accompanied by Khwaja Kamal-ud-Din, the Inman of the Woking Mosque.
According to The Times, 30 August 1923, "Lord Headley, who has just returned to Cairo after completing the pilgrimage to Mecca has back with him two pieces of the Kiswa, or Holy Carpet, presented to him by King Hussein. One of the pieces, the larger is destined for the Mosque at Woking, the other for his drawing room at Twickenham.'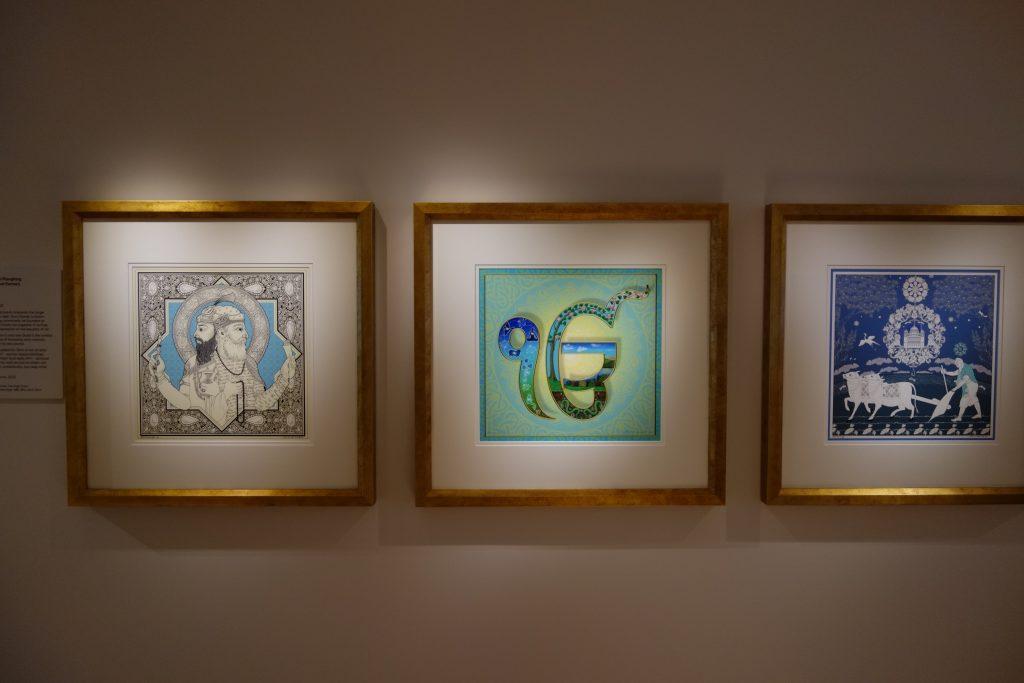 On display in the Faith museum are the Hajj beads that were used by Lord Headley during that pilgrimage as well as two little silver bottles filled with water from the Zam Zam.
Drawing nearer to our own time, the path leads upwards into a gallery of contemporary art. Matt Collinshaw's immersive installation 'Eidolon' is incredibly thought-provoking, with the massive iris constantly burning and renewing, a symbol of how faith can survive even in the worst circumstances. Thoughts of fire also dominate the work of Muslim photographer Khalifa Saye as she died in the tragedy of Grenfell Tower. Alone of all the artists, her voice is heard in a powerful-recorded interview since she can no longer talk through her work.
Among other artists on display are the provocative Singh Twins with their mixture of Indian and Western culture, as well as Nichola Green's Encounters – a series of paintings created in collaboration with religious leaders ranging from the former Grand Mufti of Egypt Ali Gomaa, Archbishop Desmond Tuto and the Dalai Lama. Their faces are blank, inviting visitors to imagine their faces in those paintings, stressing respect for other faiths without undermining individual beliefs allowing faiths to stand together side by side.
According to Amina, discussions are underway with other Muslim artists keen to be involved in future displays.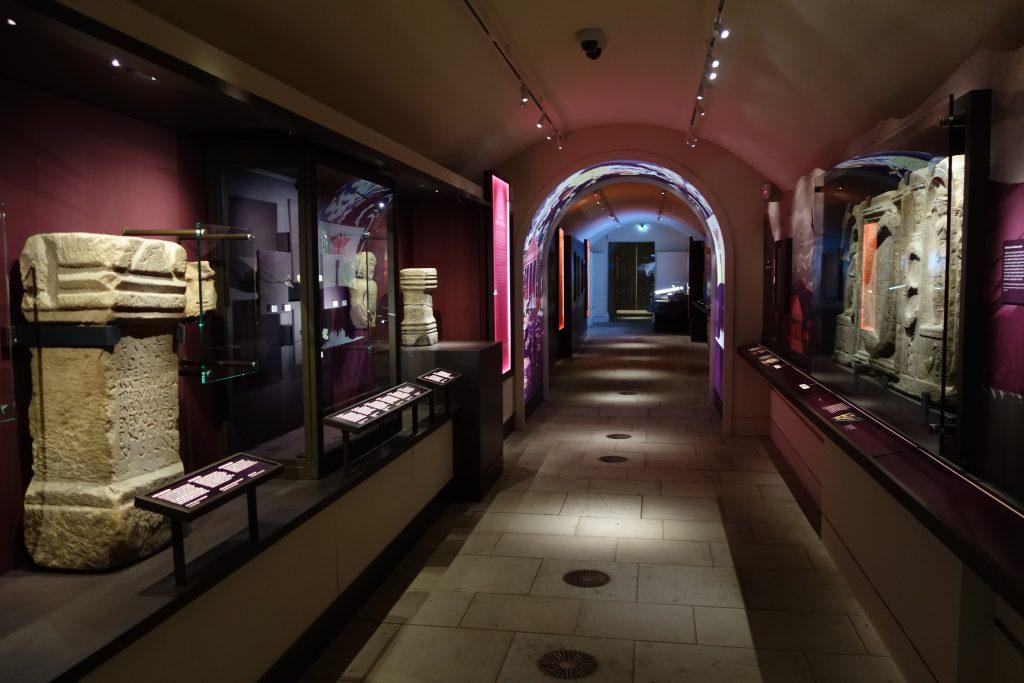 At the end, a selection of books waits on shelves encouraging visitors to explore poetry, spirituality and different faiths within a quiet, contemplative corner offering time to think, consider and leave comments. Another reflective area is being created outside in a Faith Garden where the outline of a long destroyed medieval chapel adds a ghostly presence.
This is a museum designed to stimulate thought, to make you think about faith. As Jonathan points out there has been a tendency for 'faith to be hidden under a carpet. We have done something rather dynamic and brave by showing faith remains.'
The Faith Museum forms part of a wider scheme known as The Auckland Project, which is helping to regenerate the area. Auckland Castle used to be the palace of the Bishops of Durham and contains a fascinating series of life-size portraits by Spanish artist Francisco de Zurbaran showing Jacob and his twelve sons. Twelve are on display in the Castle dining room, while the remaining painting is located in the nearby Spanish Gallery.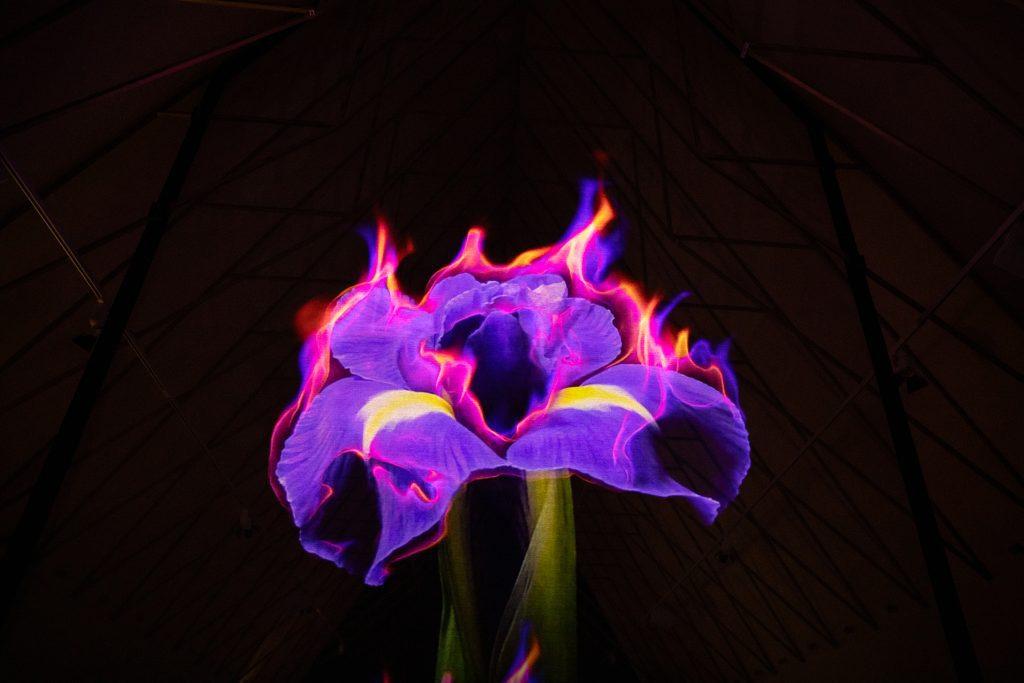 The extensive Castle grounds are the venue for Kynren, a yearly summer spectacular involving over 1,000 volunteers acquiring valuable new skills in technology, costume and drama. Colourful parades and active storytelling, complete with fireworks, drones and music bring the history of the north to life including the arrival of the Romans, a Viking boat emerging from a lake, medieval wars, a full-size locomotive marking the arrival of the railways, Queen Victoria and the wars of the twentieth century.
www.aucklandproject.org