As we witness one of the world's worst atrocities in Gaza, many of us will be wondering whether it is safe to travel to Jordan right now.
With Jordan sitting next door to Israel and sharing a land border with the country, it is only natural to feel a level of tension if you have plans to travel there.
Every year, around 25,967 Brits visit Jordan and that is why Jordan's tourism board has stressed that amid this tension, Jordan remains 'safe and welcoming' to those intending to visit.
If you are planning a trip to Jordan soon or already have something booked, here's everything you need to know, including advice from the UK Foreign Office.
So, is it safe to travel to Jordan right now?
What travel advice has the UK Foreign Office given on travelling to Jordan?
The advice is simple. The UK Foreign Office (FCDO) advises against travelling to anywhere within 3km of Jordan's border with Syria only. That's it. The rest of the country is safe. It's useful to keep in mind that this advice was in place before this major event took place in the last week.
According to the advice given by the UK government and the UK Foreign Office, aside from the area within 3km of Jordan's border with Syria, Jordan is safe for travel.
Is Jordan involved in the Israel-Hamas War?
As always, Jordan has remained neutral and has not been involved in the war between Hamas and Israel. Whilst peaceful protests are taking place in some parts of Jordan, Jordan remains uninvolved in the Israel-Hamas war.
What has the Jordan Tourism Board said about travelling to Jordan right now?
Commenting on travelling to Jordan amid this atrocity, the Jordan tourism board said, "In light of the recent developments in Gaza, we want to emphasise that Jordan continues to be a safe and welcoming destination for tourists from around the world."
They added, "Our commitment to ensuring the safety and wellbeing of all visitors remains unwavering and we want to reassure everyone that Jordan's borders are open to tourists."
Are flights still arriving in Jordan?
Yes. The country's main airport – Queen Alia International Airport – remains fully open and operational as does the King Hussein International Airport in Aqaba.
Will the protests in Jordan affect me?
According to the UK Foreign Office's travel advice, "The political situation in Jordan is stable. However, protests and demonstrations have taken place in response to the situation in Israel and the OPTs. A number of protests have been planned in the coming days. Some demonstrations have seen a significant number of people involved. The majority of demonstrations are peaceful, but they can become confrontational. You should take sensible precautions and avoid all political gatherings and demonstrations."
Is it safe to travel to Jordan right now?
Should you travel to Jordan right now?
According to the UK Foreign Office, Jordan is a safe country to visit. There are currently no travel advisories in place, aside from the advice on not travelling to anywhere within 3km of Jordan's border with Syria.
According to the UK Foreign Office, "Crime levels are generally low: most crime is limited to pick-pocketing, occasional bag snatching and theft from cars." Therefore, just like any other place, they advise you to be vigilant and keep your money, passport and valuables secure.
Do I need a visa to travel to Jordan?
British citizens will need a visa to enter or travel through Jordan as a visitor. This can be acquired on arrival. What's more, your passport should be valid for a minimum period of 6 months from the time you arrive.
To visit Jordan, you will need to buy a tourist visa which costs 40 Jordanian dinars (£46.16). This is valid for one month but can be extended for up to six months.
If you decide to leave Jordan through one of the road borders, you will need to pay an exit tax of ten dinars (£11.54). This is not required for those leaving the county via a flight.
There are no COVID-19 testing or vaccination requirements for passengers entering Jordan. You do not need to complete any pre-departure declaration.
Main Image Credit: Konstantinos Kaskanis [Unsplash]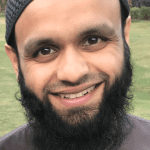 Juber Ahmed is our Digital Editor and travel enthusiast with a keen interest in Islamic history and heritage. He travels with his wife to various places around the world and writes about his experiences.
 
Juber's favourite Quote...
"The World Is a Book and Those Who Do Not Travel Read Only One Page" [Saint Augustine]