So you love plant-based food? So do we! Many people have dismissed the rise of veganism over the past many years. In particular the younger generation. It is safe to say things have changed rapidly. With the world being in a state environmentally, we must try new ways and if we want to live long and fulfilled lives – Veganism is a big step forward.
Healthy clean eating is something I'm always up for.
Following a vegan diet is one of the most effective ways you can do your bit to help the environment, and with so many incredible restaurants opening around Britain, there are some awesome vegan dishes on the menu, making the change easier.

Chakra's Kensington
Where: 33c Holland Street, W8 4LX
You'll find a dedicated vegan menu of upmarket Indian food at Chakra's which is delicious. From Bhel Puri – Puffed rice tossed with onions, tomatoes, pomegranate, topped with tamarind and nylon sev to Calcutta's Pani Puri – Potato, Onion, Chickpea spiced mix, in a semolina cup atop a shot glass with Tamarind, Mint & spiced water, there is something here for every Vegan!
Click here to book your table today!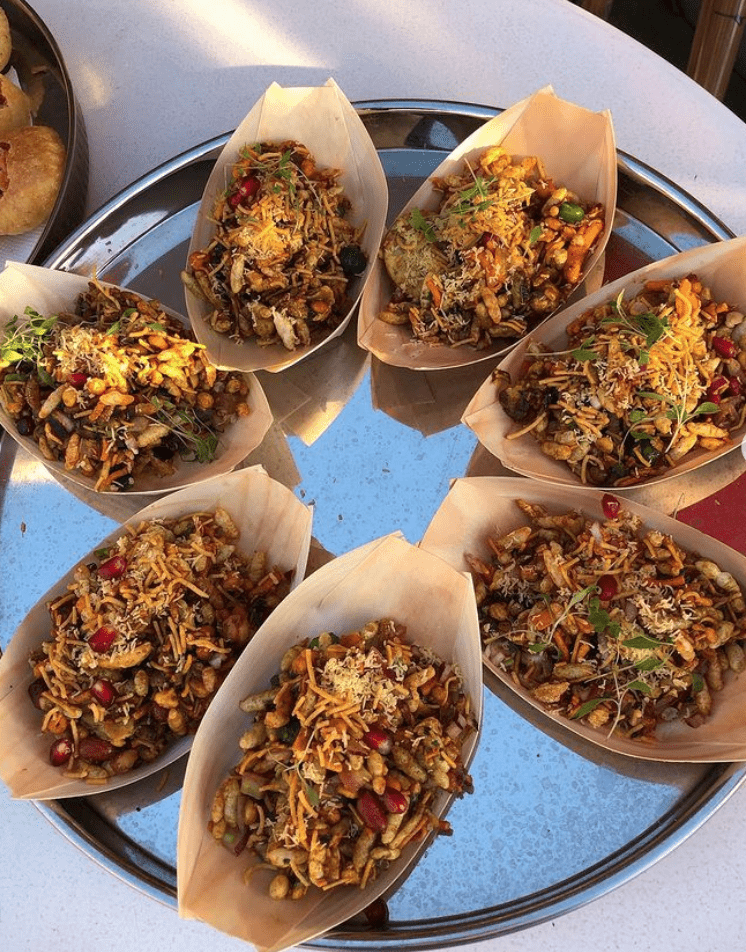 Cafe Forty One
Where: La Suite West Hotel, W2 3JN
You can find some of the nicest healthy vegan food by Cafe Forty One and we were honestly very impressed. London is saturated with vegan junk food so here's a plant-based gem in West London! Located in Bayswater, hidden away from the busy road and protected by a beautiful canopy of trees.

Their tomato salad served with cashew mozzarella, basil, and strawberries is delicious. From Mushroom risotto with grilled asparagus to all the smoked flavours of their cheese platters – its a delight which comes with Chutneys, pickles and lovely crackers.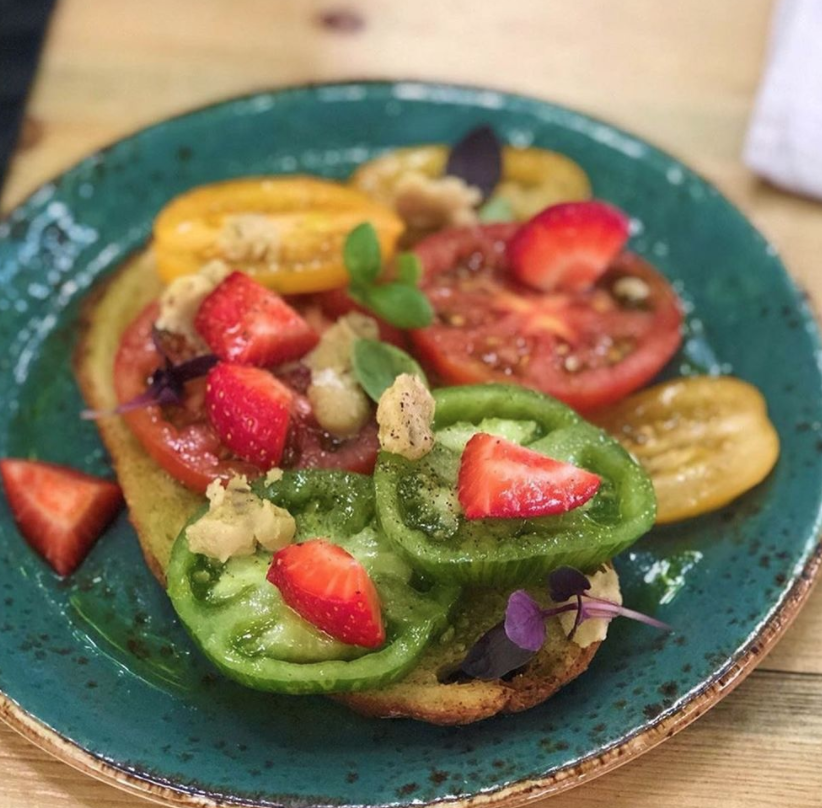 Spicebox, Leyton
Where: 686 High Road, London, E11 3AA
Due to popular demand after Spicebox launching in Walthamstow, Spicebox has now opened in Leyton as well! This famed vegan curry house from restauranteur Grace Regan is a delight. It's colourful.
Taste a variety of street bites, curries, and sides including pea and potato samosas, jackfruit vindaloo, and mushroom madras.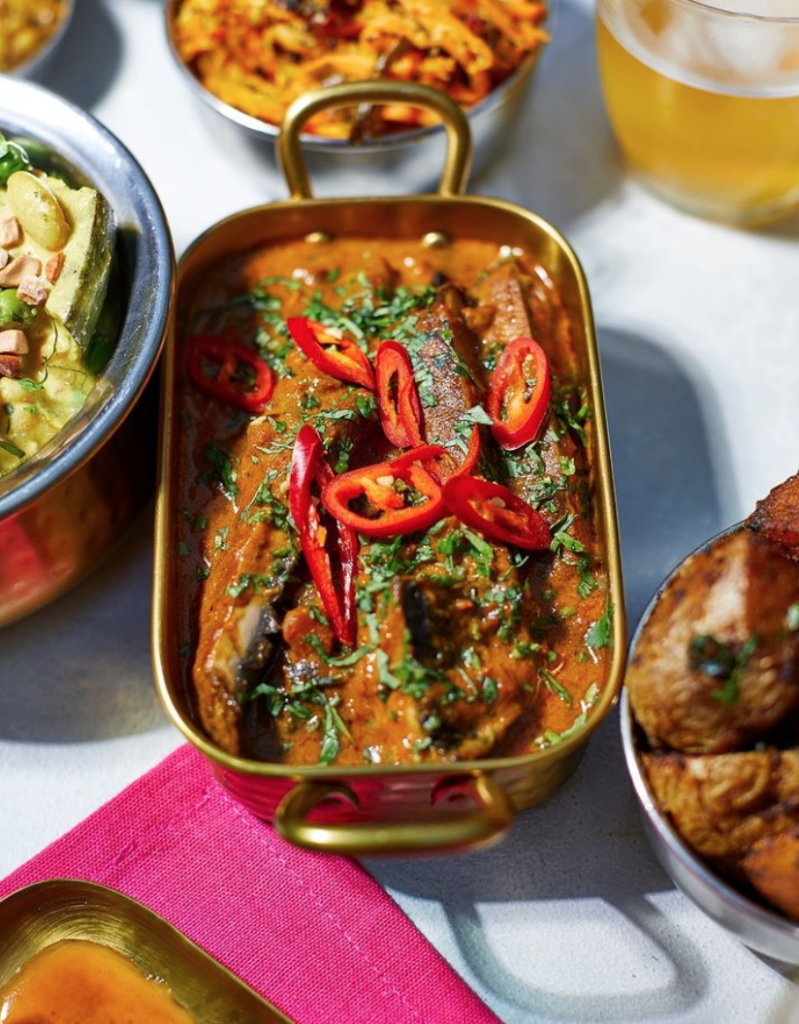 Club Mexicana
Where: Kingly Court, W1B 5PW
Talk Taco to me!
The iconic Al Pastor taco, straight fire and straight from the spit 🔥 Loaded with salsa verde and charred pineapple, technically this counts as one of your five-a-day and its delicious!
With TACO TUESDAY back for 2022, enjoy a friends night out at Kingly Court Soho. You can expect a menu of Mexican snacks and dishes which have been given a plant-based makeover – think a take on Baja fish tacos made with tofu, alongside a side order of skinny fries with garlic mayonnaise for dipping.
They also have ALL you can eat tacos from 5PM for £15 only at Kingly Court! 🌮🌮🌮🌮