Many of us in our 20's start saving for travelling the world, holiday treats, fashion and clothes but many of us forget to start saving for that perfect wedding early. Even if your not looking to get married for another 10 or even 15 years, it doesn't hurt to start saving early.
Your wedding budget will be the driving factor for many of your wedding-related decisions, so this should be one of the first things you tackle when thinking about getting married. If any of your family members like your mum, dad, sisters, brother, nani etc will be contributing, speak to them about what they're comfortable spending. There is no point assuming they will contribute for your big day.
If you're paying the bill yourself, it's time to take a hard look at your finances. Sometimes this time is a huge reality check, many couples don't realize the ins and outs or hiring, arranging your catering, booking a venue, cars, decor etc Once you've got that magic number, stick to it!
There are always unexpected costs so give yourself some wiggle room, even if it is the second time your getting married.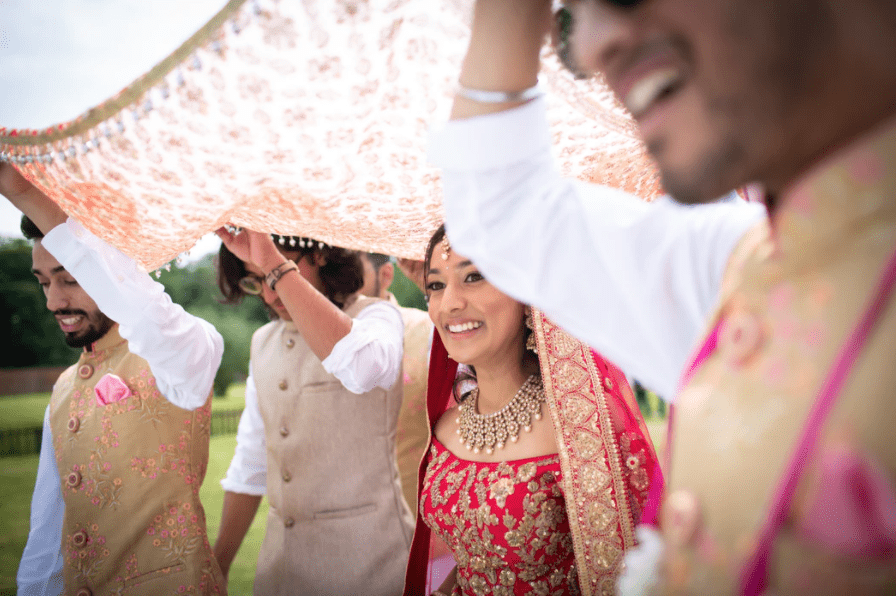 6 Saving Hacks!
1 – Book your wedding through the off peak season
2- Say no to all upgrades until all the main and basic costs are covered
3 – Edit your Guest list (due to covid restrictions at some venues) you might be able to save a bob or two if you razor this down
4 – Use fewer vendor's, they might be able to recommend their circle of contacts to create your magical day
5 – Do you really need a live band or singer performing? Maybe hire a DJ instead or use the in venue sound system
6 – Ask your best mates to be part time photographers on the big day – give them all a camera to capture your guests with some clear guidelines
Clear your debts before you get married – you feel so free and can be a lot more flexible with your savings. After you've made payments for things like student loans, child care etc set aside up to 10 percent of your earnings each month. Create a wedding fund! Create a seperate bank account and set up a direct debit to start saving cash for your day.
Track you wedding expenditure via an excel spreadsheet. Work to actual amounts rather then estimated amounts.
Your biggest cost will most certainly be your venue because it's the biggest piece of the wedding. Once the venue has been covered and the date fixed, you will need to build your wedding like layers on top of a cake!
Always ask your vendors to verify if tax is included in their quotes.
Main Image – Khadija Yousaf