London Nahi Jaunga is the new release EID release from ARYfilms and Rising Star Entertainment, out on the 8th July in the UK. Humayun Saeed, Mehwish Hayat, Vasay Chaudhry, and Kubra Khan greeted fans across Southall Broadway via a beautiful horse and carriage this weekend. Hundreds of fans had the opportunity to take pictures, get up close and personal.
Team London Nahi Jaunga have been promoting their UK tour in Birmingham, Bradford, and Huddersfield and finished off their film promotional tour in the UK.
Humayun and Kubra helped a lucky bride choose her wedding outfit from Mongas UK and they all headed to an influencer meet and greet which took place at Spice Village Southall where AK Music played some amazing Pakistani Tunes and the cast were treated to delicious food by Spice Village.
London Nahi Jaunga is an Eid release on the 8th July and it's definitely a must-see movie of the year!
Check out the pics below: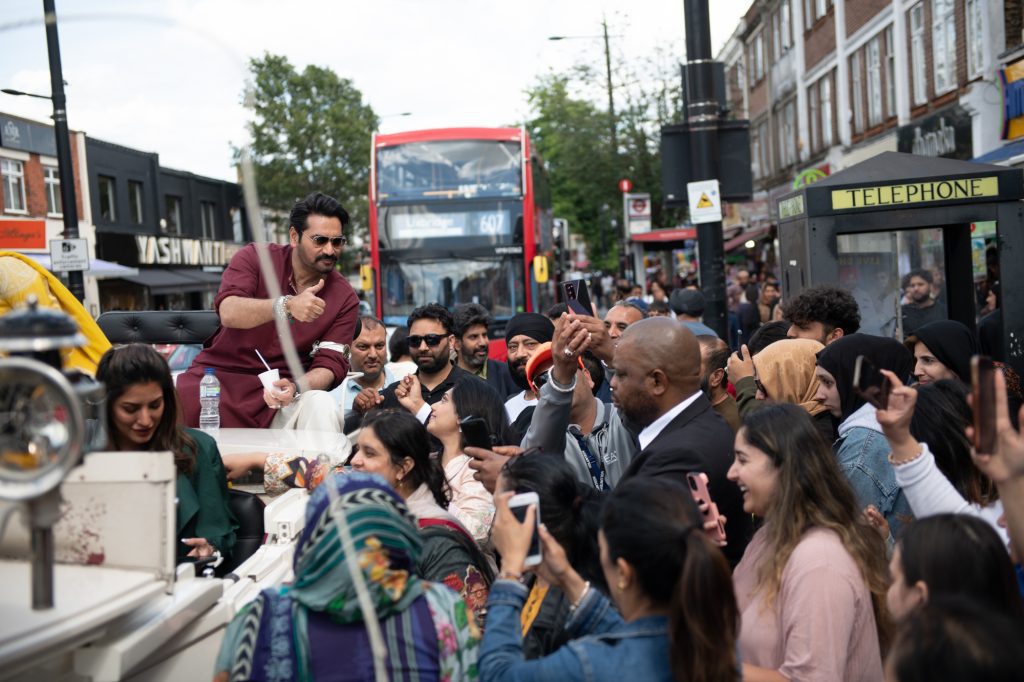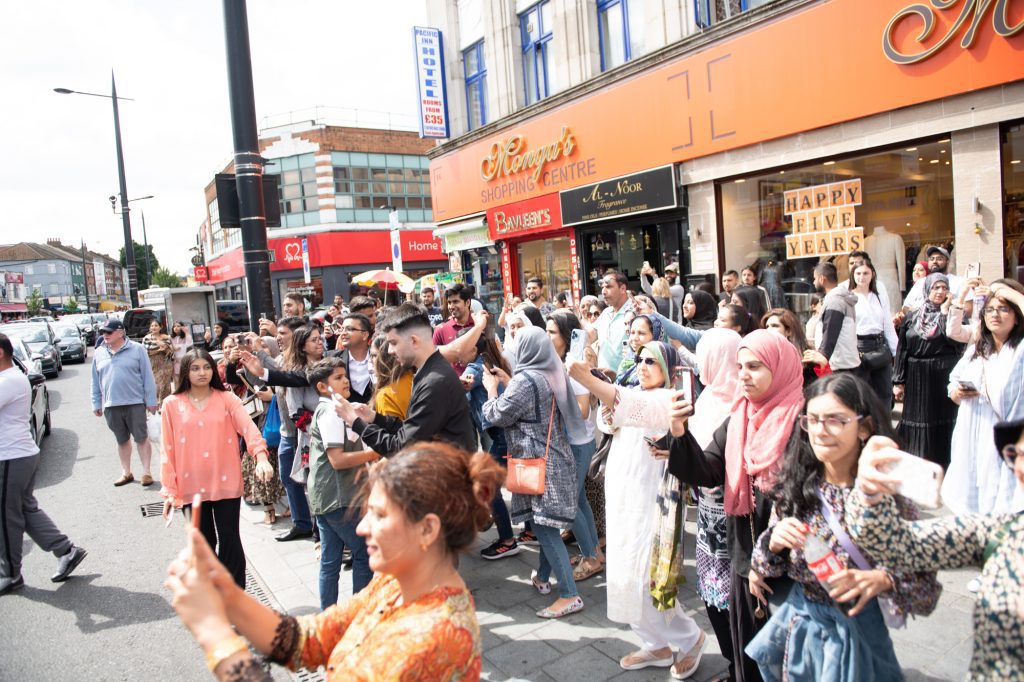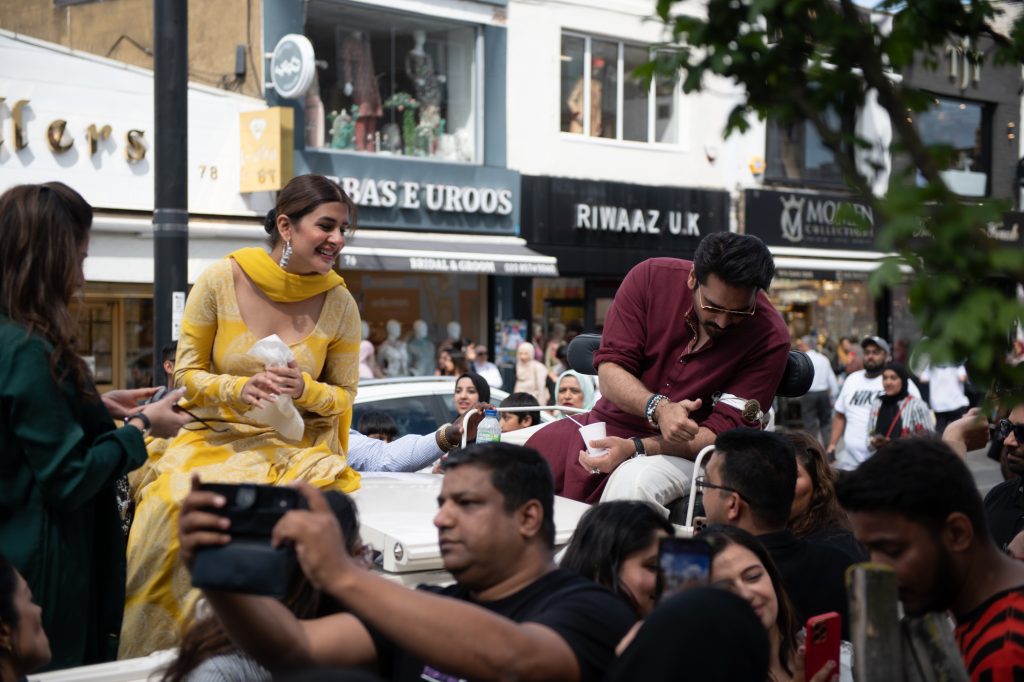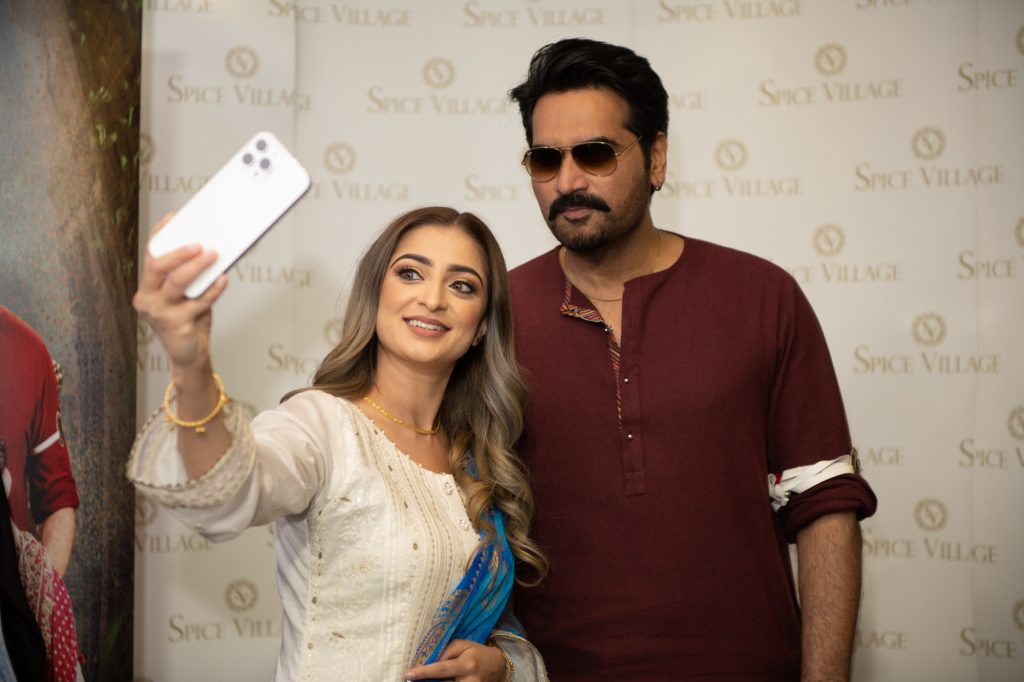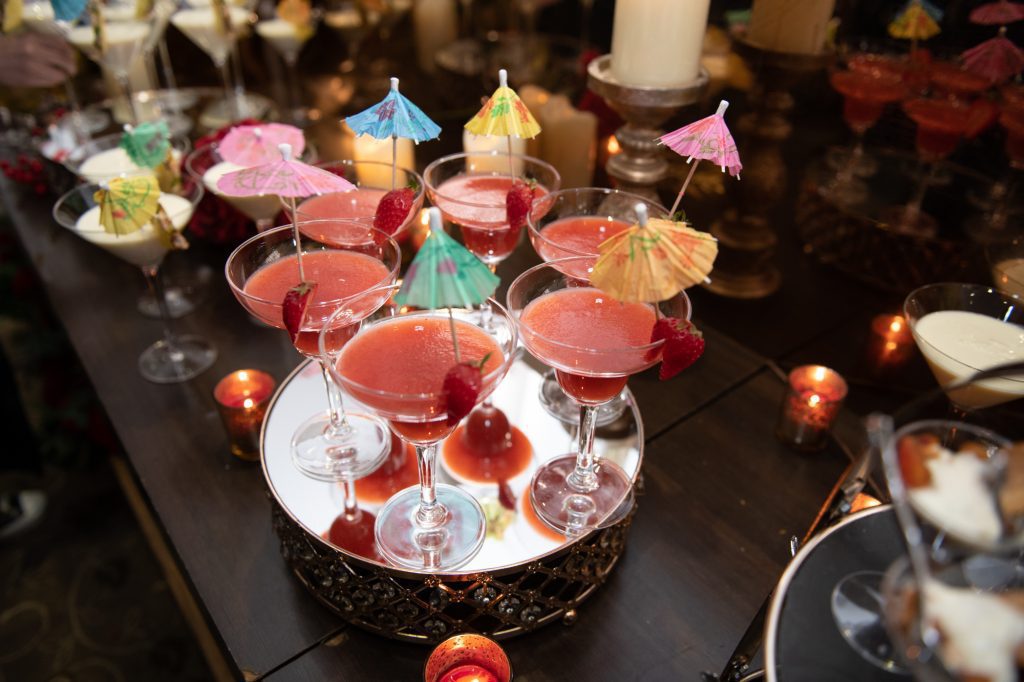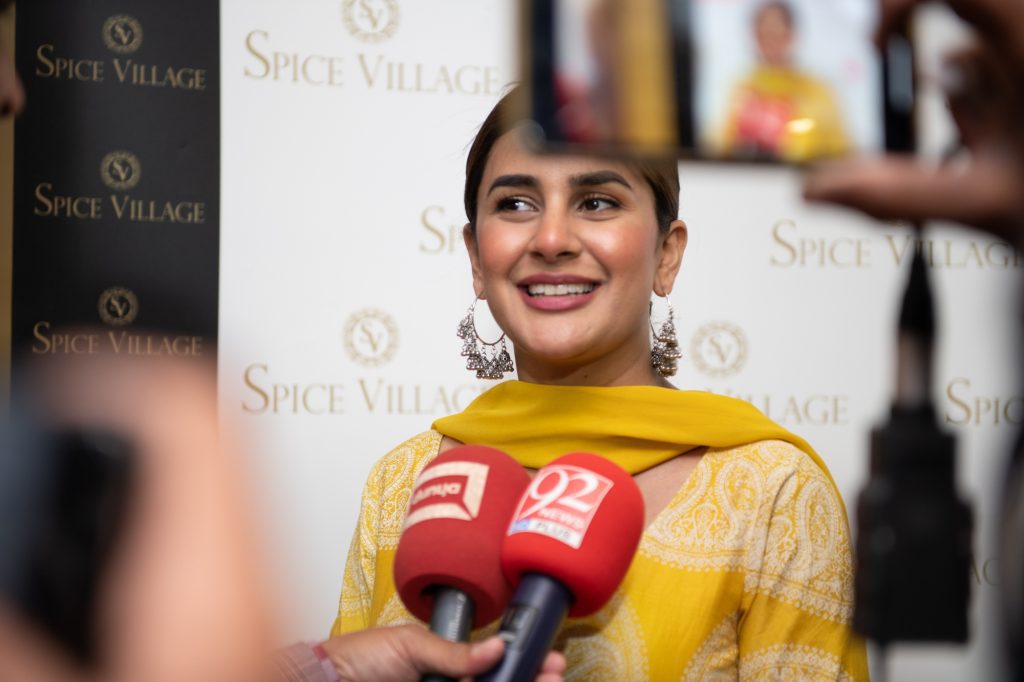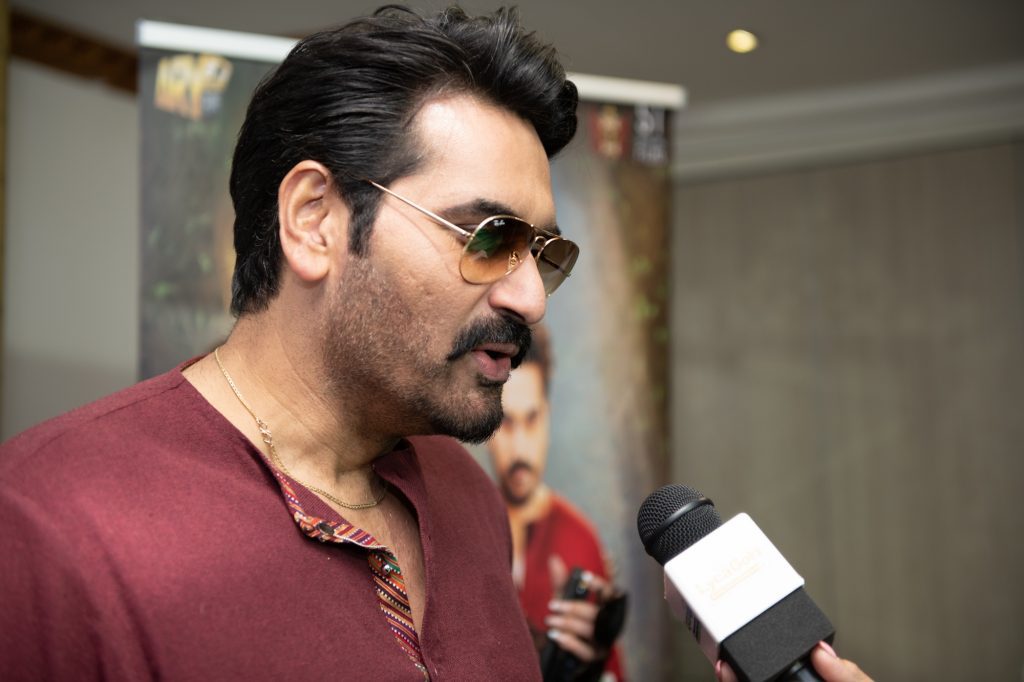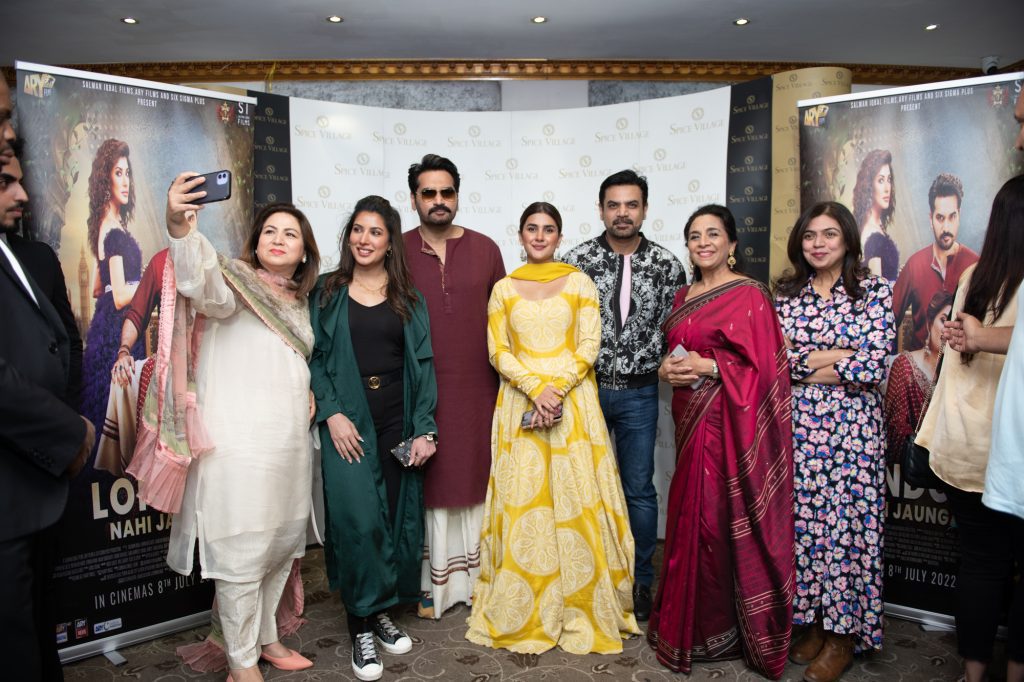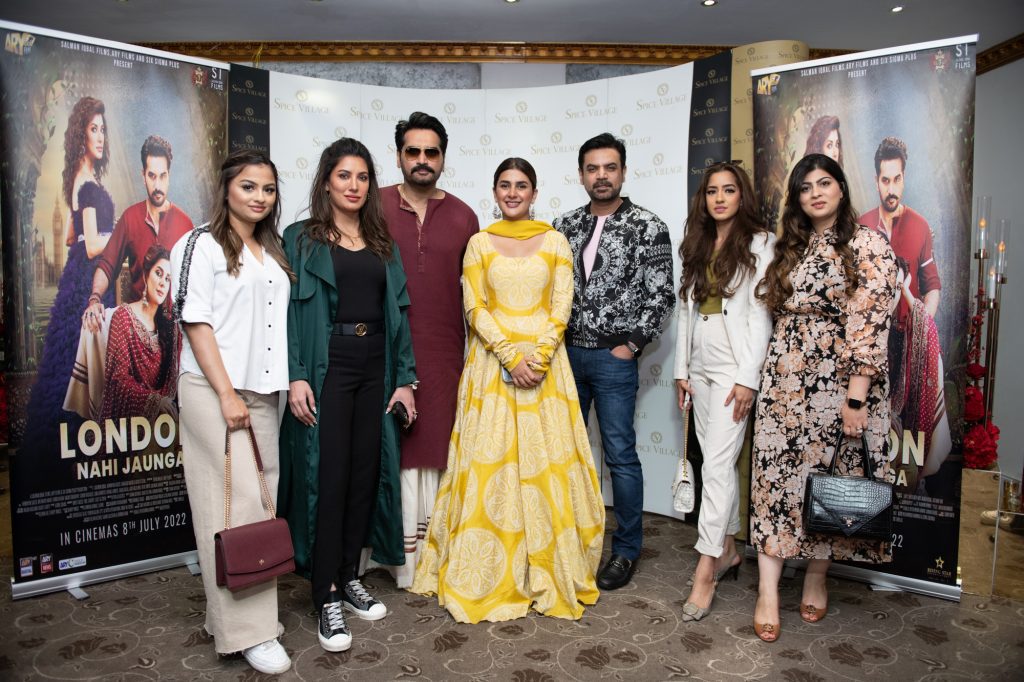 The film promises to deliver glitz, glam, larger-than-life grandeur and non-stop action, it's entertaining and lively, complete with dancing, music, and irresistible songs.
Sara has always felt something was missing from her life. A chance discovery of her mother's diary reveals that her father had died in very mysterious circumstances. Even more unexpected is the discovery that she has not always belonged in London, but in Pakistan where her mother's family lives. Setting out on a journey of a lifetime, Sara heads out to rediscover her roots only to find her relatives do not even know she exists. Trying to solve the mystery of her father's death leads to encounters with his killer – who wants her dead too.
Add a love interest to this mix in the form of Chaudry Jameel, and the scene is set for an electrifying, emotive relationship. Will Jameel follow her back to London? Will he fight for her love? Can Sara bring justice to her parents? Will any reunion ever be possible?

Describing it as 'the most expensive film I've ever made', Humayan Saeed (best known for his portrayal of Dr. Hasnat in Netflix's The Crown) takes the role of Chaudry Jameel.  
Check out the trailer below