Beauty Salons are officially now open across England, however if you don't already have an appointment in the diary with your local beauty salon, you're likely staring down the end of a very long waiting list.
Home methods are still very much a priority to keep those eyebrow shapes in line and as healthy as possible, well until you can finally get back in the salon chair at least.
Huda beauty has launched an incredible Microshade Brow Pencil called #BOMBBROWS which are selling like hot cakes in the UK and you, the reader can't get enough of them!
So why are women buying this brow pencil in particular? Good question, it might have something to do with its ultra-fine 0.9mm tip, retractable brow pencil that precisely defines, shapes and fills your brows using tiny hair-like strokes that give microblade-worthy effects to create brows that look on point.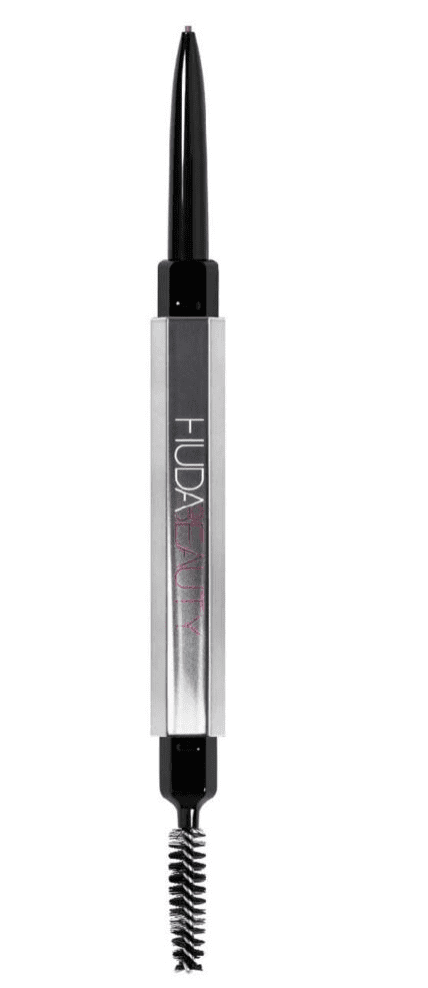 This pigmented, super smooth brow pencil is infused with a creamy blend of vitamin E, castor oil and coconut oil to create soft, hair-like strokes for effortless building and blending. With a durable spoolie at one end, it diffuses pigments perfectly so you can build and customize your look.
Available in 8 natural shades, the waterproof, smudge proof, transfer proof formula gives long lasting results for brows that look so real you might wonder if they are.
It seemed impossible to infuse innovation into a pencil format, however Huda has harnessed her years of brow experience and experimentation to create the thinnest brow pencil tip possible.
Knowing how tempting and expensive microblading can be, Huda was determined to create an easy-to-use pencil that could mimic the fine-lined strokes of the permanent procedure but for a fraction of the price.
Many celebrities such as Kylie Jenner has been using Huda Beauty's Bomb Brows to perfect her look in shoots and this product makes our Editors Choice highly recommended product. Grab your Bomb Brow pencil from your local boots today.
This year, Huda And Mona Kattan Launch their own Ramadan And Eid Beauty Kit. For more information click here