South Africa may have three capitals, yet most locals and tourists would conclude that Johannesburg, more commonly referred to as Jo'burg, deserves that title. With its progressive attitude, the city offers visitors history, heritage and a culture unlike any other.
If it's your first time in South Africa, Jo'burg is the place to start. With its laid-back atmosphere, brilliant museums and food that will awaken your taste buds, the cultural capital has it all!
If you're looking to experience the best of the country all in one place, Jo'burg does a great job of doing that. With remnants of the past and signs of the future, the city is also one of the most diverse places in South Africa!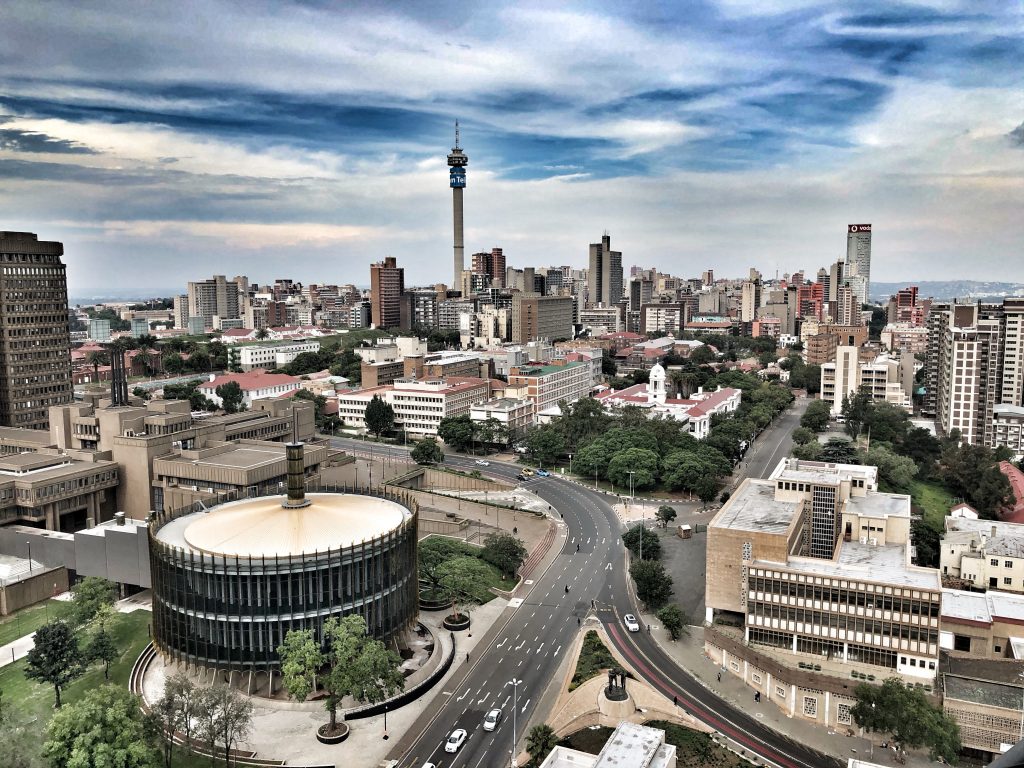 Getting In
Getting to Johannesburg from the UK is simple. There are flights from most UK airports flying directly and indirectly to O.R. Tambo International Airport, which take approximately 12 – 15 hours with prices ranging between £500-£800 return. Most people choose to fly to O.R. Tambo International Airport as flights from the UK to this airport depart regularly via other countries. The airport is around 30KM from the city centre with great transport links.
Visa
Visitors holding a British passport do not need a visa to enter South Africa. You can travel to South Africa for any purpose for up to 90 days without a visa. Click here to check the latest travel entry requirements.
Getting Around
Public transportation is one of the best ways to get around Johannesburg. With a large public transport system, visitors will not face any issues getting around. To get to the city centre from the airport, we recommend taking the Gautrain. The Gautrain is a rapid-rail service which connects O.R. Tambo International Airport with downtown Johannesburg. You can get from the airport to Sandton station in around 15 minutes. For those looking to take the bus, the Rea Vaya bus does a great job of linking the inner-city with the suburbs. Metered taxis and tuk-tuks are also available for those wanting some privacy and space.
What To See, Do & Eat
One of the first things visitors do when in Jo'burg is visit some of the city's colourful markets. This is a great place to start as you pick up the pace and lifestyle of the locals. What's more, with its many antique and independent shops, you never quite know what you'll end up buying.
We also recommend visiting Soweto which is short for South Western Township. Did you know that this area was known to be home to only black Africans during the apartheid? Being the oldest township in Johannesburg, it is also where you'll find the former homes of Nelson Mandela and Emeritus Desmond Tutu.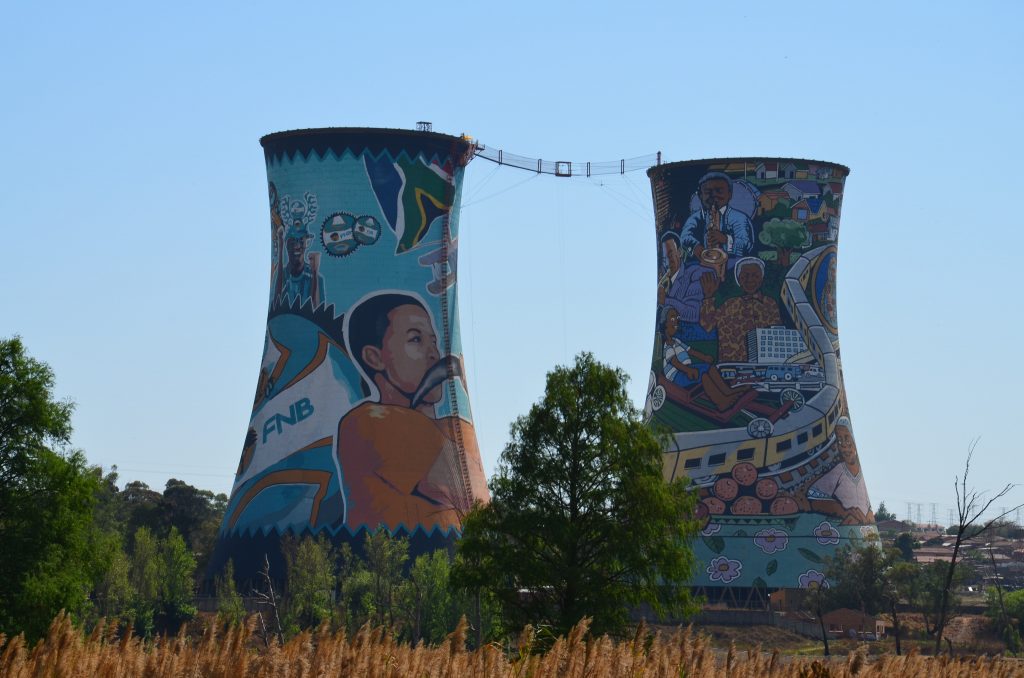 For some fun and adventure, we recommend visiting Gold Reef City. Referred to as one of the most-loved theme parks in South Africa, it is also the largest in the country. With 18 rollercoasters, this is the perfect place for adrenaline junkies! Once inside the theme park, you can also visit the Apartheid Museum which is one of the most popular sites in the city. Here you can learn about what the country was like during the 20th century as well as discover more about the apartheid. With exhibition rooms, photographs and films on show, the museum has a great way of portraying the great story of South Africa.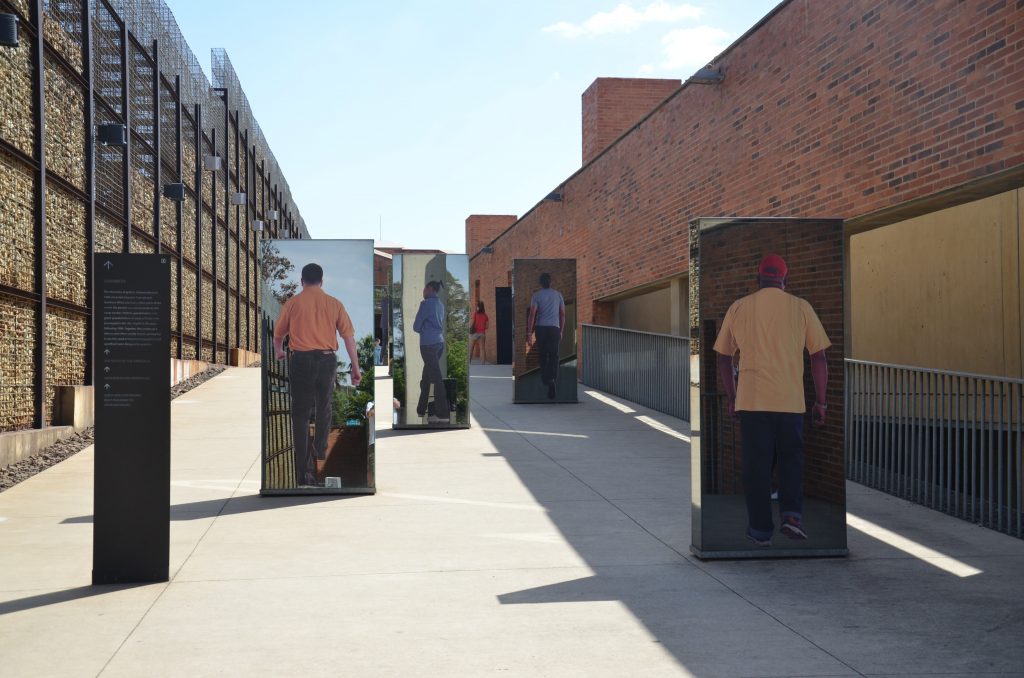 After building up an appetite, we recommend diving right into one of the city's best eateries. We recommend heading over to Ozzy's Kitchen located in Sandton. Owned by Ozzy Osman, who is a Masterchef, the restaurant specialises in halal fine dining. In fact, Ozzy's Kitchen is one of the only halal restaurants in the country to serve Wagyu Beef.
Pizza Del Forno is another great choice. Make no mistake, this family restaurant located in the energetic Killarney Mall is filled with mouth-watering dishes. From gourmet burgers to scrumptious desserts, they also serve unique cocktails and shakes!
Currency
The currency used in Johannesburg is the South African Rand and its currency code is ZAR. Money can easily be exchanged before or upon arrival. Cash machines are also widely available, accepting most debit/credit cards.
Weather
There's no perfect time to visit Jo'burg as the city boasts dry and warm weather all year round. However, it is worth remembering that South Africa experiences its summer while the UK experiences winter.
The best season to visit Johannesburg is between September and November. Throughout these months, it's usually dry, and sunny and the days are longer.
Main Image Credit: Jaques Neil (Unsplash)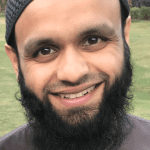 Juber Ahmed is our Digital Editor and travel enthusiast with a keen interest in Islamic history and heritage. He travels with his wife to various places around the world and writes about his experiences.
 
Juber's favourite Quote...
"The World Is a Book and Those Who Do Not Travel Read Only One Page" [Saint Augustine]