Yes, we know that Hamad Airport has taken the lead on this one. But Singapore's Changi airport remains to be one of the most fascinating airports in the world! Changi Airport was recorded to be the world's best airport until 2021 when Doha's Hamad Airport claimed the title. This does not take away from the fact that Changi airport still functions as a tourist attraction as well as an airport.
With award-winning architecture, many dining options, top-rated shopping experiences, and so much in way of entertainment, it is quite obvious that Changi remains the world's best airport for many of us.
Entertainment
The airport is home to many options when it comes to entertainment. You can forget about being stuck in the waiting area around many tired guests. The Experience Studio allows you to immerse yourself in a virtual world filled with fun and games! Whether you're a kid or an adult, here you can learn more about aviation as you wait for your flight. What's more, if you're looking to unwind and be entertained, head to the free cinema in T2 and T3's transit area and you can experience a cinema-like environment showing the latest films!
The Slide!
This is a must-visit! Located in T3 is the world's tallest slide in an airport! This one really is a thrill! Dashing down Singapore's tallest slide really does seem like a great way to spend your time waiting for your flight. Open from 12 PM – 10:30 PM, the slide is a great way to kill the many hours before your flight. What's more, if you have kids with you, head over to the tubular slide on Level 1 which will take you on an exhilarating ride down to basement 3.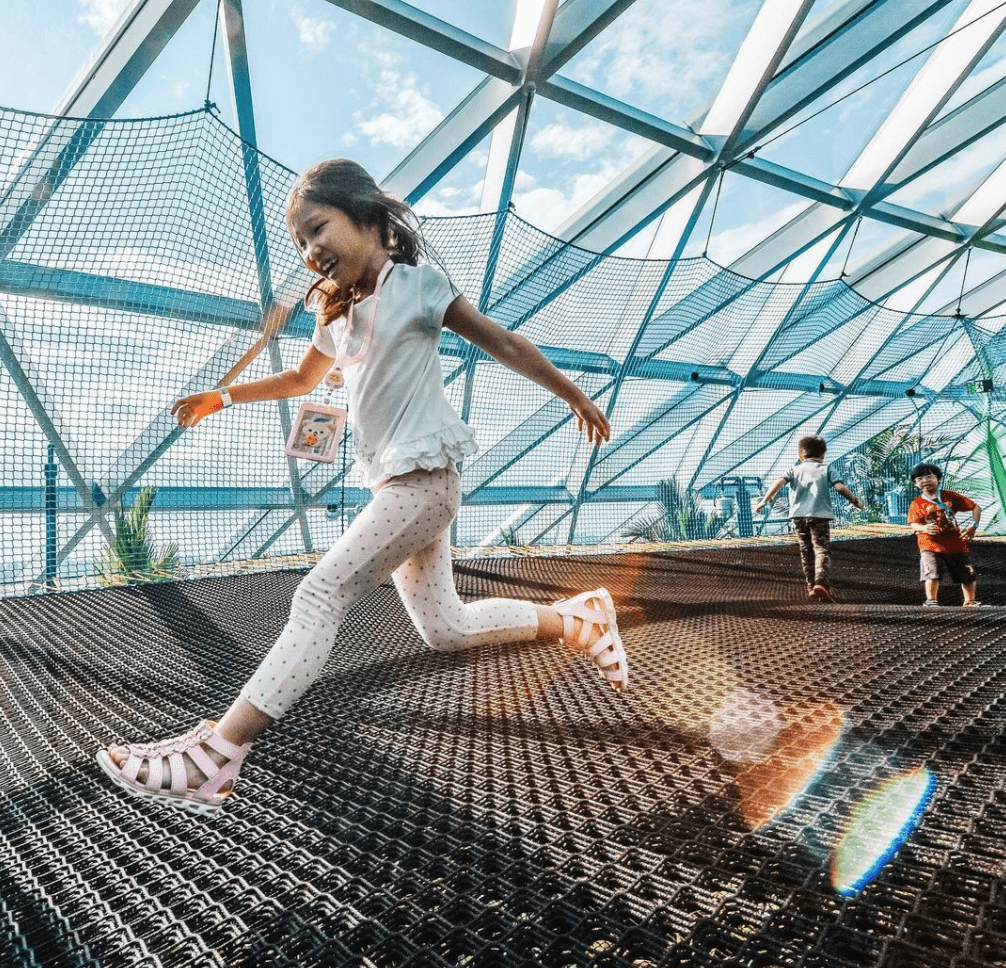 Nature
Stuck indoors and feel like you're missing out on nature? Worry no more as Changi Airport is filled with many fun activities which will transport you into nature's best! Bounce your way around among trees on the Manulife Sky Nets or balance your way through the Manulife Sky Nets. If you're feeling audacious, head to the hedge maze to get lost! If you're in the mood to be amazed by a scenic garden, head to the Petal Garden to take in the beautiful displays of flowers from around the world. Whatever you choose, there's one more site which cannot be missed. Be sure to head over to the Heart of Shiseido Forest Valley where you can witness the world's tallest indoor waterfall known as the HSBC Rain Vortex.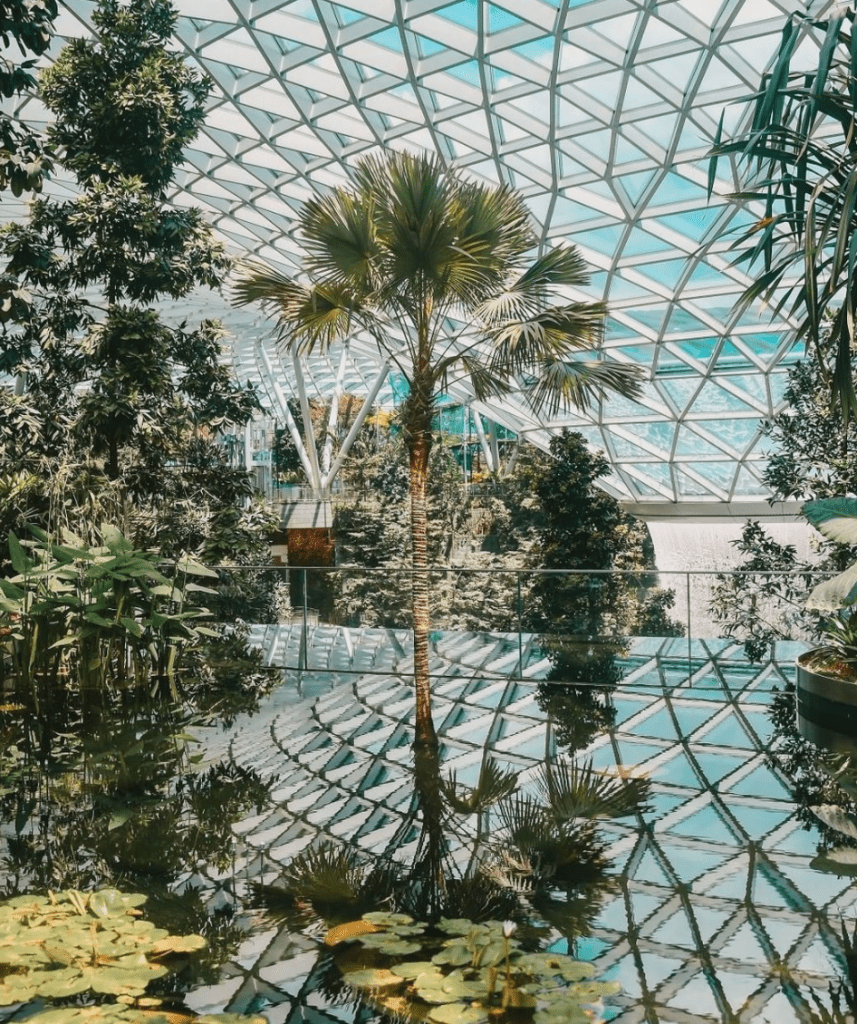 Dining & Shopping
Did you know that Changi Airport is home to more than 350 shops? From groceries to luxury and jewellery to Chinese remedies, the airport is home to satiate your deepest shopping desires. With over 150 restaurants, you'll be spoilt for choice when it comes to dining. From getting your quick coffee fix to a more fine dining experience that you may be after, the airport offers it all across its several terminals.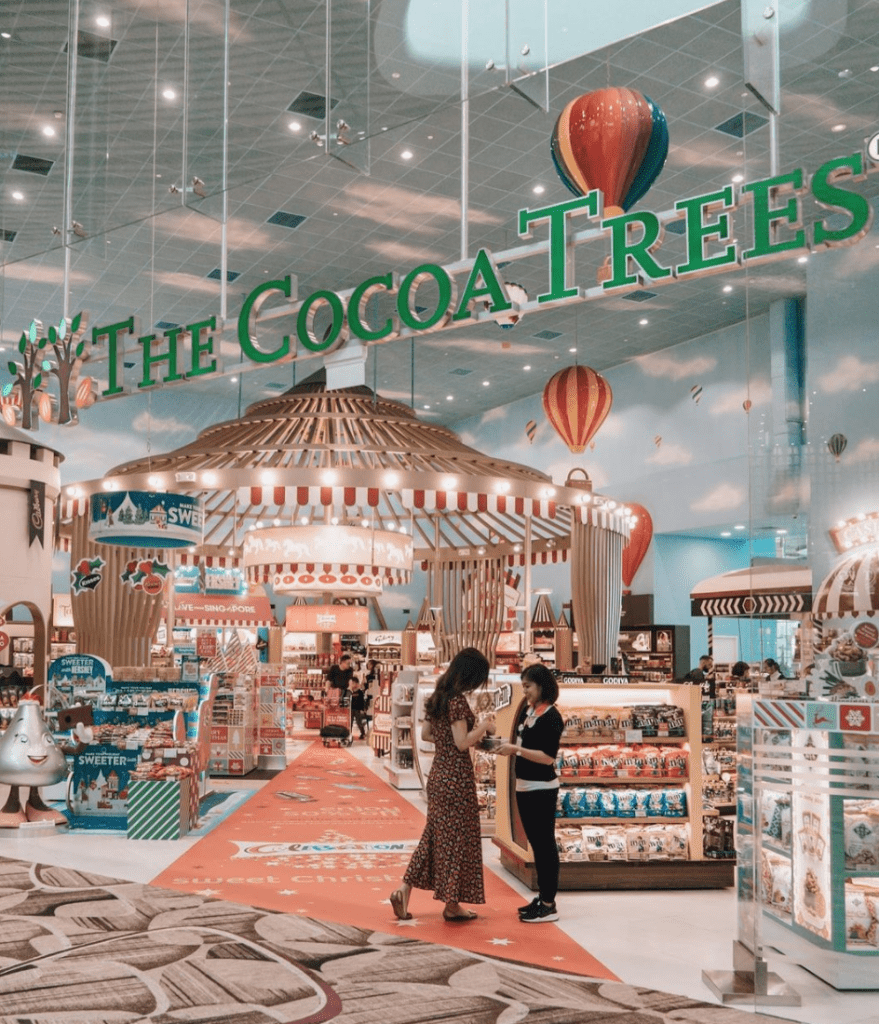 Relax
Above all else, rest is the primary concern for the many travellers and transiting passengers. For a free massage, head over to T3 which is home to some of the best massage chairs. Unlike the pain-inducing massage chairs found in shopping malls, these massage chairs will leave you relaxed and recharged like never before. If you're looking for a quick nap, there's no need to look for a quiet place amidst all the waiting passengers. Changi Airport's Snooze Lounges offer a more relaxing environment with fully reclining chairs in T1, T2 and T3's transit areas which are located in a more silent and relaxed area. For a quick dip in the pool prior to your flight, head over to the rooftop of T1 where you can take a swim, use the showers and enjoy a drink for only $17. With all these options, there's no way you'll be knackered before your flight!