If you're planning to visit Egypt, then this September, Egypt's Red Sea Riviera Somabay will be hosting the Solasi Wellbeing Festival in collaboration with Yes Yoga and Osana Family Wellness. Taking place from 21 to 23 September 2023, the holistic yoga and healing festival allows guests to balance mind, body and soul whilst reconnecting with nature.
Carefully curated to target all key areas of wellbeing, the three-day festival offers activities that range from sound healing and transformational workshops to Pilates, Yoga, Tai Chi, dance and movement classes. Guests of the festival will also be invited to enjoy a selection of one-on-one holistic treatments, including massage therapy, energy healing, traditional Chinese medicine and more.
Throughout the three days, there will be several nutritious food vendors available on site, all championing local produce, including the vegan and vegetarian Osana Wholefood Cafe. Guests will also find a wide variety of locally sourced holistic and sustainable products on offer at the Osana Boutique.
Offering a range of passes for both groups and individuals, prices start from just GBP £81 per person for the full three days, which includes access to all classes and activities. Families and children are also welcome, with teen passes (ages 13 to 19) at just GBP £26 per person and kids aged under 13 being free of charge.

Somabay have a range of accommodation options available during the festival with special discounts on offer for festival bookers. The destination has five hotels and a range of self-catering stays and accommodations available, ranging from the luxurious surroundings of the Kempinski Hotel Soma Bay to the relaxed retreat that is The Cascades Golf Resort, Spa & Thalasso; also home to The Cascades Spa & Thalasso- the only spa with Thalasso-Tonic seawater-based therapy in the Red Sea.
Taking place between Somabay's majestic mountains and the crystal-clear sea, the Solasi Wellness Festival will leave guests feeling renewed and recharged.
For more information and to book, please visit: www.solasifestival.com / www.somabay.com
For updates, please follow: @solasifestival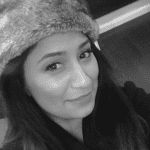 Tahira Khan is our Features Writer & NCTJ-accredited Journalist.
She has experience in the Wellness industry and loves travelling.
She is a firm believer of authenticity and we at BMM are exactly that.
Her expertise lies in travel, wellness & lifestyle.
One of Tahira's favourite quotes...
'The most beautiful thing in the world, of course, is the world itself' - (Wallace Stevens)