Brace yourself for the most exhilarating, mouthwatering event of the year! The legendary World Halal Food Festival is back, and it's bigger, bolder, and more scrumptious than ever before. Mark your calendars for September 23rd-24th, 2023, because you won't want to miss this epic international culinary adventure!
🌭🍔🍛
Now in its eighth glorious year, the World Halal Food Festival proudly returns to the iconic London Stadium, nestled within the breathtaking Queen Elizabeth Olympic Park. Get ready for a whirlwind of flavor, culture, and excitement on September 23rd-24th, 2023, as this globally renowned event promises to take your taste buds on a journey like never before.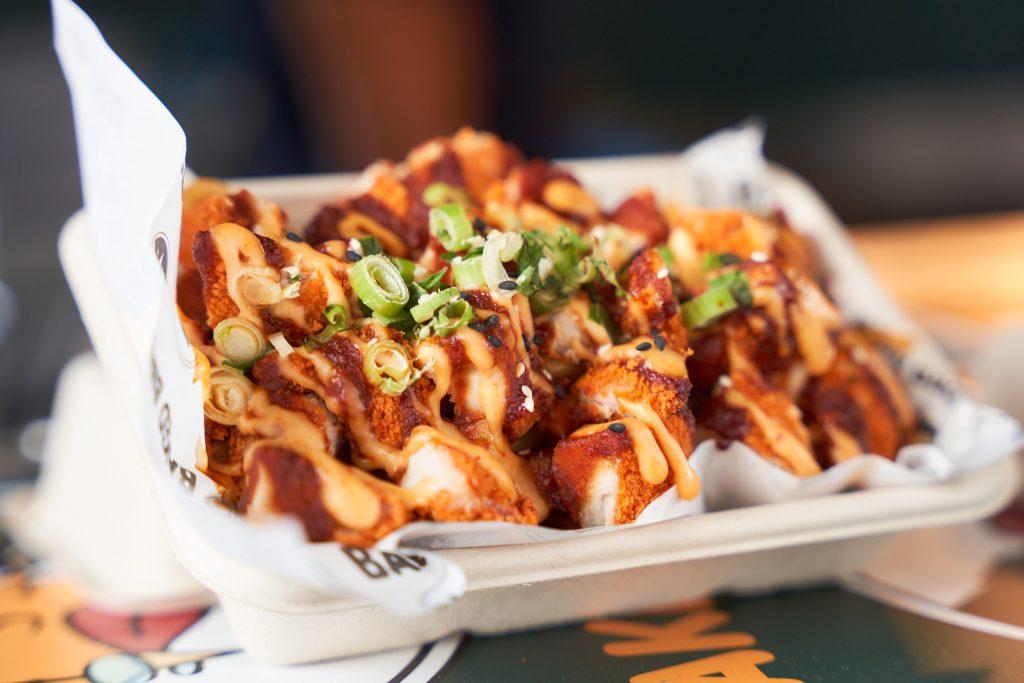 Formerly known as the London Halal Food Festival, this year's celebration of halal cuisine promises to be a dazzling spectacle that will enchant thousands of passionate halal foodies from around the world. With over 200 international halal food and shopping stalls, it's a culinary paradise waiting to be explored.
🌮🍜🍧
Here's a Sneak Peek of What Awaits:
Live Culinary Magic: Immerse yourself in live cookery demonstrations by world-renowned celebrity chefs at the Tariq Halal Cookery Theatre. You'll witness culinary secrets unveiled right before your eyes, leaving you inspired and hungry for more.
Sensational Entertainment: Groove to the rhythm of live performances by incredibly talented artists and captivating acts at the main stage. The festival is more than just food; it's a feast for the senses!
Halal Eat-Off Extravaganza: Prepare for fiery and often hilarious Halal Eat-Off competitions that will leave you cheering for your favorite contenders. Who will be crowned the ultimate halal food champion?
Fun for Everyone: Bring the whole family! We've expanded our Kids Zone, Dessert Zone, VIP Lounge, and more. This event is not just a food festival; it's a family day out that promises to create cherished memories.
🍕🍰🎤
The World Halal Food Festival is an inclusive event designed for absolutely everyone – whether you're a devoted halal connoisseur or simply someone who loves great food! Organized and managed by Algebra Festivals, a team renowned for hosting the world's largest and most notable Muslim consumer events, including the London Muslim Shopping Festival at ExCel London and the London Eid Festival at Westfield London.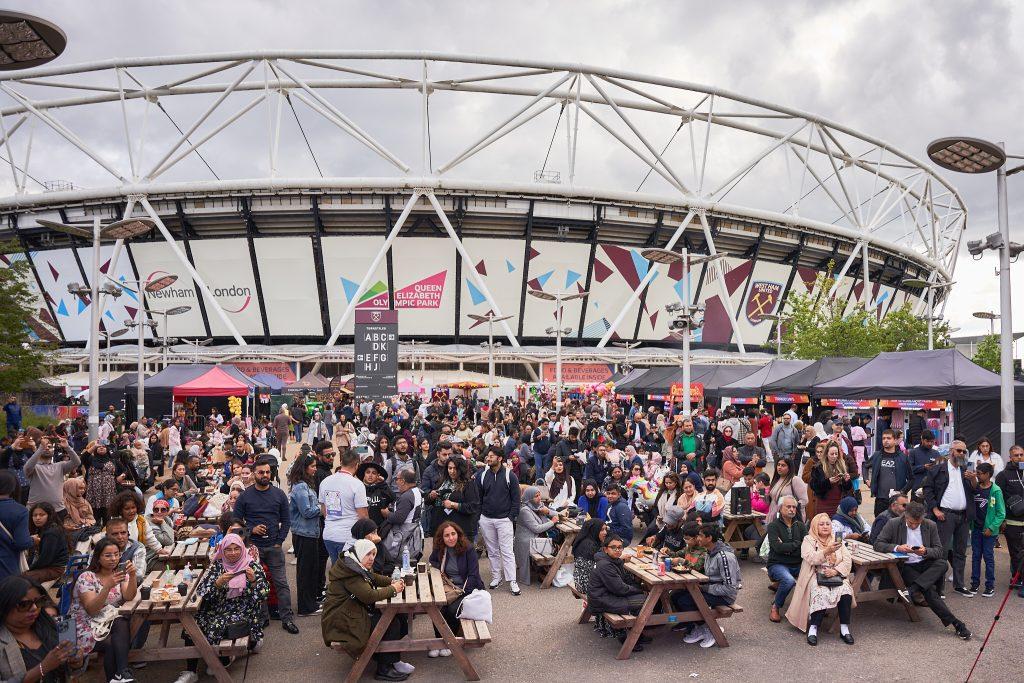 Esteemed Partners:
London Metropolitan Police: Proudly serving as our community partner, ensuring a safe and welcoming environment for all.
Western Union: Your trusted co-partner, connecting cultures and communities worldwide.
British Islamic Trade Association: Strengthening our commitment to promoting and celebrating halal culture.
Tariq Halal Meats: Our official title sponsor, bringing premium halal meats to your table.
British Muslim Magazine: Bringing you the latest travel & lifestyle news, trends & inspiration
👏🎉
Waleed Jahangir, Managing Director at Algebra Festivals, declares: "We're thrilled to return to the iconic London Stadium, right in the heart of the community, for the world's biggest halal food event of the year. The World Halal Food Festival is an opportunity for members of all communities to come together and experience the flavors of the world under one roof with family and friends."
Graham Gilmore, CEO, London Stadium, adds: "We are delighted to welcome back this incredible food festival for its third year at London Stadium! Our venue is an ideal fit for this event, which brings together the food, music, and culture of the Muslim community for all to enjoy in the heart of East London."
🌍🍽️🎶
Join us at the World Halal Food Festival and immerse yourself in a world of flavor, feasting, and fun like never before. This year's partners include British Muslim Magazine, Metropolitan Police, and Western Union.
Tickets are on sale now at worldhalalfoodfestival.com/tickets. Don't miss out on this delectable adventure!
🗓️ Event Details: When: Saturday, September 23rd – Sunday, September 24th, 2023, from 11 am to 10 pm
Where: London Stadium, Queen Elizabeth Olympic Park, Stratford, E20 2ST
Nearest Station: Stratford
For Media Inquiries, Contact: Natasha via info@syedpr.com
Image credit – Simona