South East England is the ideal destination for a Muslim day out with family or friends. It is the country's largest region comprising of East Sussex, West Sussex, Berkshire, Hampshire, Buckinghamshire, Oxfordshire, Kent, the Isle of Wight, and Surrey counties.
This getaway is perfect for couples, groups, and families.
Here, you'll find stunning cliffy coastlines, idyllic countryside, and intriguing historical landmarks to explore. South East England has the country's best weather conditions, with an average of over 1600 hours of sunshine annually.
If you're interested in visiting, stay tuned. Here is your guide for halal travel in South East England.
Main Attractions
South East England is an expansive area with many places to see. It takes time to visit all of its most famous attractions. While there are infinite points of intrigue in the region, here are some of the most popular places to explore.
Dover and Dover Castle
One of the most attractive places to visit in South East England is Dover. This quaint seaside town has Dover Castle, a massive well-preserved stronghold from ancient Roman times. Dover is an excellent destination for families.
White Cliffs of Dover
The White Cliffs of Dover are another highlight in town. It is an impressive natural wonder that will leave you awe-inspired by its beauty. These cliffs are an ideal destination for couples.
Canterbury
Just a 30-minute drive from Dover is Canterbury. This university town has beautiful architecture that blends old and new. You can explore this destination by going on a romantic punting tour in the historic Stour river led by local students.
Site of the 1066 Battle of Hastings
A fascinating destination for history-lovers is the Battle of Hastings site. You can spend the day exploring its grounds and taking a guided tour.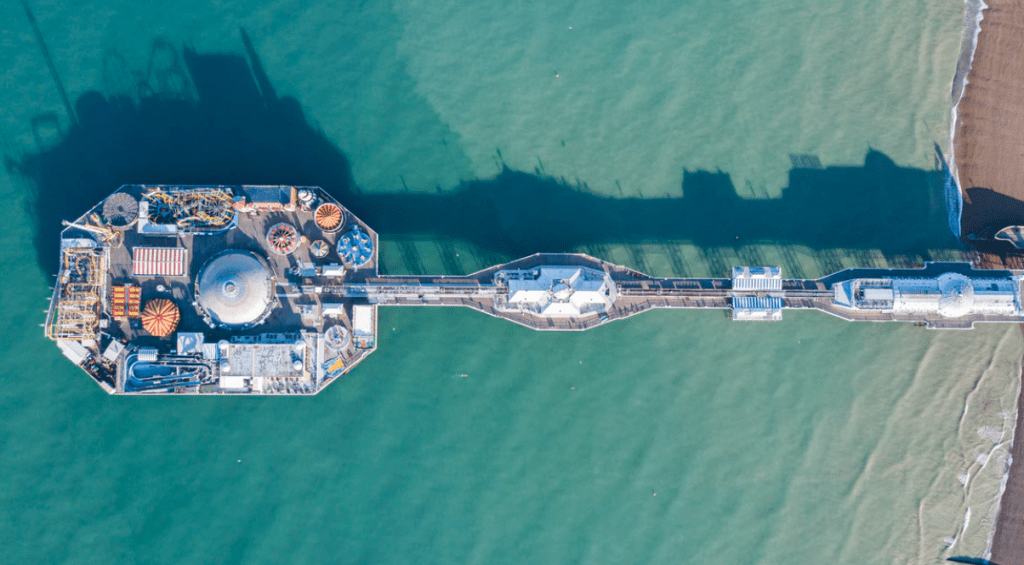 Brighton
A fun resort destination to visit with kids in South East England is Brighton. Many consider Brighton to be "London by the Sea." For some amusement, head to Brighton Pier for exciting rides and games.
Seven Sisters
Similar to the Dover Cliffs, these majestic white cliffs will impress you with their beauty. Some of South East England's best viewpoints are at this destination.
Hotels and Retreats
South East England has many options for accommodations depending on your travel preferences.
"Glamping" is an outstanding experience to have in South East England. Tom's Eco Lodge in Yarmouth on the Isle of Wight is an excellent choice. If you stay here, you can enjoy this outdoor safari experience.
Those looking for a luxury resort family getaway in Brighton will enjoy Grand Brighton's stunning views, beautiful accommodations, and convenience.
If you want Canterbury to be your home base, you'll enjoy the Yorke Lodge Bed and Breakfast. This cozy accommodation will make you feel at home during your stay.
Halal Restaurants
If you're looking to keep your trip halal, we've found some places for you to try in South East England.
Brighton is a city with rich halal food. You can find mouthwatering Turkish, Persian, and North African cuisine. One of the most popular options is Ephesus Brighton, a delicious Turkish eatery.
In Canterbury, four restaurants serve halal cuisine. One of the best choices is Azouma, a top-rated Lebanese/Moroccan restaurant with tasty options.
If you travel to Kent, you'll find a wide selection of halal choices. Here, you can find Indian, Mediterranean, Persian, and Turkish cuisines. A local favorite is Aspendos Folkestone, where you can find delicious kebabs, salads, bread, and dips.
Main Image credit – Callum Wale
By Natasha Syed