Saleh Ahmed Takrim from Bangladesh has attracted the attention of Muslims from around the world after emerging as the winner of the Dubai International Quran Competition.
With the ceremony held on April 4th at Al-Wasal Place in Dubai Expo City, the world witnessed Sheikh Muhammad bin Rashid bin Muhammad bin Rashid Al-Maktoum handing young Takrim the top award and honour.
The ceremony night was a unique night, which according to Khaleej Times witnessed over forty nationalities coming together to celebrate the winners of the Dubai International Quran Award. What's more, a spectacle was displayed with the dome lit up with colours and traditional Islamic patterns – all in an effort to create a heightened Ramadhan atmosphere for the hundreds of people present.
Others took part in the competition which began in Ramadhan on March 24. Abbas Hadi Umar from Ethiopia achieved second place whilst Khalid Sulaiman Salih Al-Barkani from Saudi Arabia was awarded third place. Nuruddin from Cameroon Fatwa Hadis Maulana from Indonesia won fourth place jointly, while others from Kenya, Syria, Yemen, Brunei and Morocco came in sixth, seventh, eighth and ninth place.
The former president of Al Azhar University, Dr Ahmed Omar Hashem was also honoured as the Islamic Personality of the Dubai International Quran Award in the ceremony.
Saleh Ahmed Takrim – An Exceptional Student
This was not the first time that Takrim won a competition of this kind. A student of Quran in Dhaka, Takrim had also won first place in a Quran competition held in Iran in March 2022, as well as third place in a Quran competition held in Makkah in September 2022.
According to a report by Dhaka Tribune, "people from Nagarpur's Bhadra village have expressed their joy over Saleh Ahmed Takrim's recent victory in the 26th International Quran Recitation Competition."
In the same report, Takrim's cousins Hafez Md Asadullah and Mohammad Ahmadullah said, "My brother Takrim went to Dubai on March 20 to take part in the Quran competition. The competition starts from the second Ramadan. The results of the competition were announced last Tuesday night. Takrim won first place. This news made our village people very happy."
The news reached everyone in Bangladesh, including Upazila Nirbahi Officer, Md Wahiduzzaman, who said, "We are proud of this success of Takrim. It has brought us such great honor."
Main Image Credit: Kalerkantho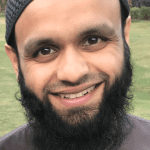 Juber Ahmed is our Digital Editor and travel enthusiast with a keen interest in Islamic history and heritage. He travels with his wife to various places around the world and writes about his experiences.
Juber's favourite Quote...
"The World Is a Book and Those Who Do Not Travel Read Only One Page" [Saint Augustine]