Embark on a captivating journey where horror meets comedy in Hum Network's stunning film, Teri Meri Kahaniyaan.
Romantic, atmospheric, funny and spooky – Teri Meri Kahaniyaan is a feast of music, drama and storylines marking a unique first for Pakistani cinema involving three films linked together to make one. Instead of one plot – viewers enjoy multiple stories within an anthology combining both light and darkness. It also marks the directorial silver screen debut of the iconic Pakistani actress, producer and director Marina Khan. Veteran directors Nabeel Quereshi and Nadeem Baig are excited about the unexpected and unique nature of the project, promising a novel experience for the audience.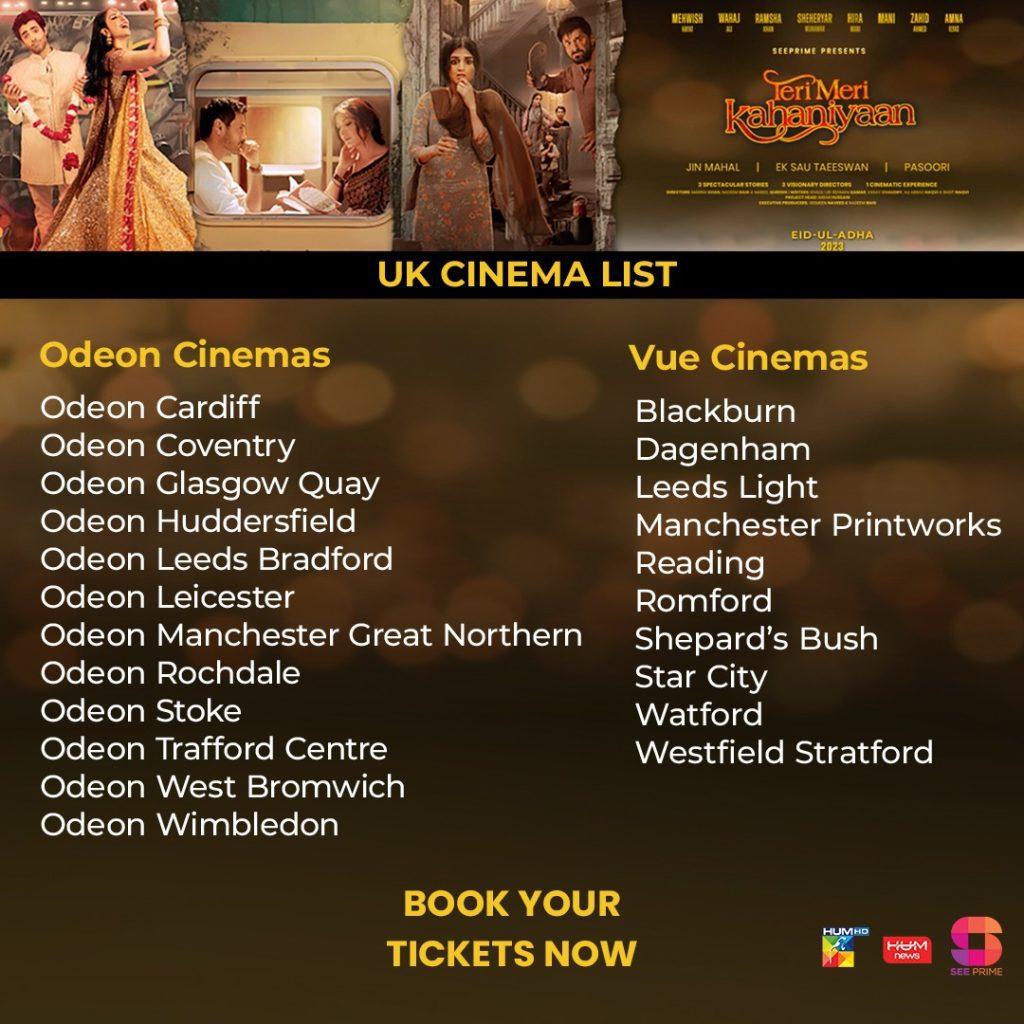 As a train snakes its way across the countryside towards Karachi, strangers share personal stories in Aik Sau Taeswaan starring Mehwish Hayat and Wahaj Ali (main lead of Teray Bin), Zamid Ahmed & Amna Ilyas.  Sadaf is married to a cheating husband who keeps checking on her, while Asad is an infatuated banker and artist about to be divorced.  As they talk, relationships begin to be re-evaluated.  What do they really want? And what choices will they ultimately make even as a growing attraction be gins to emerge Writer Khalil Ur Rahman Qamar unites with director Nadeem Baig (London Nahi Jaonga, Punjab Nahi Jaongi) to create an amazing experience, 
Saijin Mahal presents a different and darker image of life amid a post-Covid world. Having been made homeless in Karachi, a family initially seeks refuge in an abandoned train carriage. When forced to move on, they move into an empty mansion, which is not all it seems. Amid the darkened rooms, strange things start to happen. There are mysterious encounters and blood splatters onto passersby. As thunder rolls across the dark sky lit only by flashes of moonlight, or a bare bulb inside the house, questions rise as to what the future holds.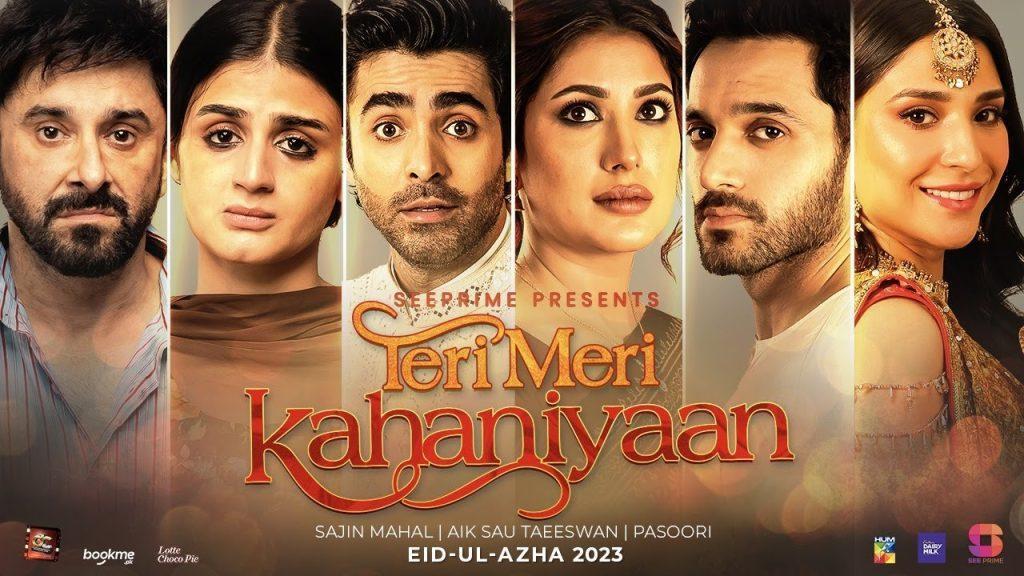 Marina Khan's directorial debut in Pasoori, with a story written by Vasay Chaudry is a bright, glittering, lively film.  With just two days to the wedding, preparations are in full swing when bride-to-be Rumaisa receives once-in-a-lifetime news.  The bad news – this opportunity is on night of her wedding!  How can she combine everything without upsetting her in-laws to be? Rumaisa and her fiancée, Salman, hatch a harebrained scheme to put back the wedding just long enough to race back in time for the Nikkah!  Can the scheme succeed? Will Rumaisa marry the man she loves? 
With a running time of 120 minutes, and 4 songs this is a film experience not to be missed. It is a perfect way to celebrate Eid-ul-Azha.
Teri Meri Khaniyan is a multi director feature film launching on Ed-ul-Adha  It is directed by Nabeel Qureshi, Nadeem Baig and Marina Khan with renowned Pakistani storytellers Khalil-ur-Rahman Qamar, Vasay Chaudhry, Ali Abbas Naqvi and Basit Nagvi involved in the project.  Starring popular actors such Sheheryar Munawar, Wahaj Ali, Mehwish Hayat, Ramsha, Babar Ali, Heera Mani, Mani, Zahid Ahmed, Amna Illyas,  and many others, this is quality content and the biggest creative ensemble and cast for any Pakistani film on Eid-ul-Adha 
Teri Meri Kahaniyaan set to release this Eid ul Adha