After a month of fasting from sunrise to sunset, Muslims will gather to celebrate Eid-ul-Fitr to mark the end of Ramadan. Nowadays, we're all gifting for Eid and many friends and family exchange presents as well as Eidi (Money).
From personalised products to food purchases, which will help raise money for charity, here's our guide to Eid gifts you can buy your loved ones.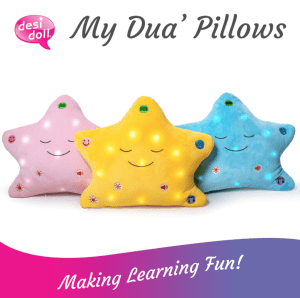 Desi Doll Company – My Dua' Pillow with Light & Sound Every child's night time buddy. Teaches the Sunnah of what to recite at bed time. Ayatul Kursi, 3 Quls, Night time dua' and Morning Dua,  and a beautiful lullaby. With stay cool LED lights that switch off after 15 minutes. A global best seller with tens of thousands sold worldwide. Grab your 10% discount with DISCOUNT CODE – RAMADAN2020
£25,00 from https://desidollcompany.com/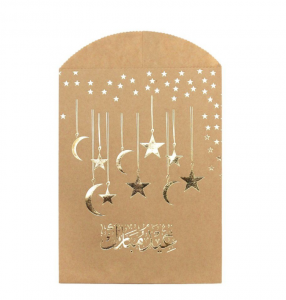 Pack of 12 Manilla Eid Mubarak Money & Sweets Paper Party Bags
Pack of 12 manilla Eid Mubarak paper party bags, perfect for money, sweets or small toys during the Holy month. Metallic gold embossed detailing
£3,99 from www.eidparty.co.uk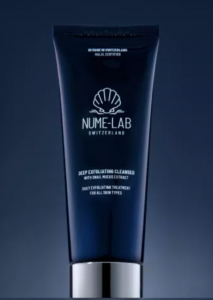 Deep Exfoliating cleanser – cleanse every morning to a more beautiful, balances and protected skin.
This gentle cleanser with snail mucus extract is designed to deeply cleanse,  to remove surface impurities, to unclog pores and to protect your skin from environmental damages. It reduced pores and restores the natural balance of the skin. It will leave you with a soft, supple complexion and fresh appearance. 
£30.79 from https://nume-lab.com/products/deep-exfoliating-cleanser/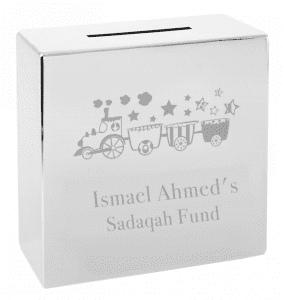 Engraved Train Sadaqah Fund Square Money Box
Personalise this square sadaqa money box. A wonderful way to learn about sadaqah (charity) at an early age. Makes a beautiful gift.
£19,99 from www.sahihgifts.com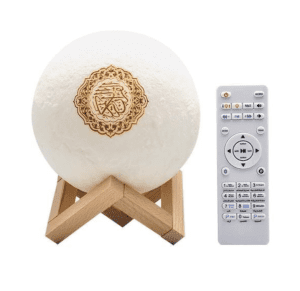 Quran Moon Lamp – Original
The Quran Moon Lamp is a special bluetooth speaker featuring Duas (prayers), Hadith, Nasheeds and Quran recitation from 17 world-renowned reciters and translation in 15 unique languages.
The perfect gift for any child or adult to relax with ambient mood lighting, practice reciting Quran, learn new duas and listen to hadith at the comfort if your home.
£35,00 from www.anafiya.com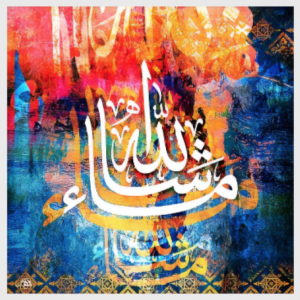 Mashallah 3
Bright up your loved one's interior with these beautiful paintings by Qalam Studio. It's time to upgrade your lounge – Get 30% off your next order with discount code RAM30 – click through the link below.
£11.29 from Qalam Studio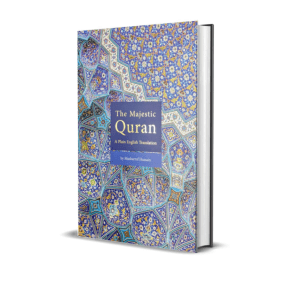 The Majestic Quran
This reader-friendly presentation of the translation of the Quran will help you to understand the topic you are reading, and learn the moving and transformative message of the Quran.
There are 1500 sections with headings. The infallible word of Allah is a literary masterpiece of breathtaking beauty, revealed by the Most Gracious and Loving Lord in an authoritative yet gentle, poetic language.
This refreshing and beautiful presentation of the message of the glorious Quran is accurate, and reads easily and flows smoothly. The notes help to explain special Islamic concepts and Quranic terms, as well as Arabic metaphors and idioms. This landmark translation will appeal to English readers globally.
£19.99 from www.majesticquran.co.uk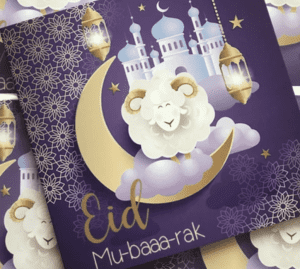 Eid Mubarak Greeting Card
A quirky design Eid Mubarak greeting card. Designed by Ibadah London, and made in the UK using premium quality card. Approximately 15 x 15 cm.  Blank inside for your own personal message and complete with white envelope. Made in Britain.
£1,99 from www.ibadahlondon.com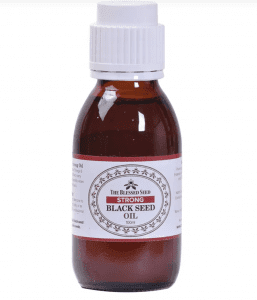 Popularly known as Kalonji oil, Black Seed Oil is extracted from the Nigella Sativa plant, which is mostly grown in Asia. Abdullah Naki Seyfettin Goodwin, the founder of The Blessed Seed explains why it's becoming such a popular choice around the world.
Strong black seed oil is a great choice for adults who want to experience the power of the Nigella Sativa seeds quickly. The 100ml bottle of our strong black seed oil contains 3.3% – 4.5% of volatile oil.
£12.99 from The Blessed Seed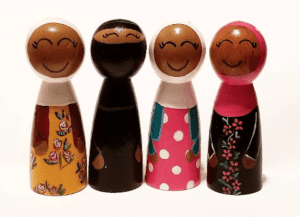 Little Muslim Dolls is a hand painted educational resource., helping to promote diversity and inclusion. Products are available in all skin tones and reflective of multiple nationalities as well. Our aim is to instil pride in identity for our youth and strengthen their love of Islam through imaginative play!
$9 per doll from www.littlemuslimdolls.etsy.com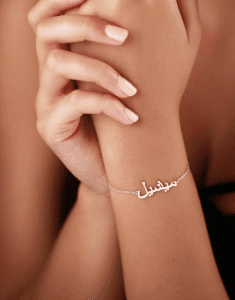 PERSONALISED ARABIC BRACELET WITH GIFT BOX!
The Personalised Arabic Bracelet allows you to truly express your Arabian heritage while adding a personal touch by allowing you to create an Arabic name or message to place on your neck or arm! Always wanted to wear your name or a loved one's name on your neck in Arabic?
£26.99 from www.rehmania.co.uk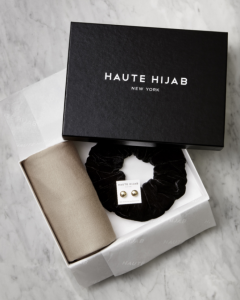 "Gifts That Keep on Giving. Haute Hijab has curated boxes perfect to treat loved ones to a beautiful Ramadan or Eid gift."
Starting from $20 from https://www.hautehijab.com/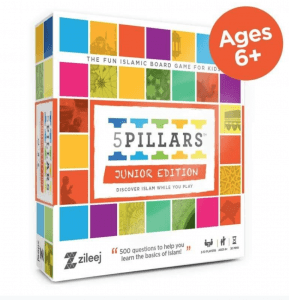 Learn all about the basics of Islam while having loads of fun with your family and friends! Discover, play and learn, with a journey through the pillars of Islam, pillars of Iman, Quran, Sunnah and Muslim Manners. Can you beat your friends, classmates or parents at all five difficulty levels? References from the Quran and Hadith are given so you learn more about Islam with every flip of the card.
$25.46 from https://us.zileej.com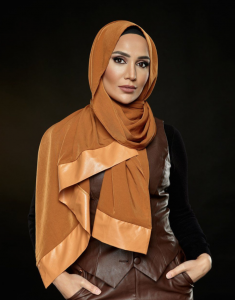 FEMME – PLEATHER EDGE HIJAB
Add some edge to your look with pleather. These scarves make a real statement of strength without overpowering the rest of your outfit. With a soft sheen enveloping the main material, this is complemented perfectly with the pleather trimmings on the edges of both sides. Combining strength with softness; femininity with fashion. These limited edition scarves are a must-have for every Hijab and Hoojab collector.
£11.99 from https://pearl-daisy.com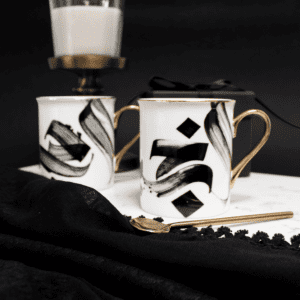 Beautiful delicate fine bone china mugs with hand painted gold handle and rim. Adorned with modern Arabic ink calligraphy designed by a renowned calligraphy artist. The calligraphy design reads Al-Khabir in Arabic meaning "The All Aware" and Al-Hub in Arabic meaning "Love".
Price is £25 for a set of two from https://www.safarlondon.co.uk/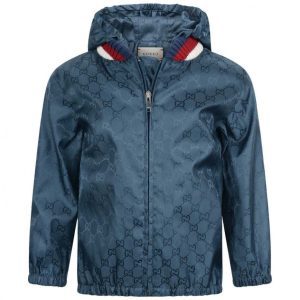 Gucci baby boys blue windbreaker, featuring an all-over GG logo print. The statement jacket includes a Web ribbed neckline and a fixed hood for added practicality. The jacket is complete with a concealed front zip, elasticated cuffs and two side pockets to finish
£335 from www.childsplayclothing.co.uk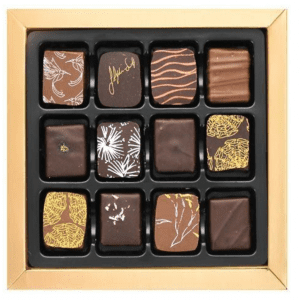 EID MUBARAK COUTURE 12
With 12 gorgeous and different chocolates including fresh ganaches, pralines, caramels and pate de fruits layered chocolates, classical or whimsical, the only decision you need to take is whether or not you are prepared to share! Includes the Eid Mubarak sleeve.
£16.50 from www.artisanduchocolat.com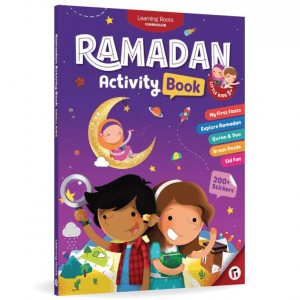 Ramadan Activity Book (Little Kids)
This incredible book uses fun activities to introduce, intrigue and advance learning about the key topics of Ramadan in a child's modern environment. But most of all, your child will be left reeling with excitement about Ramadan. 
£8,99 from www.learningroots.com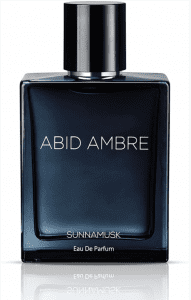 ABID AMBRE by Sunna Musk
Abid Ambre a deep, warm and devastatingly elegant fragrance which arouses the senses. Its one of Sunnamusk's all-time best selling scents and for good reason! Abid Ambre is a modern, classic,  signature scent. While it is mellow enough to be worn in the day time, the scent really comes into its own in a formal or intimate evening setting. With moderate projection and excellent longevity, the fragrance is office appropriate too, but do expect to be showered in compliments! Experience Abid Ambre yourself to see why it is one of Sunnamusk's best loved, top selling unisex fragrance.
£50,00 from – https://sunnamusk.com/abid-ambre.html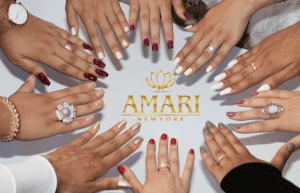 Amari New York
Amari New York was founded by a single Mom in NYC who is a Naturopathic Health Researcher. The name Amari signifies strength and beauty in multiple languages. Amari unites women across the globe in living a healthy lifestyle. The brand's cosmetic and personal care products are 13-Free, Vegan, Halal, Cruelty-Free, Affordable,Certified and Sheikh approved. "Breathe Healthy" with Amari Products! 
Nail Polish Ramadan Sale: $9.99 from www.amariny.com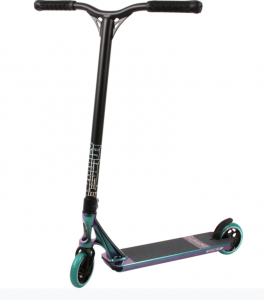 Blunt Envy Prodigy S8 Stunt Scooter – Jade. This 2020 release has once again stepped up the game with 6 fresh colourways and quality components. A perfect scooter for the intermediate to advanced rider ready to progress their riding to the next level.
£198,95 from www.skates.co.uk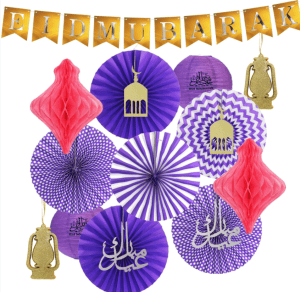 Gold Eid Letter Bunting, Purple Fans, Gold Glitter Foam Lanterns, Purple Paper Lanterns & Pink Hanging Honeycombs Decoration Set.
£26.99 from – https://www.eidparty.co.uk/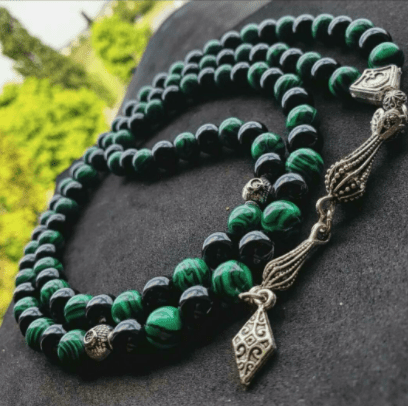 Awadi Beads
99 bead Tasbih in black onyx and green malachite gemstone. Handcrafted by the hands of a humble brother and the will of Allah (swt). 15% of the profits go to our brothers and sisters suffering in Yemen so go give them a follow and check out their unique and beautiful range for that perfect gift.
£14.99 from https://www.etsy.com/shop/Awadibeads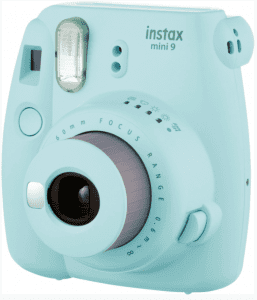 Fujifilm Instax Mini 9 Instant Camera with 10 Shots of Film, Built-In Flash & Hand Strap, Ice Blue
The Fujifilm Instax Mini 9 is a camera which delivers instant photos, and instant fun. With its Fujinon lens, Instax Mini Film and flash, the camera produces attractive and accurate images which can be printed instantly using Fujifilm's integrated film and its very own developing technology.
£64,99 from www.johnlewis.com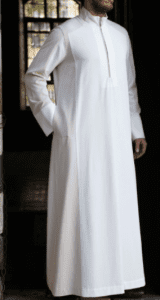 Bi-Color Thobe by Shukr
This eye-catching Bi-Color Thobe is made from a new medium-weight, sturdy fabric that is comfortable but easy to care for at the same time. It's probably the ultimate combination of good looks, comfort and practicality.

£79.95 www.shukr.co.uk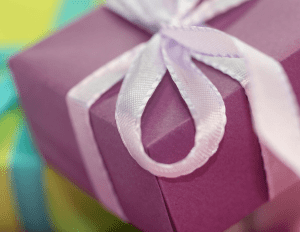 Share the joy this Eid by giving an orphaned or disadvantaged child a gift through Muslim Hands.
Your donation will be used to buy practical items such as a school bag or equipment, together with items designed to bring a smile such as toys and sweets.
The gifts are distributed on the days of Eid to families identified by our local staff in the field.
£20,00 from www.muslimhands.org.uk

Certified Organic Lipstick Crayon Trio
Valued at over £54 – Save £20! Creamy on application, with a long-lasting finish, these colour-rich Certified Organic Lipstick Crayons are a must for defining and accentuating lips. Colours include Nude, Garnet and Red Brick. Certified Organic Coconut Oil and Carnuaba Wax deliver nourishing properties to lips without caking or drying. Use as a lip colour, lip liner or to add a just-kissed stain. Includes sharpener – just insert crayon and turn gently for a sharp finish.
£34.00 from www.inikaorganic.com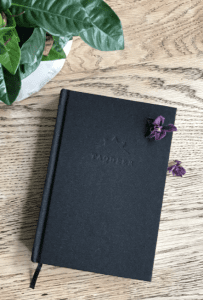 Taqdeer Gratitude Journal Eid Gift
Inspired by Islamic and scientific principles, Taqdeer is a diligently created comprehensive Islamic gratitude journal that cultivates an Alhamdulillah mind-set. As a lifestyle brand, Taqdeer is built on the principles of developing psychological mindedness, spiritual and emotional health. Demonstrating interfaith potential, Taqdeerhas been used as a toolkit to support other faith members nurture spiritual-gratitude practices.
£20,00 from – https://www.taqdeer.life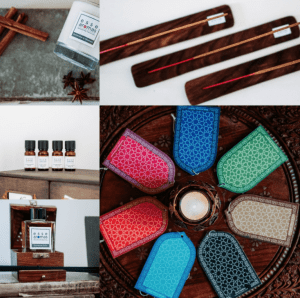 Esse Aromas is a contemporary home fragrance brand! Our vision is to innovate tradition with combining the beautiful complex scent of Oud with a range of contemporary scents such as jasmine and bergamot.
For Eid this year why not try gifting our incense sticks! They come in a pack of 20, are made with 100% natural materials and they smell beautiful!' 
You can buy our entire product range via our website at https://www.esse-aromas.com/