Earlier this month, both Wolfson College and the Aziz Foundation announced that they would be collaborating on launching a new scholarship programme which supports postgraduate education for students from British Muslim communities. 
With an aim to address the underrepresentation of British Muslims in postgraduate programmes, the scholarship aims to offer financial assistance to students who are deserving and hardworking.
Wolfson College in the University of Cambridge, as well as the Aziz Foundation (the largest postgraduate funding body in the UK), believe that education should be accessible to all. Regardless of financial background and context, assistance should be available for those that are exceptionally talented. With the hope to break down barriers and allow many British Muslim students to reach their full potential, the new scholarship will allow graduates to take their studies to the next level.
As mentioned by Wolfson College, the scholarships will cover the cost of tuition fees for full-time and part-time postgraduate courses at the University of Cambridge which align with the Aziz Foundation's priority areas, including Law, Policy, Journalism and Media, Arts & Culture, Sustainability, Technology, and Sports.
Speaking about the new launch of this scholarship, Wolfson College President, Professor Jane Clark, said, "Education is the most important gift anyone can bestow.  In funding these scholarships, the Aziz Foundation is offering a precious opportunity for members of the British Muslim community to join scholars from across the world to study here in Wolfson College, Cambridge. We promise that 'if you come to Wolfson, you will learn to see the world in a different way.' We look forward to welcoming the first Aziz Foundation scholars to Cambridge in October."
The scholarship is not the only thing the students will receive. As well as financial support, the scholarship recipients will have access to a large range of resources, networking events, and mentorship opportunities, all of which will be provided by the Aziz Foundation. By doing this, Aziz Foundation hopes that the support will allow students to excel in their studies, become leaders of the future, and contribute positively to their community and society.
Aziz Foundation scholarship applications are now open and close at noon on 30 June 2023. To learn more about the application procedure and eligibility criteria, please visit the Aziz Foundation website.
More about Wolfson College and Aziz Foundation
Wolfson College, one of only three University of Cambridge colleges specifically for mature undergraduates (21+) and postgraduate students, is an international, egalitarian, and inclusive college – its student body represents almost a hundred countries, with 40% identifying as Black, Asian, or Minority Ethnic (BAME).   
The Aziz Foundation, a prominent charitable organisation committed to empowering British Muslims and promoting positive social change, shares a common vision of equal opportunities in education and beyond.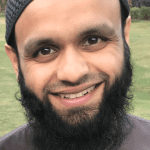 Juber Ahmed is our Digital Editor and travel enthusiast with a keen interest in Islamic history and heritage. He travels with his wife to various places around the world and writes about his experiences.
 
Juber's favourite Quote...
"The World Is a Book and Those Who Do Not Travel Read Only One Page" [Saint Augustine]