Here are some of our favourite horticultural havens to visit in 2017.
From the privy gardens of the Tudors to the practical physic gardens of the Victorians, English gardens are another great way to learn about our nation's rich history.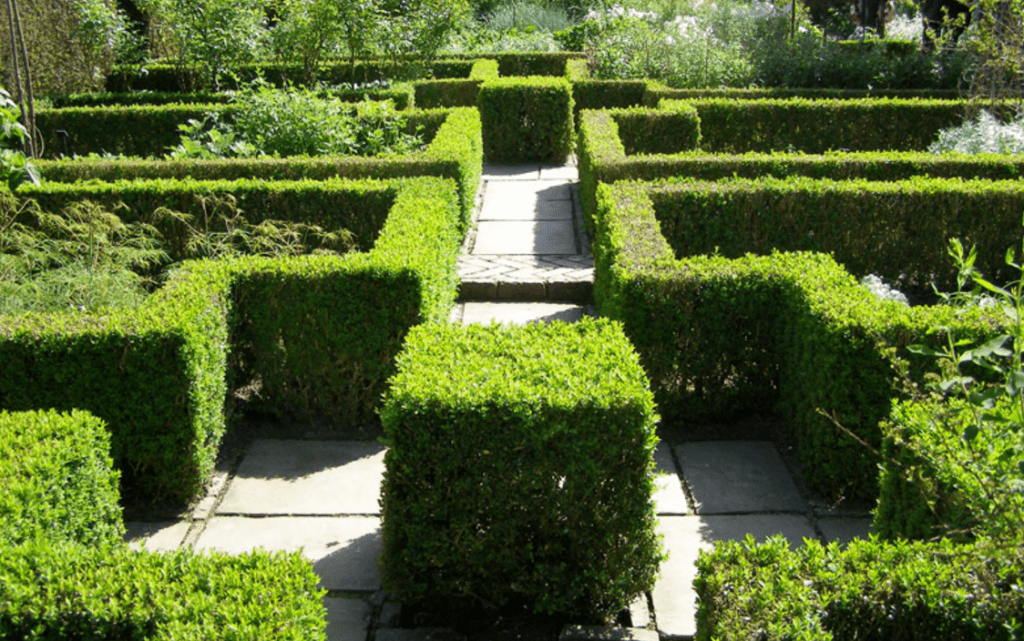 Sissinghurst Gardens
At Sissinghurst Castle Garden in Kent you can see the fruits of labour of poet and gardener Vita Sackville-West and her husband Harold Nicolson, who poured their love of horticulture into the grounds around their lavish home.
Once a working farm, Vita and Harold purchased the run-down Sissinghurst in 1930, and set to work creating their vision of a garden as a series of rooms, with Harold focusing on interesting ways of connecting the 'rooms' and Vita busying herself with perfecting the flowers that would adorn them. The highlight of the garden is surely the beautiful rose garden, which is a visual feast of colour and foliage.
Vita may be best remembered for her alleged affair with Virginia Woolf through her connection with the Bloomsbury Group but the biggest love of her life was surely the garden at Sissinghurst.
Cadbury Egg Hunt
April 14 – April 17
Explore the grounds and take part in our Cadbury sponsored egg hunt. An activity for all the family.
From one palace to another, at Kenilworth Castle in Warwickshire the recreated Elizabeth Garden gives a sense of the opulence and splendour of the Elizabethan era. For 400 years this garden, built for Queen Elizabeth I who visited its owner, Robert Dudley, Earl of Leicester, for 19 days in 1575, lay hidden until English Heritage decided to restore and reopen it.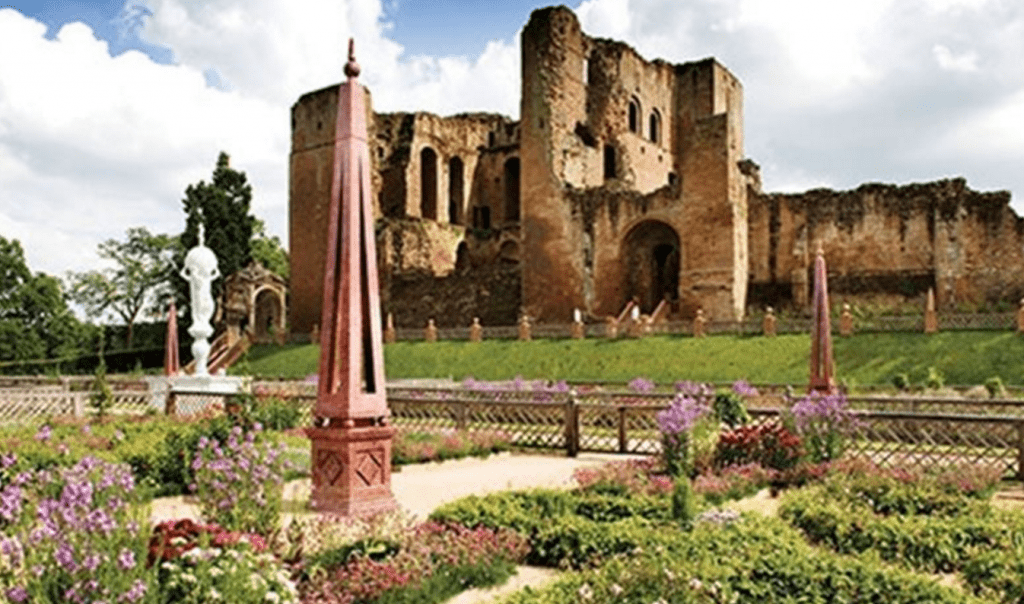 Kenilworth Castle
The restoration stays true to an eye-witness account of the garden in all its glory in the Langham Letter, a piece of 16th-century writing which is attributed to Robert Langham, a mercer and keeper of the privy chamber in Elizabethan times, but which some believe was actually written by author and scholar William Patten.
AWESOME ARCHAEOLOGY
Mon 20 – Fri 24 Feb 2017 
Meet the intrepid adventurers and see artefacts gathered from their digs around the world. Take part in activities including coin rubbing and facial reconstruction as well as digging for finds in the sand pit. Great fun for the family this half term.
The recreated garden includes a bejewelled aviary, and 18-foot-high marble fountain and even perfumed walkways, all of which would have been designed to prove to the Queen that Dudley had the wealth and connections to be deemed a suitor.
Another major restoration project has taken place at the medieval Aberglasney House and Gardens in the Tywi Valley in Carmarthenshire, Wales, which has a unique Elizabethan cloister garden at its heart, framed by a parapet walkway, a unique survivor of a style of lost garden architecture.
Art and craft in the Mansion ~ Platform One
March 17 – March 30
Platform One Art and Craft Association is a group of like minded  craft workers who work in many different mediums such as wood, leather, fabric, wool, silver, enameling, pewter, paints and many more. The Association has worked as a group for over 20 years and prides itself on not only the quality of its work but also the diverse group of personalities it has who work well as a team.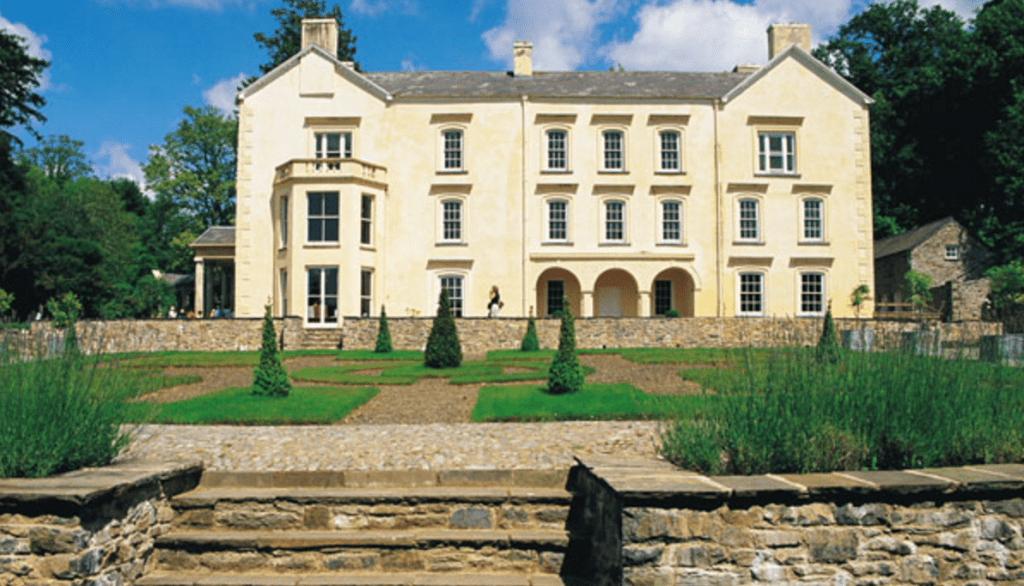 Aberglasney House
Explore over 10 acres of ancient gardens, which include an 18th-century yew tunnel, or step inside the incredible Ninfarium, an indoor garden set amid some of the house's ruinous rooms and covered with a glass atrium.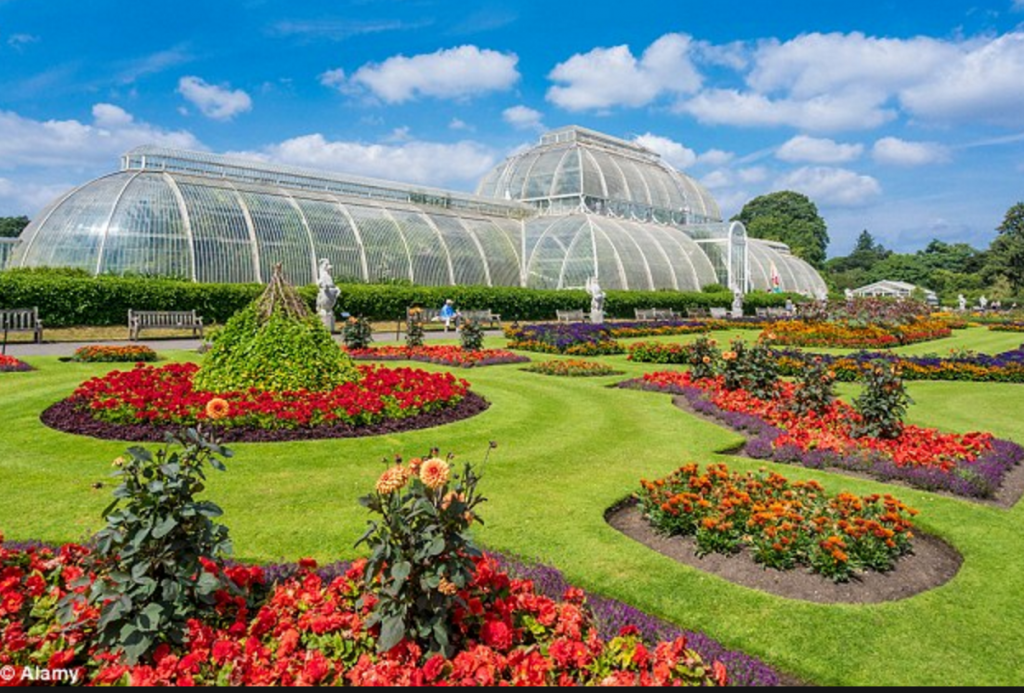 Kew Gardens
And so to Surrey, to perhaps the most famous gardens in the world, the Royal Botanic Gardens, Kew, which are home to the largest collection of plants on the planet.
Situated on the outskirts of London, Kew Gardens as they are better known, were founded in 1840, although an earlier garden was created here in the 18th century by Prince Frederick and Princess Augusta, King George III's parents, when Kew Palace was a royal residence.
The Victorian reincarnation of Kew included the introduction of the famous glasshouses, the tropical Palm House and the foundation of the Herbarium Collection, as the gardens became a place for scientific research, while their role as a major visitor attraction flourished under Queen Victoria's reign.
A colourful celebration of India's vibrant plants and culture.
4 February – 5 March 2017.
In February 2017 the beloved Orchids Festival returns. Inspired by the vibrant colours, culture and magnificent plant life of India, this year's festival will feature giant floral displays created using exotic orchids, decorative rickshaws, Indian soundscapes, films and much more.
Entry to the festival is included with day admission. Friends of Kew enter free.

Kew Gardens
Sissinghurst

The estate's main season is from March to October, with restricted access possible at other times. Standard access to the houses and grounds costs £11.70 per adult. www.nationaltrust.org.uk/sissinghurst-castle-garden
Kenilworth Castle

The castle will open for the main season on 25 March 2017, with restricted opening until then. Entry to the castle and gardens costs £9.60 per adult

www.english-heritage.org.uk/visit/places/kenilworth-castle

Aberglasney

The mansion, garden and shop are open every day except Christmas Day. Entry is £.7.27 per adult.

www.aberglasney.org

Kew Gardens

Kew Palace, the Royal Kitchens and the gardens open for the spring/summer season from 27 March 2017 to 29 August 2017, although the gardens are open throughout the year. Standard adult ticket prices from February 2017 are £15, though concessions, online rates and off-peak discounts are available.

www.kew.org