Over the years, brands have worked on enhancing their luggage options as travel becomes widespread. With so many options out there, it can be difficult to narrow down your choices when shopping for your next vacation. Do you choose one that looks nice? Maybe one that is light? Perhaps it's best to go with one that has four wheels? 
Before you make that final decision, we suggest considering several things such as what works for you and how much space you need. To make things easy, we've highlighted luggage brands that have been given high ratings by Which? Members. By looking at things like value for money, ease of use, storage space and durability of wheels, handles and zips, we make sure you're well informed before you make that purchase. 
Read on to find out more.
Eastpak (87%)
This suitcase brand tops the list with a score of 87%. Thanks to its high level of durability in every aspect, the Eastpak suitcases should last you a while. Whilst the price may be slightly high, it does come with a 30-year warranty which means replacing any broken zips or torn seams. Eastpak bags look great, feel great and carry your weight even better. What's more, Eastpak suitcases are extremely lightweight, water-resistant and come equipped with zipped packing dividers.
Samsonite (83%)
This durable luggage brand has been around for over a hundred years. Trading since the 1910s, Samsonite is a pioneer when it comes to sustainable luggage options. Many of their suitcases were made from wooden trunks, but today, many of them have been made with recycled water bottles. With USB charger pockets and GeoTrakR (locate your suitcase with your smartphone), Samsonite has revolutionised the industry with its immense growth. The price tag can be on the higher end, but it is worth the price you pay. 
Tripp (77%)
Popular among those looking for a cheaper option, the Tripp suitcase can save you nearly £60 when compared to the likes of Eastpak. And no, that does not mean compromising on quality. Rated high for its durability, aesthetics and funky colours, this is the perfect suitcase for those looking for extremely good value for money. According to Which?, well-known luggage brands such as It Luggage, American Tourists and John Lewis were outscored by Tripp. 
Full List of Reliable Brands
Main Image Credit: ConvertKit (Unsplash)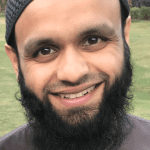 Juber Ahmed is our Digital Editor and travel enthusiast with a keen interest in Islamic history and heritage. He travels with his wife to various places around the world and writes about his experiences.
 
Juber's favourite Quote...
"The World Is a Book and Those Who Do Not Travel Read Only One Page" [Saint Augustine]