Modanisa bringing the world of modest fashion to London this weekend
Leading e-tailer Modanisa has teamed up with the industry's best modest fashion designers to give you an ultra-chic choice of styles this Ramadan and Eid, with outfits that provide a seamless transition from day to night. Supermodel Halima Aden has ventured into fashion design through her take on hijabs, while modest fashion's First Lady Rabia Z and best-selling brand Refka have created collections perfect for the Modanisa woman in need of affordable luxury to look her best throughout the holy month and beyond.
All three collections made their debut at Istanbul's second Modest Fashion Week in April, winning instant appreciation from modest dressers: Modanisa's collaboration with Halima Aden delivers striking head pieces for day and evening wear; Rabia Z transforms her signature sustainable luxury fashion into a high- street friendly capsule of elegant casual wear made of natural fibres; and Refka's dazzling evening attire is ideal for special iftar dinners and the Eid celebration that follows in June.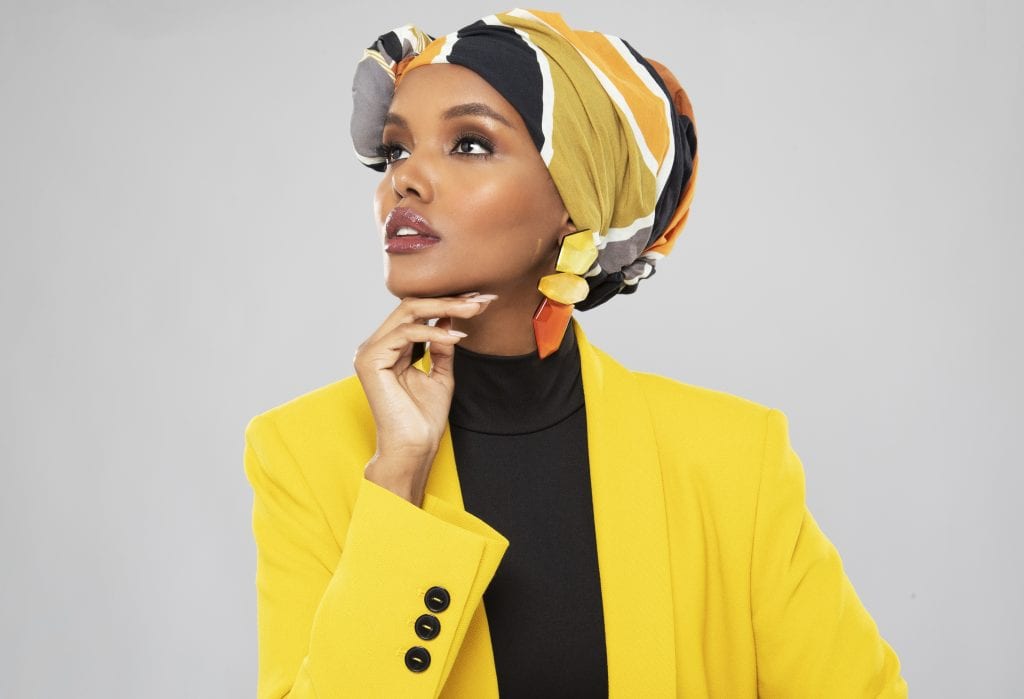 Halima x Modanisa
This 47-piece collection features eye-catching instant turbans, and plain and patterned cotton headscarves and shawls embroidered with Halima's name. There are shades for every season and every occasion, from bright plum that provides instant sparkle to an outfit, to the more subdued dark beige turban with navy polka dots that looks great day or night.
Utilising high-low styling, the collection includes ten limited edition handmade pieces produced by artisan milliners in Istanbul, as well as headwear and shawls at a more affordable price point. For those who are time-precious or new to turbans, most come with handy pre-ties, so you can pop on and go instead of having to wrap and tack into place. All items are presented in customised packaging, such as tasselled bags and pouches, exclusively designed for the collection, making it a fabulous Eid gift.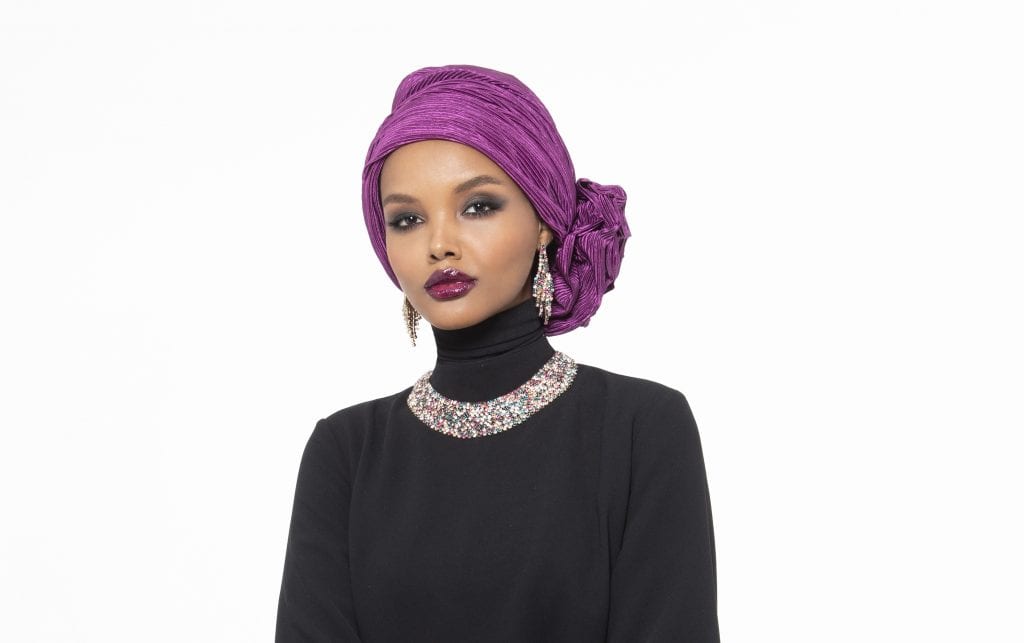 Rabia Z x Modanisa
Rabia Z's 'Basics, Reimagined' capsule reflects her trademark 'effortless-chic' look. Comprising 20 ethically made versatile pieces, the collection is big on style and comfort that arrive in beautiful summer colours. Everyday items include wide-leg ecru culottes and matching tunics made of breathable fabrics like natural lyocell fibre and recycled lace, as well as organic cotton t-shirts paired with eco-friendly denim jeans, and chic shirt-dresses.
Modanisa bringing the world of modest fashion to London this weekend
The collection draws from the simplicity of Japanese-inspired fashion, but stays true to Rabia Z's preference for monochromatic, black and white looks that will flatter all wearers.
Designing for the modest dresser long before the term 'modest' was invented, Afghan-American Rabia Z is best known for her high-end sustainable fashion. Staying true to her brand essence, the UAE-based designer reinvents the staples as a capsule that is affordable for all – no small feat considering the usual cost of contemporary conscious fashion – making the outfits ideal purchases for the ethically-driven Ramadan shopper.
Refka, exclusively available on Modanisa.com
Refka's attractive pieces are designed for 24 hours of the day, with styles that are suitable for all occasions: from glam office to street wear, socialising and evening receptions. Ethnic styles feature prominently in this collection, with prints on chiffons and linens for day looks with a touch of glamour. Day wear also comprises of soft, pale tones in off-whites.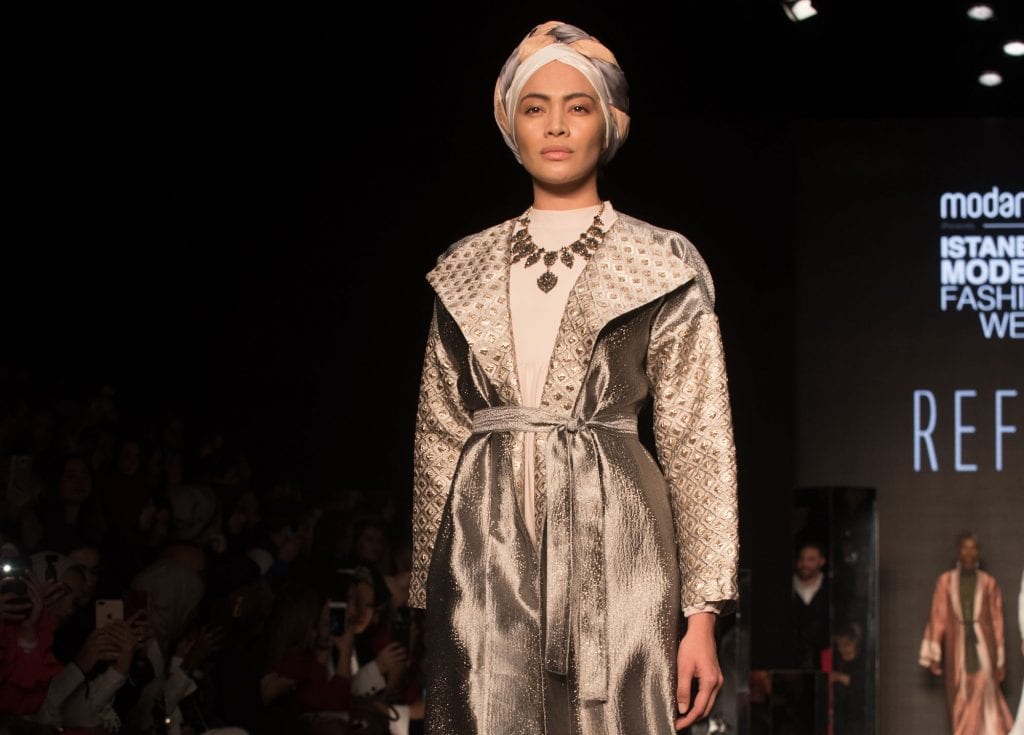 The collection's stand-out pieces are the evening abayas and jackets in taffeta and satin that glimmer in golds, silvers and glittering black and white. There's nuanced femininity in the details, including scalloped sleeves and belted jackets, which give the ensembles a final touch of elegance.
All items are available exclusively on Modanisa.com. The world's largest modest fashion site provides content in five languages – Arabic, English, French, German and Turkish – and delivers to 130 countries around the world.