In groundbreaking news, New York City has allowed mosques to broadcast the Adhan (call to prayer) on Fridays.
Mayor Eric Adams made a faith-related announcement earlier this week in which he said, "For too long, there has been a feeling that our communities were not allowed to amplify their calls to prayer." 
He went on to say, "Today we are cutting red tape and saying clearly that if you are a mosque or a house of worship of any kind, you do not have to apply for a permit to amplify your call to Friday prayer."
He also added, "You are free to live your faith in New York City."
Commenting on this wonderful news, the president of the Islamic Center New York mentioned, "This is a great victory for the Muslim community in New York City."
The administration of New York City announced that mosques can broadcast the Muslim call to prayer on Fridays between 12:30 PM and 1:30 PM without the need for a permit. What's more, mosques are also permitted to broadcast the call to prayer during the evenings of the blessed month of Ramadhan.
"This is a great victory for the Muslim community in New York City," said Imam Shamsi Ali, the president of the Islamic Centre of New York. "It allows us to practice our faith without fear of harassment or discrimination."
"This is the constitutional right as an American citizen," Muhammad Shahidullah, a Muslim resident of New York City, told Rudaw's Sinan Tuncdemir, describing the decision as "a huge historical announcement to practice our faith our own way."
New York City has constantly worked to progress in terms of diversity and inclusion and has unapologetically taken steps to welcome Muslims. With an increasing amount of Islamic schools and mosques in the city over the past so many years, it has also become easier to find prayer spaces in communal spots and halal food. 
Afaf Nasher, the executive director of the New York chapter of the Council on American-Islamic Relations, said in a statement, "The sound of the adhan is not just a call to prayer; it is a call to unity, reflection, and community,"
He also added, "We believe that this action will contribute to greater understanding and appreciation of the Muslim community's values and traditions."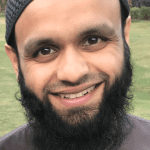 Juber Ahmed is our Digital Editor and travel enthusiast with a keen interest in Islamic history and heritage. He travels with his wife to various places around the world and writes about his experiences.
 
Juber's favourite Quote...
"The World Is a Book and Those Who Do Not Travel Read Only One Page" [Saint Augustine]