From time to time, it's a good idea to step away from the screen and ask what you can be doing for the victims of Palestine. With the constant struggle faced by our brothers and sisters in the blessed lands, it's time we change the way we react to this plight. Here are five things you can start doing right now:
Reflect
Muslims can often be very practical when it comes to trials and tribulations, yet we often fail when it comes to inner reflections. Remind yourself to hold back slightly, enough to ponder over such a tragedy. Take a few moments throughout the day to think deeply about the victims and how we are fortunate to be safe and sound. Instead of thanking Allah verbally, internalise the gratitude and let it permeate your body as you realise how Allah has kept us in great comfort and safety. Reflect and ponder about how those who passed away are our brothers and sisters, and how it would have felt if it were our own siblings. Ultimately, the point of this is to develop some sort of consciousness of Allah and return to him through our hearts and our actions.
The following verse reminds us of the importance of this:
"And We have already sent to nations before you; then We seized them with poverty and hardship that perhaps they might humble themselves ." [Qur'an – 6:42]
Donate Your Time and Money
There is no doubt that the victims of the war in Palestine constantly need food, shelter, medical equipment and so much more.
If you can donate your time, call around to see if any help is required in your community with anything. Always keep in mind that there is still a lot that is required in terms of water, food, shelter, evacuation, first aid, and most importantly, search and rescue.
Educate Yourself and The Kids
Take this opportunity to sit down and discuss pertinent matters related to the history of Palestine. Making it interactive, tell the kids about the Palestinian culture, food and why the blessed lands are important within the Islamic narrative. With many kids eager to understand such matters, this could be your perfect opportunity to connect them with Allah by instilling within them good thoughts about Palestine and Allah. Reassure them and make them feel comfortable, whilst ensuring that you answer any questions they may have by keeping things positive.
Dua
Use this moment to ask Allah for everything and anything. After all, the intention should be to connect with Allah in times of catastrophes and difficulties. There is a specific Dua one can make in these times, which is listed below. The aim of Du'a should be to seek out Allah's help and assistance in these times and to ask Allah to help those affected by the genocide. What's more, ask Allah to grant the deceased Jannah and to prevent any further deaths.
Dua For Palestine
اَللّهُمَّ اَصْلِحْ اَحْوَالَ الْمُسْلِمِين فِيْ فِلِسْطِيْن
اَللّهُمَّ اَصْلِحْ اَحْوَالَ الْمُسْلِمِين فِيْ فِلِسْطِيْن
وَفْي كُلِّ مَكَانٍ يَا ذَا الْجَلَالِ وَالْاِكْرَام
Oh Allah, rectify the affairs of the Muslims in Palestine! Oh Allah, rectify the affairs of the Muslims in Palestine and in every place, Oh Lord of Majesty and Bounty!
Repent
One of the best things to do in times of difficulties is to repent to Allah. These trials and tribulations are one of the greatest signs for a believer that he/she should return and reconnect with his ultimate caretaker.
Remember Allah often and make it a point to ask him for forgiveness for all the wrong you have done. This is a great opportunity to refresh your faith in Allah and to start from scratch after relieving yourself of any burden you may have. 
Main Image Credit: www.juancole.com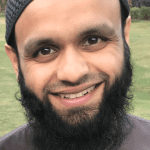 Juber Ahmed is our Digital Editor and travel enthusiast with a keen interest in Islamic history and heritage. He travels with his wife to various places around the world and writes about his experiences.
 
Juber's favourite Quote...
"The World Is a Book and Those Who Do Not Travel Read Only One Page" [Saint Augustine]