Image credit – INSTAGRAM/zaraa.dar
Pakistani student achieves highest score in ACCA exam
Zara Naeem, a pakistani student from SKANS school of Accounting in Lahore has achieved the highest score globally in an exam for Financial Reporting for the Association of Chartered Certified Accountants examinations held in December 2020.
Zara was among the 527,000 students who undertook the examination from 179 different countries.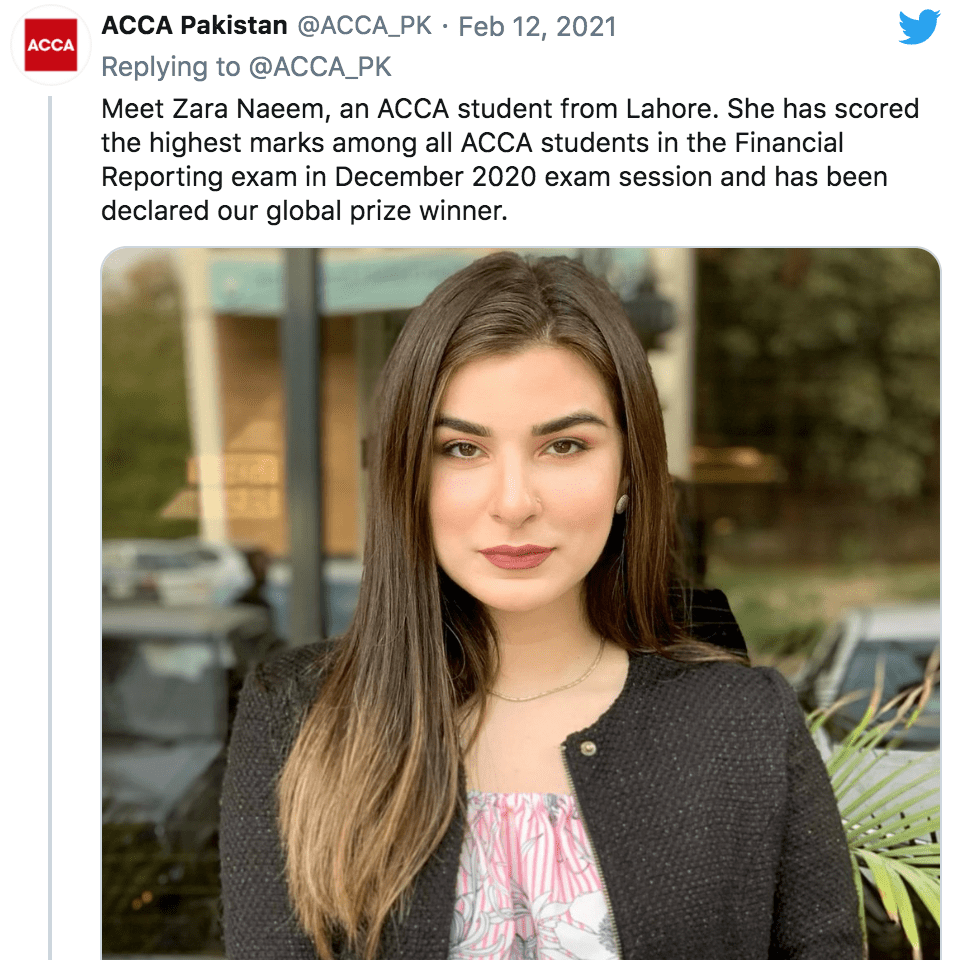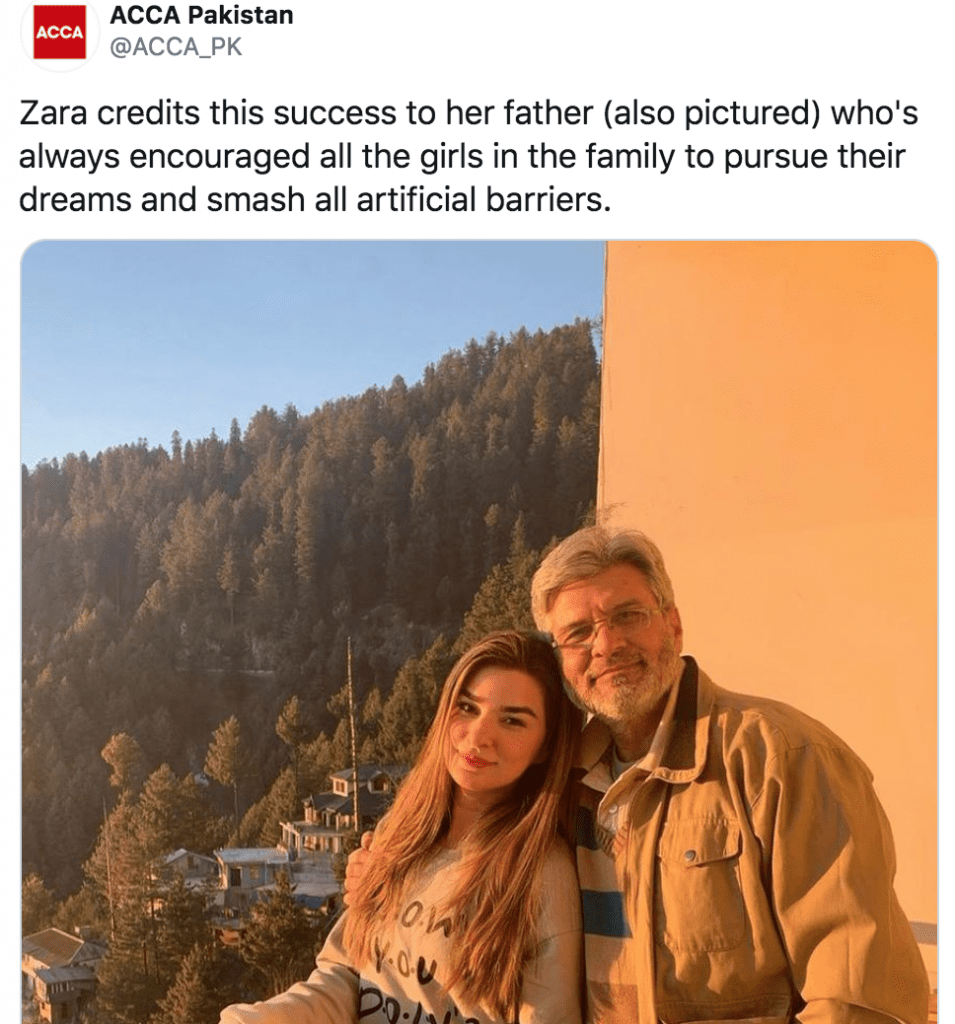 Future aspirations for Zara include setting up her own business.
Well done Zara!
Buy the digital issue for only £1.99 or the hardcopy for only £3.99 today! Click here