Words: Tahira Khan
Why the natural beauty of Oman makes it a perfect halal family friendly destination.
Modern Dubai VS Traditional Oman
When it comes to the United Arab of Emirates and the Middle East, we tend to head to Dubai as the most luxurious choice; whilst Dubai offers an endless choice of high-end hotels with modern-day luxuries, Modest Oman is the alternative for those who appreciate the natural beauty and creations of the earth. The region holds Muscat as its Capital city, filled with lots of captivating and beautiful masjids.
The Sultan Qaboos Masjid is the main attraction for Omani visitors. It is known for housing the largest chandeliers and an endless landscape of white marbled floors and buildings, making this monument a truly fascinating experience. Not far away is the port,situated amongst themarketswitha view of the ships and marina.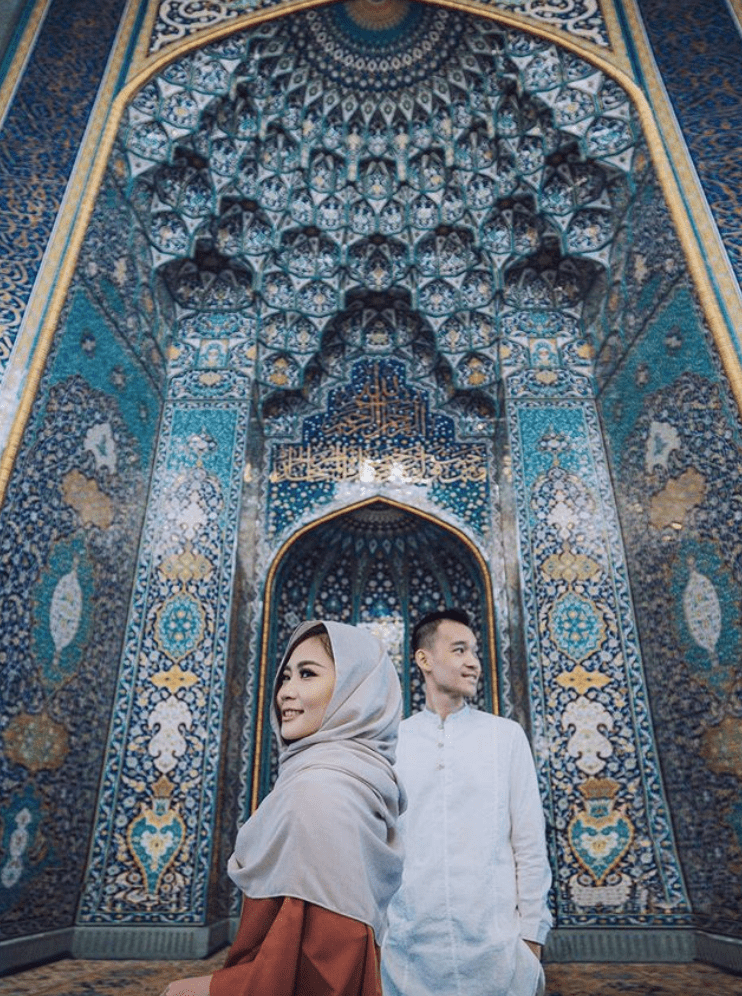 The Forts and souks of Nizwaare the places to visit when shopping for local and authentic goods, whilst experiencing cafes and restaurants in the main square serving traditional Omani cuisine and street food;yet,when you branch further out to the surrounding areas, you see amazing mountains. There are also many old secluded villages to explore, and the sand dunes,the sea and the wadis breaking through the land. These are spectacular views which were shown to us by Al Fawaz tours. When it comes to deciding on your residence and where to stay, however, there is a great selection for the most diverse range of families, friends and couples.
Al Sahab Resort and Spa-A Great option for Mountain and Trekking lovers
This medium size cosy resort is located on the Hajar Mountains and you will view some amazing heightsatthe top of the resort. Many varieties of interesting activities, hikes and tours are offered. The Mirage in the Mountain tour is a three-hour tour offered for two people. We went for the wadi of abandoned villages' tour, but there is also a wadi of waterfalls tour, which would be something interesting to try. On Friday they have the goat market and Birkat AlMouz tour too. The hotel also has the Uru Spa where we tried a traditional Omani massage;there is access to a swimming pool with children's activities and an outdoor BBQ garden in the pipeline.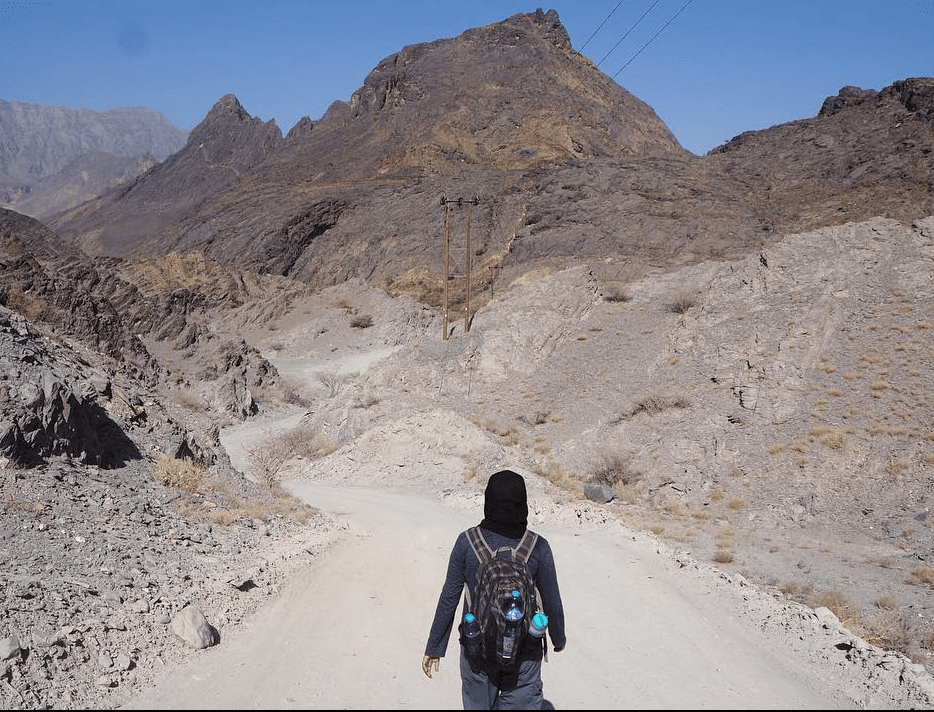 The food was awesome, offering a variety of Omani grills, soups and mezzes, as well as South Asian cuisine. My recommendation would be to try the Chicken Maqboos, which is the Omani traditional roast chicken served with rice and The Beiruti Grill, the spiced paneer sticks were my favourite starter.
Al Nahda Hotel and Resort–Great for Wellness, Spa and tranquility lover
This award-winning resort is located in Barka,which is about one hour away from Muscat City centre and about a thirty-minute drive from Muscat International airport. This resort won the World Luxury Spa Award in 2018. Originally a Mango Orchard, Al Nahda offers a more of a lush and colourful experience. The Boutique property runs over thirty acres of greenery and thehotel holds regency style villa buildings, 109 rooms surrounded by the inspirational sounds of rare-species of birds. The long pathways, plantations and lots of flowers make it a blissful experience. Finally the'UruSpa'is one of the main features, with twenty-two eastern style garden spa rooms, known for being a nature-inspired sanctuary. They also have floodlit tennis courts, sand volleyball courts, golf facilities and a state-of-the-art gym offering many fitness activities. You can relax near the swimming pool and spa baths whilst your children can splash away in the designated wet play area. There are also two large restaurants.
The Dunes by Al Nahda-Great for outdoor activity and adventurers
The Luxury Boutique desert resort is situated over an hour away from Muscat International Airport. Traditionally known as 'Wadi Al Abiyad' (White Sands in Arabic). You will be staying in one of fifty authentic Arabic Bedouin tents situated in a village across the sand dunes,facilitated with all the required amenities of a modern hotel. Coming out of your room,y ou will look across to see the beautiful sand dunes, and as you look on the other side, you will experience the breathtaking mountainous horizon. The Dunes offers more outdoor activities, and the sand bashing experience is one of the popular choices for guests. They also offer the camel farm experience, use of quad bikes, cultural tours, shuwa-making, sand surfing, kite flying and a BBQ. We had the opportunity to try the 'under the stars experience' which consisted of an Omani set up on the floor, with mood lights and blankets, whilst a traditional roast and three course meal was presented to us,with a selection of the Chef's specialties,as well as dining in the Fleur Restaurant. You can also try a sand-spa treatment which is conducted with hot sand therapy and provided by the natural solar system,which is one of the resorts highlights,and a moon-lit deep tissue massage in the evening,which I tried in the open air
Travelling there
Five nights at Dunes with private transfers and return flights with Oman Air and Southall Travel offers five nights at Dunes by Al Nahda on a half board basis from £1,555 per person (two sharing),including private return transfers from Muscat airport. Four nights at Sahab,and then three nights at Dunes; private transfers and return flights with Oman Air. Southall Travel offers Four nights at Sahab Resort & Spa, Jabal Akhdar with breakfast and three nights at Dunes by Al Nahda, Barka on a half board basis from £1699 per person (twin sharing), including all private airport transfers. Five nights at Sahab Resort & Spa offers five nights at Sahab Resort & Spa on a breakfast basis from £1,165 per person(two sharing),including private return transfers from Muscat airport.
Book your 2021 holiday to Oman below;
Buy the digital issue for only £1.99 or the hardcopy for only £3.99 today! Click here