Enrich your visit to Blenheim Palace with huge variety of tours available throughout the year. From daily tours of the Palace, buggy tours of the Parkland or specialist talks & tours giving you a deeper insight into a range of topics, there is something to suit everyone's interests.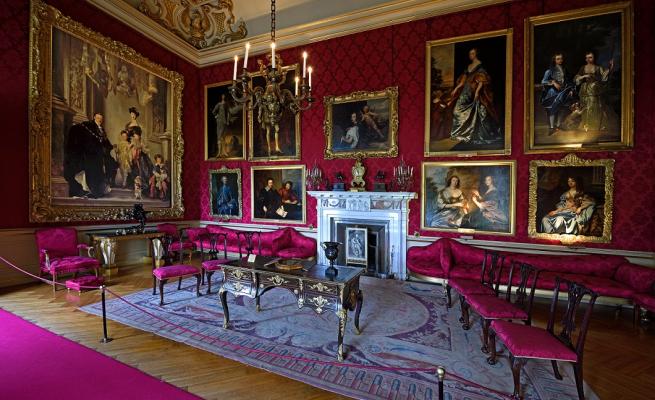 Visit Churchill's Grave
A buggy shuttle service is available daily and will take you from Blenheim Palace to the gate in our Park that is closest to the neighbouring village of Bladon. A short walk from this gate will take you to St Martin's Church, the yard in which Sir Winston Churchill and many members of his family are laid to rest. Visiting the grave of Churchill is the perfect way to discover the importance of Blenheim Palace to his life, from beginning to end.
The buggy shuttle will be running daily at regular intervals between 11:30 and 14:00. The return journey incurs a small fee of £3.00 per adult and £2.00 per child.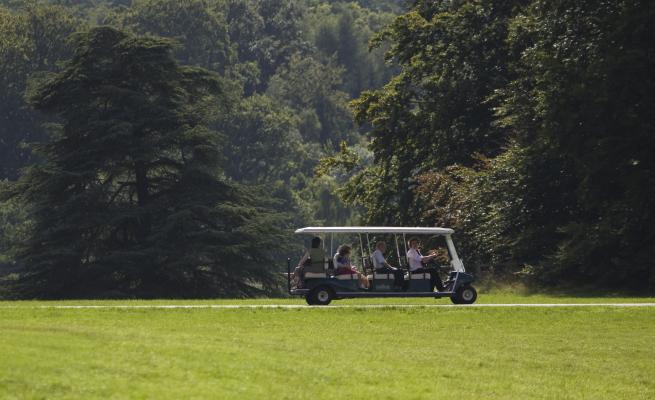 Formal Garden Tours
This free walking tour lasts approximately one hour and will take you out and about around the Palace grounds. The historical tour will concentrate on the way the Park and Formal Gardens have changed over time and give insights into the colourful characters that shaped the Palace landscape.
The talk will start with the medieval landscape and then move on to the endeavours of Henry Wise and 'Capability' Brown. The tour continues into the 20th Century with the Water Terraces of Achille Duchêne and then finishes with the delights of the Secret Garden. Bring comfortable shoes, an umbrella and a water proof jacket to ensure the sun shines!
This tour runs daily (weather permitting) at the following times:
| | |
| --- | --- |
| Day | Time |
| Monday |  11:00-12:00 |
| Tuesday |  13:30-14:30 |
| Wednesday |  11:00-12:00 |
| Thursday |  13:30-14:30 |
| Friday |  11:00-12:00 |
| Saturday |  13:30-14:30 |
| Sunday |  11:00-12:00 |
Please note all dates and times are subject to change and maximum numbers apply. We strongly recommend booking your place on this tour in advance.