Nothing beat's a day by the seaside. And when it comes to thinking of things to do while you're at the beach, children often have the best ideas. Whether it's discovering crazy creatures in a rock pool, skimming a stone or jumping over waves, there are plenty of activities to get stuck into on the coast this summer.
Porthcurno Beach
Porthcurno is a small village covering a small valley and beach on the south coast of Cornwall, England in the United Kingdom. It is the main settlement in a civil and an ecclesiastical parish, both named St Levan, which comprise Porthcurno, diminutive St Levan itself, Trethewey and Treen. It is centred 6.6 miles west of the railway, market and resort town of Penzance and 2.5 miles from Land's End, the most westerly point of the English mainland. Road access is via the north end of the valley along a long cul-de-sac with short branches off the B3283 and land traditionally associated with the village, including its beach, is on the South West Coast Path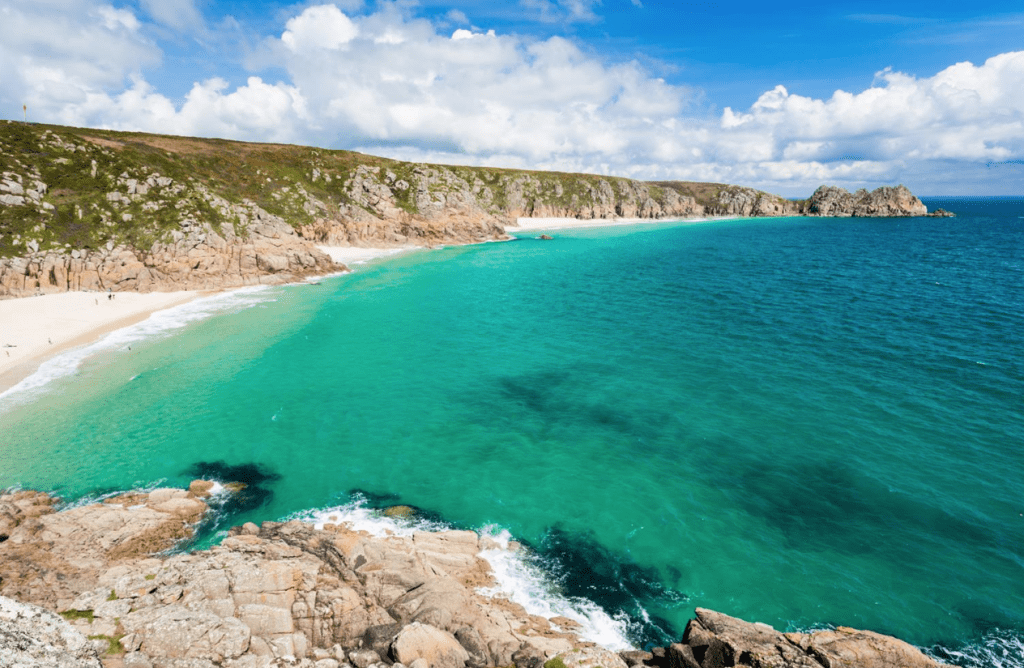 Porthminster Beach, St Ives
Porthmeor, the most westerly of the beaches in St Ives, is one that has full protection from the prevailing south westerly winds. A curving, sandy bay that picks up plenty of swell, Porthmeor is popular with surfers and usually offers a number of peaks that cater to all abilities. Overlooked by the imposing Tate gallery, Porthmeor has plenty of character and is well served by a cafe, beach huts and a small car park. It is only a short walk from the centre of St Ives.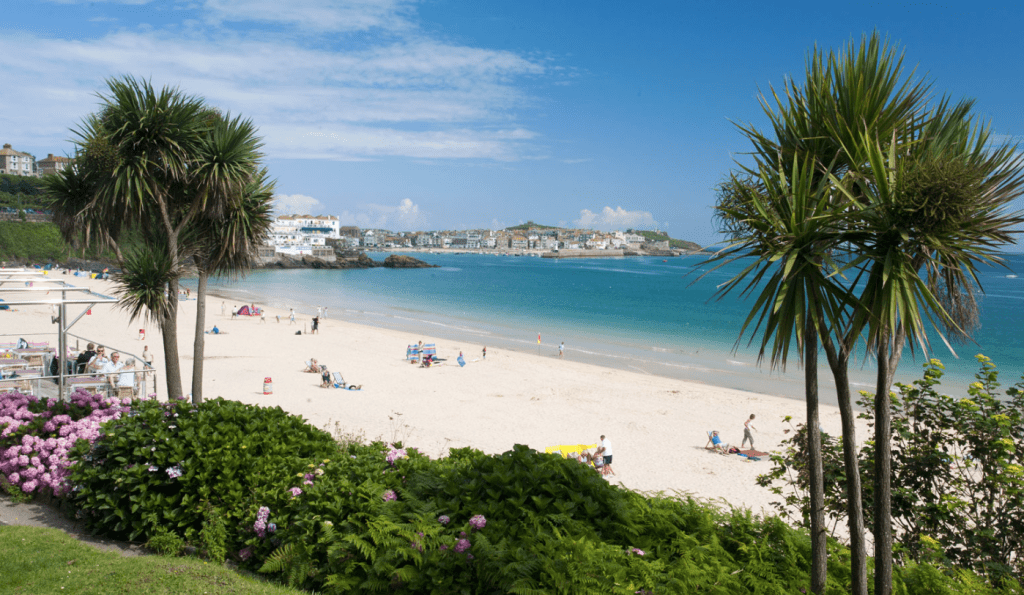 Kynance Cove
It is easy to see why Kynance Cove, located two miles from Lizard point, is one of the most photographed beaches in Cornwall….its gorgeous!
White sand, brilliant turquoise water, islands, caves and stunning serpentine rock formations all serve to make this one of the prettiest places around. Popular since Victorian times, Kynance Cove has recently been made more accessible, thanks to a National Trust toll road and car park.