A mystifying and historic city full of attractions for the most curious of visitors, Istanbul stands with pride stranded between two continents. Being one of the most visited countries in the world, visitors usually have a lot of questions about what to see and do here. If you're looking for some inspiration, read on to explore some of the must-see sites in Istanbul!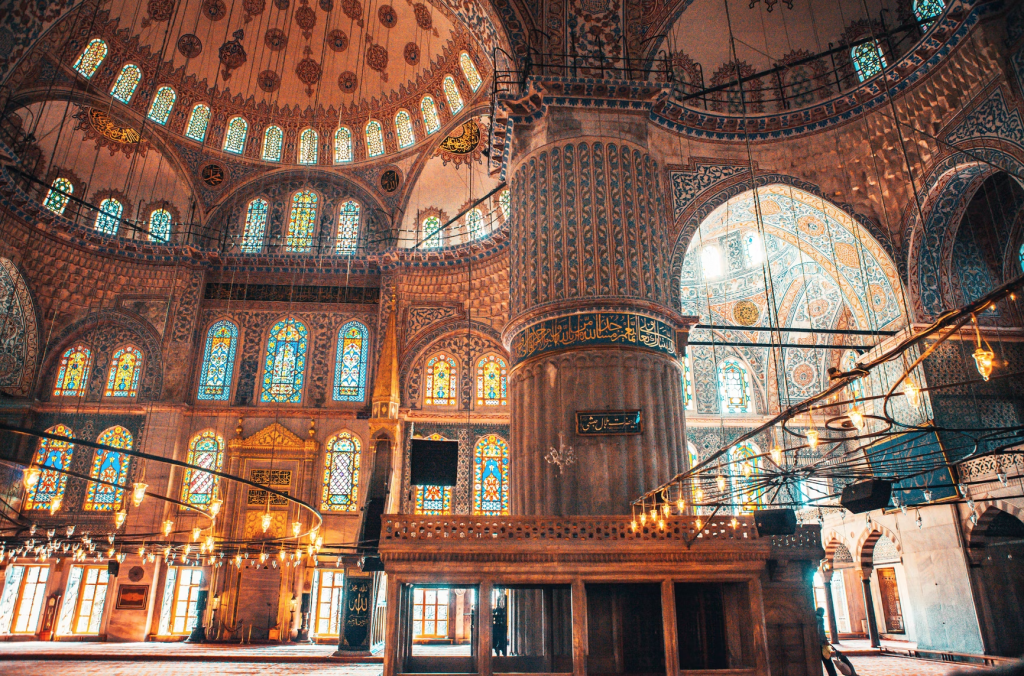 Sultanahmet Mosque
Built between the years 1609 and 1616 during the rule of Ahmed I, it is also known as the Blue Mosque due to the blue tiles that adorn the walls of the interior of the Mosque. Take your time and experience peacefulness and tranquillity whilst watching worshippers pray and chant verses from the Qur'an and Islamic poetry.
Address: Sultan Ahmet, Atmeydanı Cd. No:7, 34122 Fatih/İstanbul
Turkey Entry: Free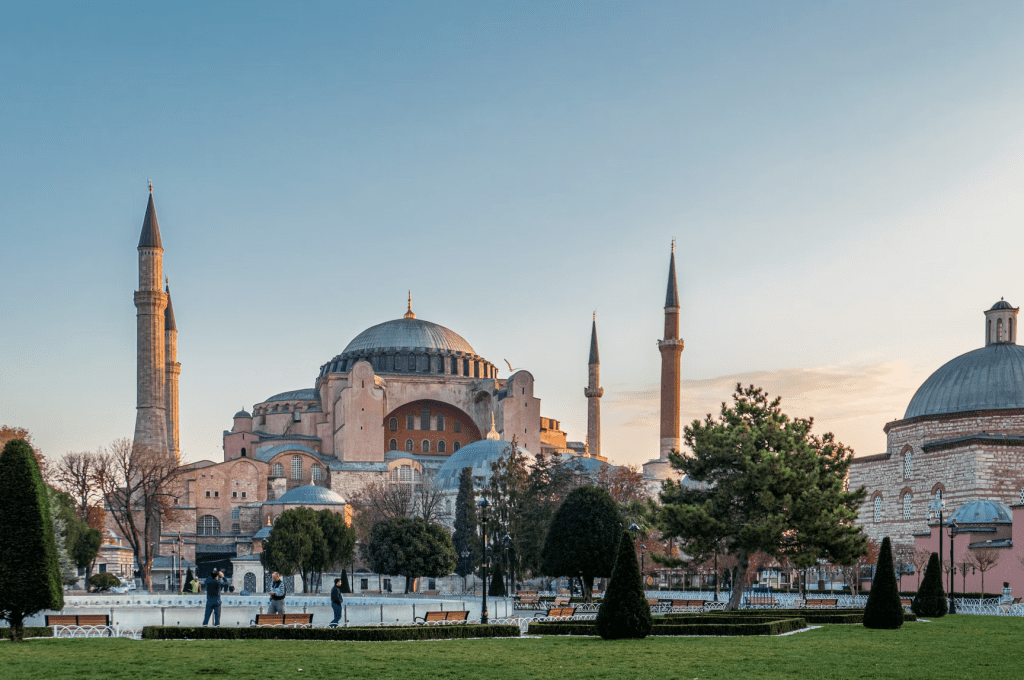 Hagia Sophia
Facing the Sultanahmet Mosque, you'll find the Hagia Sophia Mosque standing with all its might and glory. The building can be traced back almost 1500 years. From its inception, functioning as a Church (and Cathedral), it was transformed into a Mosque in 1453. However, in 1934 it was converted into a museum, until July 2020, when it was transformed back into a mosque.
Address: Sultan Ahmet, Ayasofya Meydanı, 34122 Fatih/İstanbul, Turkey
Entry: Free
Topkapi Palace
Constructed in the 15th century atop a small peninsula hill, sits a former palace which was known to be the political centre of the Ottoman Empire. In 1924, the Palace was converted into a Museum. Visitors will see beautiful courtyards, exhibition halls, ruins and columns and many other relics. Be sure to visit the Sacred Trust section to see historical religious relics belonging to some of the major Prophets.
Address: Cankurtaran, 34122 Fatih/İstanbul, Turkey
Entry: 72 TL – It will cost 42 TL extra for Harem visits. Istanbul Museum Pass can be used for the Palace and Harem visits.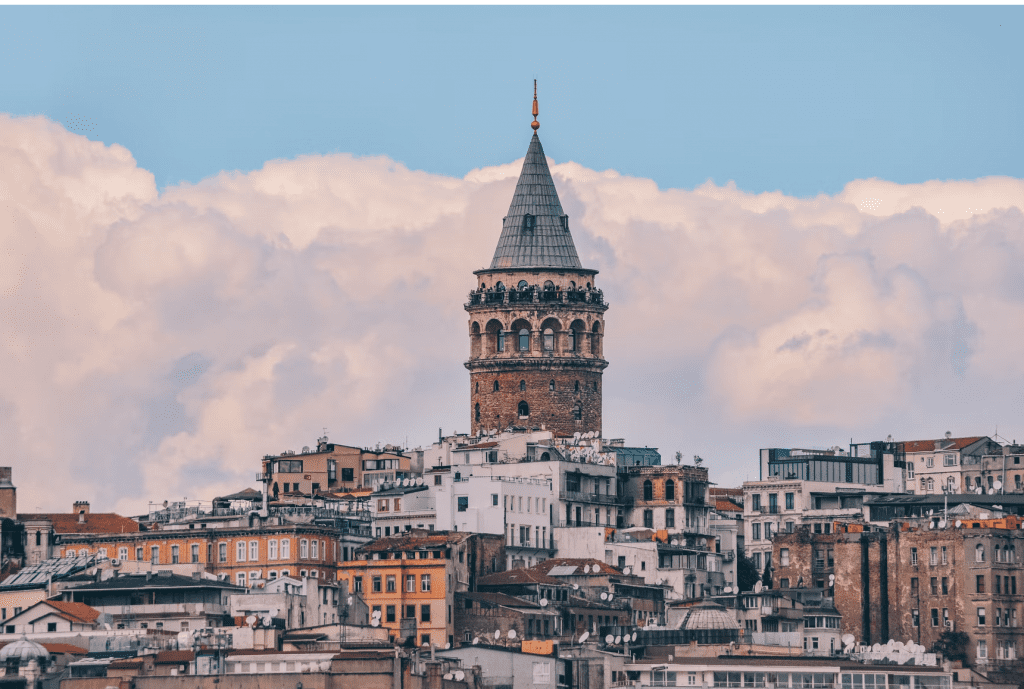 Galata Tower
One of the oldest and highest towers in Istanbul, the tower provides visitors with great panoramic views of the city. Whilst it was used as part of a fortress and inaccessible to the public, in 1967 it opened to the public. With a cafeteria at the top, visitors can get a drink and enjoy amazing views of Istanbul.
Address: Bereketzade, Galata Kulesi, 34421 Beyoğlu/İstanbul, Turkey
Entry: 35 TL – remember that the Istanbul Museum Pass is not valid here.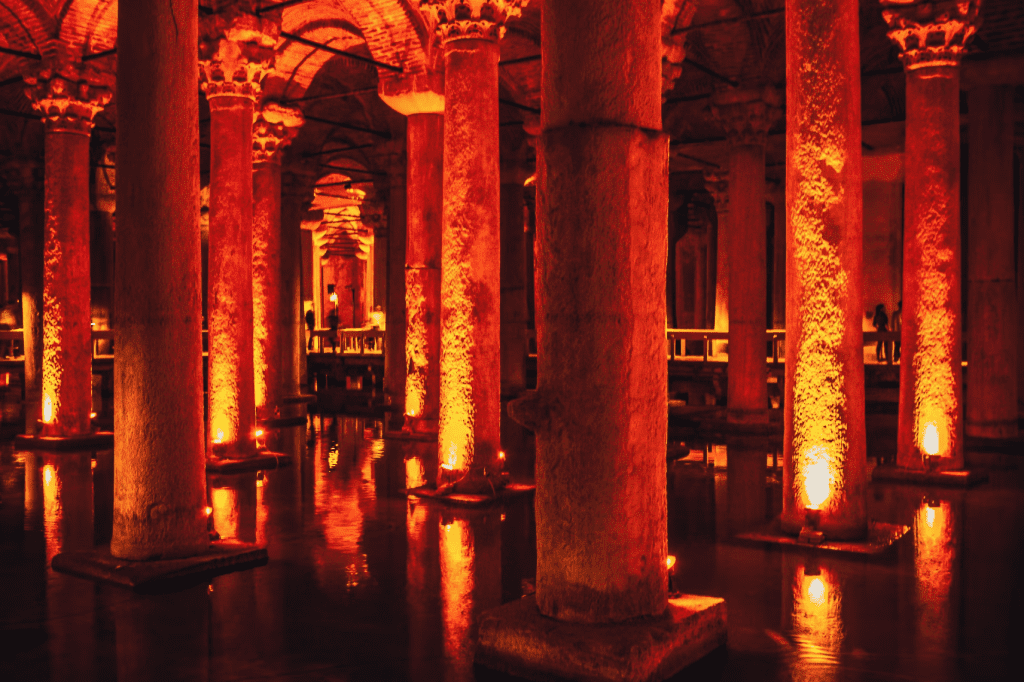 Basilica Cistern
Lying beneath the city of Istanbul you'll find one of the largest cisterns in Istanbul. Located southwest of Hagia Sophia, the cistern has the capacity for 100,000 tonnes of water. There are many other cisterns in the city, however, this one is the most visited, accessible and impressive. Definitely worth a visit!
Address: Alemdar, Yerebatan Cd. 1/3, 34110 Fatih/İstanbul, Turkey
Entry: 20 TL (cash only)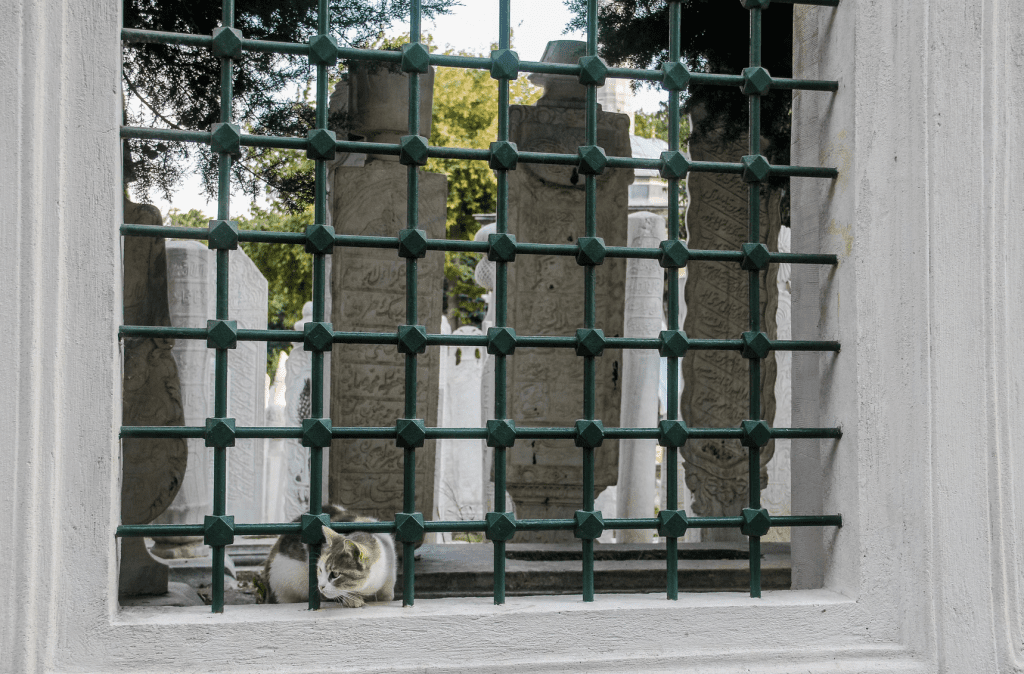 Eyup
Recognised as one of the most sacred places in the world to Muslims, Eyup is home to the resting place of one of the greatest companions of the Prophet Muhammad PBUH. Known as Abu Ayyub al-Ansari RA, he was known to be the neighbour of the Prophet PBUH. The area of the Mosque is thronged with visitors. From families to couples to solo travellers taking in the atmosphere, one can easily end up spending the day here.
Address: Merkez Mh, Cami Kebir Sk. No:1, 34050 Eyüp/İstanbul
Turkey Entry: Free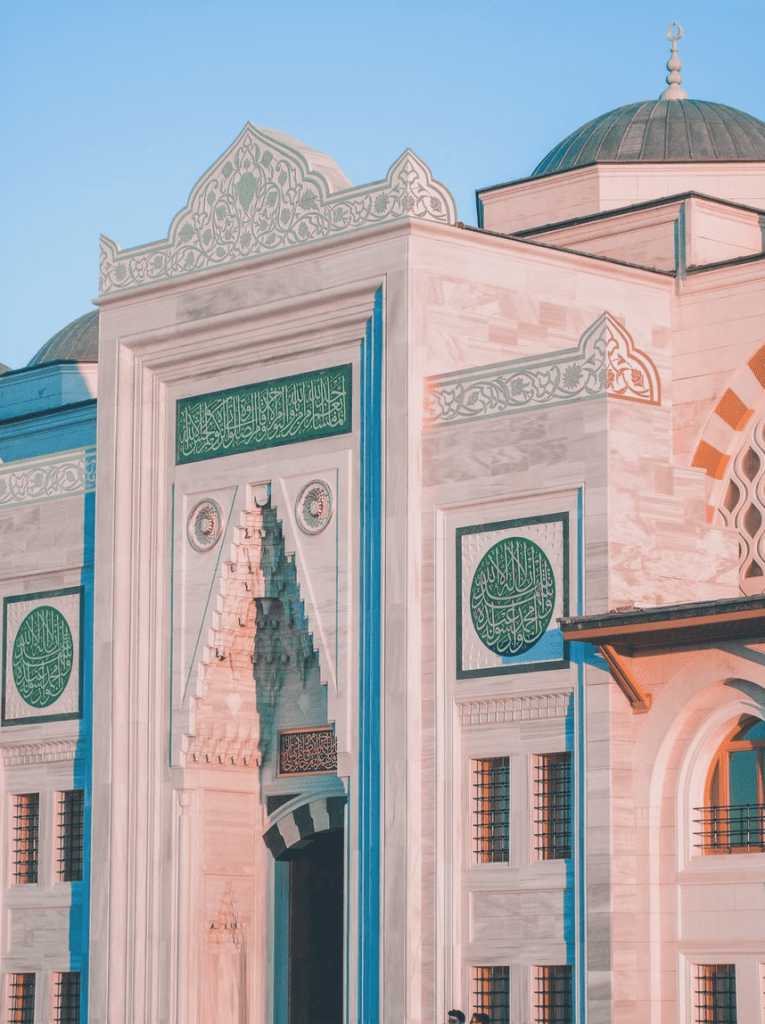 Camlica Mosque
The newly built Camlica Masjid in Uskudar, Istanbul holds the title of the largest Mosque in Turkey. This Mosque not only consists of a prayer room, washing facilities, toilets and a courtyard but also has a separate garden, kid's play area, an open-air rooftop with amazing views, a museum, a library, a separate study area, an art gallery and many more lounging areas.
Address: Ferah, Ferah Yolu Sk. No:87, 34692 Üsküdar/İstanbul, Turkey
Entry: Free
Bosphorus Boat Ride and Cruises
A visit to Istanbul is not complete until you've taken a cruise across the Bosphorus. You can either take a long cruise or a short cruise from one part of Istanbul to another. Whatever the case, make your way to one of the ferry terminals and enjoy the views of the city whilst sipping on some Turkish tea. The views you get from the ferries are just something else!
Where From You can take a ferry from Eminonu Pier to either Uskudar or Kadikoy. You can also get an all-day ferry/tour with entertainment and lunch/dinner near the pier. Just pop over to one of the piers to explore the options.
Price: Tours usually cost around 20-40TL depending on how long you go for and what's included within the price. However, if you're just looking for a simple, short and calm cruise, just take one of the public transport ferries for around 5TL (3TL with an IstanbulKart)
Grand Bazaar
For some retail therapy, head over to the Grand Bazaar – a place which will tempt every bargain hunter. Opening in 1461, the Grand Bazaar is an intersection of histories and cultures and acts as a global crossroad. Being one of the largest covered markets in the world, it has over 3000 shops and 64 covered market streets. The Grand Bazaar also contains a mosque, restaurants, banks, post offices and hammams.
Address: Beyazıt, Kalpakçılar Cd. No:22, 34126 Fatih/İstanbul, Turkey
Entry: Free