Unbeknown to many tourists, the capital of Oman is a hidden gem in the Middle East. Renowned for its easy-going atmosphere, historical sites and friendly locals, Muscat completely contrasts its neighbouring futuristic countries. From traditional bazaars to pristine beaches and architectural wonders to mouthwatering foods, Muscat is fast becoming a hotspot for holidaymakers. What's more, its superb climate in the colder months makes for a brilliant winter holiday destination!
There's great news for those looking to visit. With many sites close by to one another, it's possible to visit Muscat in just under 24 hours! Read on to find out more.
Mutrah Fish Market
Begin early by visiting the bustling fish market where you can witness the local way of life. Here you can watch fishermen with their traditional 'dhow' boats doing what they do best; catching and selling fresh fish.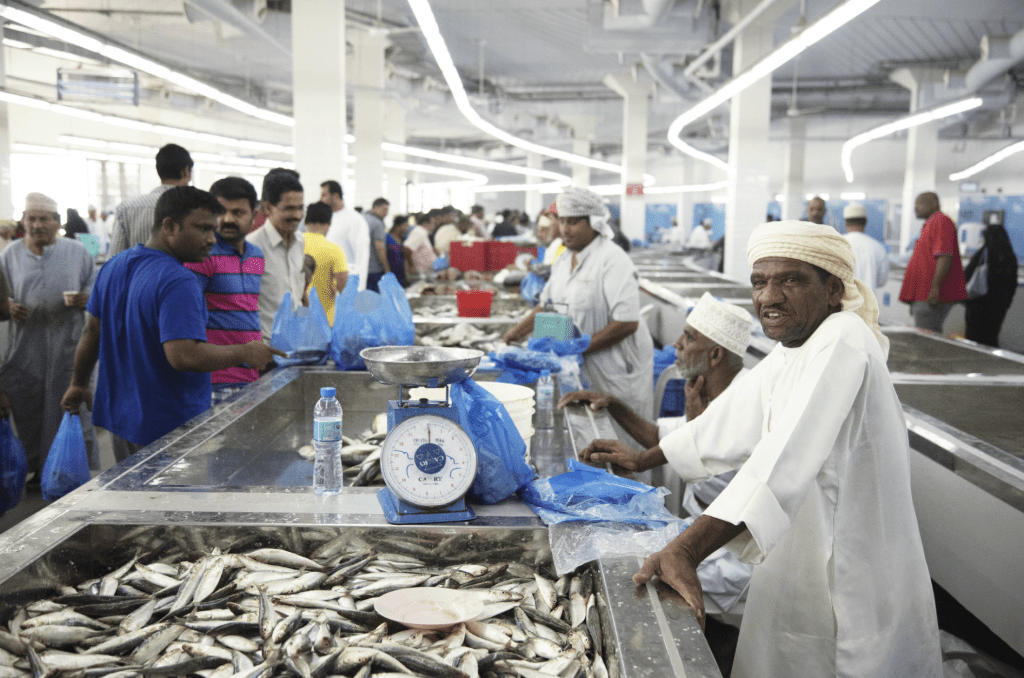 The Mutrah Fish market is a much talked about fish market, as it's a central point for the larger community of Muscat. With its vibrant atmosphere unchanged for many years, the fisherman and traders can be found bartering with tourists and locals. Whilst it can be a smelly and hectic experience, it gets interesting as you start haggling!
Mutrah Souq
Next, head over to Mutrah Souq, which has been claimed as one of the best souqs in Oman. Retaining much of its old-world charm, it transports you back to a simpler time. Wander the maze-like streets whilst you make your way through the many stalls selling spices, clothing and gold! For a unique shopping experience, head over to the many frankincense shops. Oman is known for its frankincense, which is why many make it a point to stop here. Frankincense harvested from Boswellia trees is sold up and down Muscat, so it's worth picking some up whilst in Mutrah Souq. Whatever you do in the souq, remember to go at a gentle pace. Take your time as you make your way around and be sure to haggle with the friendly traders for anything that catches your attention.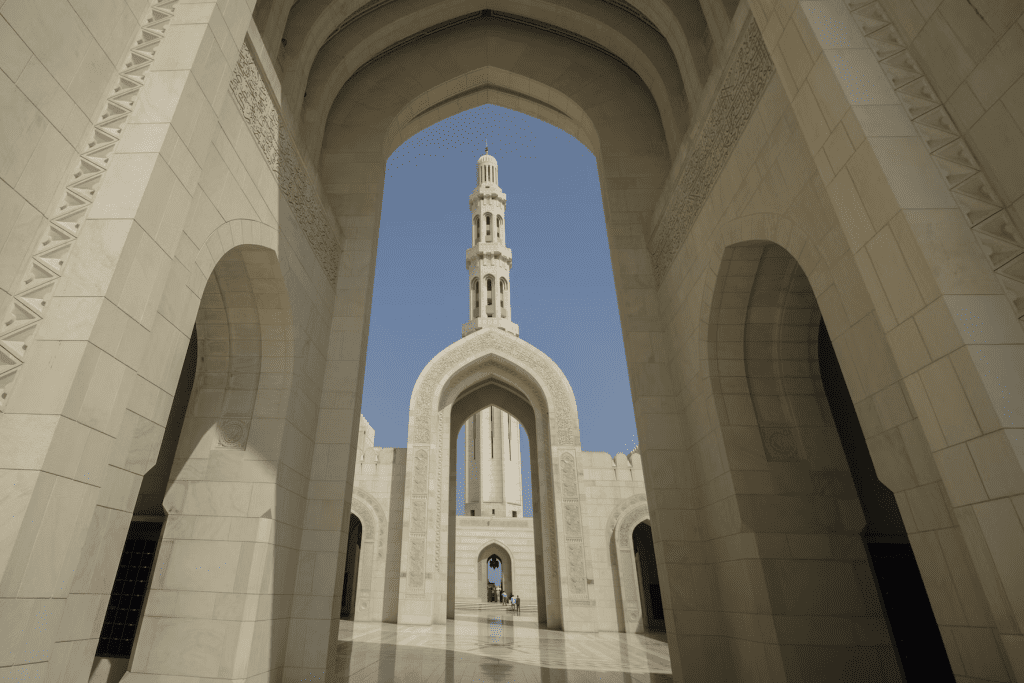 Sultan Qaboos Grand Mosque
Once the sun has passed its peak point, make your way to the majestic Sultan Qaboos Grand Mosque, which is renowned for its fine Islamic architecture. Marvel at the golden dome and the iconic Swarovski crystal chandelier which weighs eight tonnes. As you take each step, take a moment to appreciate the expansive Persian carpet which took four years to weave and is known as the second-largest hand-loomed carpet in the world. Once you've appreciated all that the interior has to offer, stroll through the splendid garden which is a great place to relax and unwind. Open to Muslims and non-Muslims, the Sultan Qaboos Grand Mosque is one of the most popular sites in Muscat.
Lay By the Beach
No visit to Muscat is complete without a visit to one of the white sandy beaches. After all, where else can you witness the awesome transition between the desert and the sea? Once you've satiated your inner curiosity and absorbed the culture of the laidback atmosphere of the city, take your time in appreciating the splendid coastline of Oman. With the clear blue waters of the Arabian Sea, you can either lie by the beach, take a quick swim or take a boat ride with a local fisherman. Just remember to bring sun lotion, a towel and enough water to stay hydrated.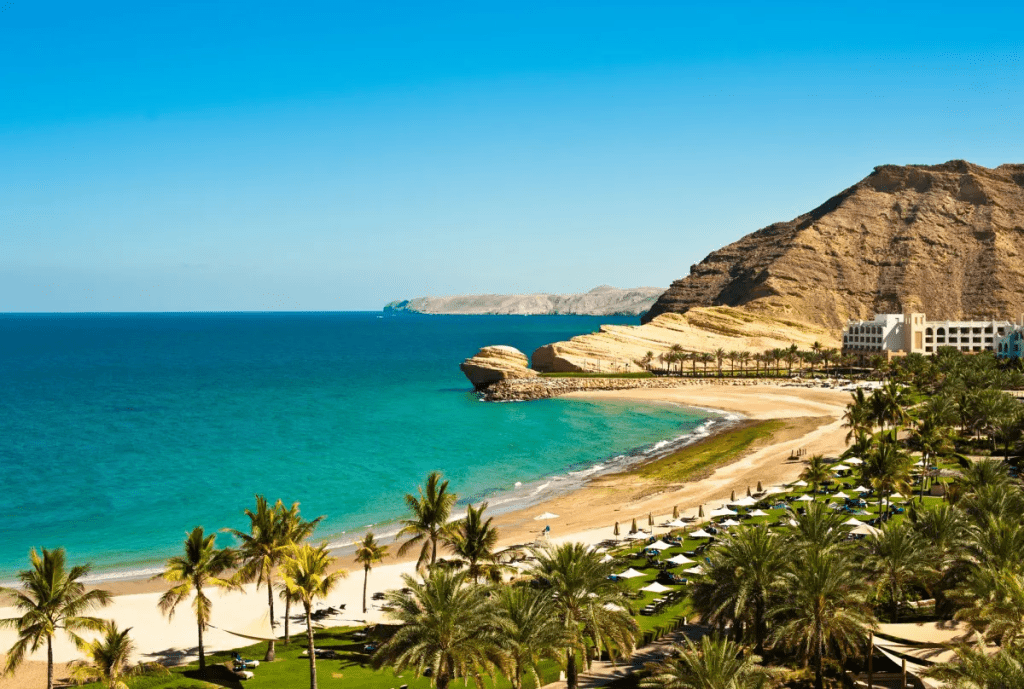 End With a Scrumptious Meal
Whilst Omani food remains a mystery for many, it has been described as 'too good to ignore' by Saveur Magazine. What's more, as Oman is a country that lies along the historic spice routes, it's a great place to sample a transfusion of flavours. Whether it's Indian, Arab or Persian flavours you're interested in, the capital has it all.
To sample some of the best traditional Omani food, head over to Bait al Luban. As Luban means frankincense, diners will be welcomed by the warming scent of local frankincense and wide smiles. Here you can try foods that date back many years such as Thareed Lahm and Makbus Dijaj.
Madrouba is another fine delicacy which consists of chicken and rice porridge. Perfect for those looking for a comforting meal, the soft rice, chicken and blend of spices all come together to offer you a complex yet delightful meal. Be sure to finish off with some Omani Milk Tea or the simple sweetened black tea for a complete experience.
Whether it's Makbous (rice, meat and vegetables), camel curry or Mishkak (skewered grilled meat), visitors will find a range of scrumptious foods in the laidback capital of Oman.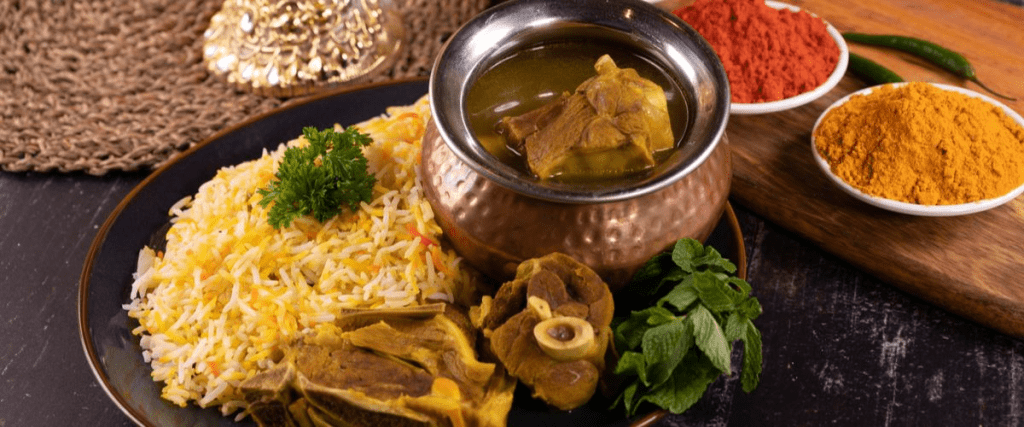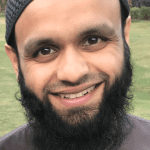 Juber Ahmed is our Digital Editor and travel enthusiast with a keen interest in Islamic history and heritage. He travels with his wife to various places around the world and writes about his experiences.
Juber's favourite Quote...
"The World Is a Book and Those Who Do Not Travel Read Only One Page" [Saint Augustine]