The Süleymaniye Mosque is an Ottoman imperial Mosque located on the Third Hill of Istanbul, Turkey. It is the second largest mosque in the city, and one of the best-known sights of Istanbul.
The Süleymaniye Mosque, built on the order of Sultan Suleyman (Süleyman the Magnificent), "was fortunate to be able to draw on the talents of the architectural genius of Mimar Sinan ".
The construction work began in 1550 and the mosque was finished in 1557. The construction of Imperial Mosques played an important role in the re-population of Istanbul, which had a greatly reduced populace following the Ottoman conquest in 1453.
This "vast religious complex called the Süleymaniye…blended Islamic and Byzantine architectural elements. It combines tall, slender minarets with large domed buildings supported by half domes in the style of the Byzantine church Hagiq Sophia (which the Ottomans converted into the mosque of Aya Sofya)" (481 Traditions and Encounters: Brief Global History).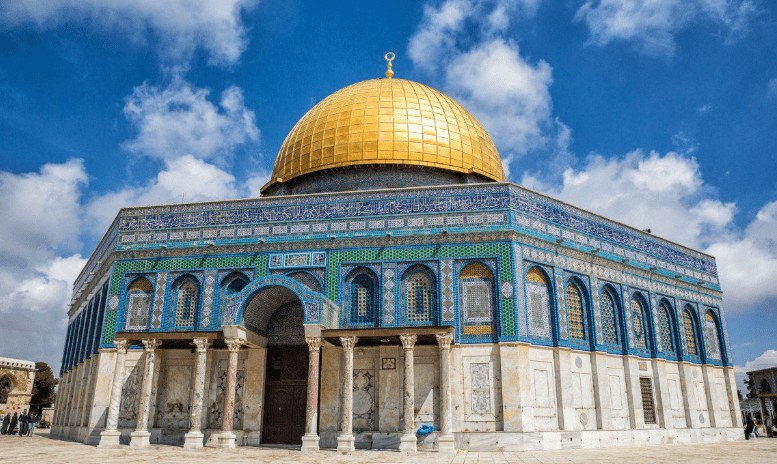 The design of the Süleymaniye also plays on Suleyman's self-conscious representation of himself as a 'second Solomon'. It references the Dome of the Rock, which was built on the site of the Temple of Solomon, as well as Justinian's boast upon the completion of the Hagia Sophia: "Solomon, I have surpassed thee!".
The Süleymaniye, similar in magnificence to the preceding structures, asserts Suleyman's historical importance. The structure is nevertheless smaller in size than its older archetype, the Hagia Sophia.
Image credit – @mehhmettor