What comes to mind when I mention South Africa? Safari Parks? The Apartheid? Maybe even Nelson Mandela? Whilst all these are good thoughts and answers, a part of South African history is too often neglected.
The historical narrative of Muslims and Islam stretches back as far as the late 17th century when Muslims from the Far East were brought over to the Cape Region as exiled prisoners for resisting the Dutch colony. These Muslims were no ordinary Muslims. The early Muslims that arrived in the Cape region of South Africa were not only noblemen but they were also considered extremely knowledgable, with many of them hailing from a royal lineage.
But how did Muslims end up in South Africa?
To answer this question, we must rewind time and set ourselves in the time of the Dutch Colony, which operated in the 17th/18th centuries. The Dutch East Indian Company – which was a trading company that was operating in Asia at the time – required a pit stop facility for the many ships that travelled from the north towards Far East Asia via the tip of South Africa. Battling the harsh conditions of the Atlantic Ocean was no easy feat, which meant stopping somewhere in between seemed like a wise idea to refresh and recharge before they continued onto Asia.
In the 17th century, a man named Jan van Riebeeck established such a facility in the Cape Region of South Africa, which is now home to Cape Town – one of the most visited cities in Africa. After completing such a facility, the Dutch realised the potential of the Cape Region and immediately began bringing in slaves and political prisoners to work in the fields from New Guinea, Malaysia, Madagascar, India and Indonesia.
As part of this enslavement of people from these countries, the Dutch also brought in dignitaries, noblemen and scholars from places such as the Tidore Islands and Sumatra in Indonesia. One such man that arrived in the Cape region and changed the narrative of the Islamic history and heritage here, was a man by the name of Shaykh Yusuf al-Makassari.
He initially came here as a political prisoner and arrived in chains with 49 of his followers. These were people of the Quran and individuals who were extremely observant of their religious obligations, which in a way made their enslavement a lot more difficult, but also easy at the same time. On the one hand, they struggled to practise their faith, whilst, on the other hand, their high level of faith and spirituality gave them hope.
Shaykh Yusuf of Makassar was regarded as a very important person, as he was related to one of the Sultans of Indonesia. He was also a Hafidh of the Quran and had studied subjects such as Hadith, Fiqh and Tafseer. In 1694, he arrived in the Cape region, and thanks to him, Islam spread impressively, despite many Muslims being slaves at the time.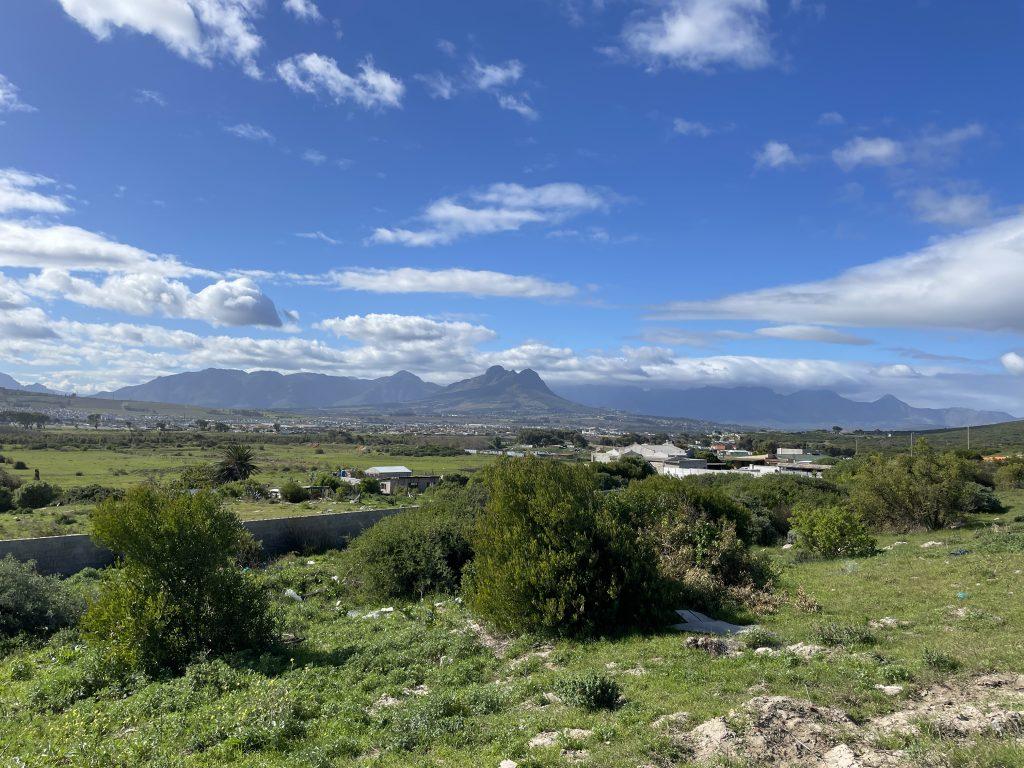 Whilst Shaykh Yusuf and his followers were enslaved, he did not waste any time in propagating Islam to his followers as well as many non-Muslim slaves – known as the original Khoikhoi people – who found refuge in his company. He settled in a small town called Macassar and this is where he would stay for the remaining five years of his life after arriving in the Cape region.
The reason why many of the exiled prisoners to the Cape region were men of nobility and education, was because these were the exact noblemen that resisted the colonisation of the Dutch in the Far East. Instead of passively observing the harshness and difficulty the Dutch put them through, these scholars and royals from Indonesia spoke up against the colonisation, and would often be extremely vocal in their approach.
For this reason, the Dutch decided to send them to a place which was considered not only barren and void of people but also a place that was so far, there would be no thought of them returning. What's crucial to understand here is the fear the Dutch experienced, as there were concerns that the Muslims who were enslaved from Indonesia were far too influential. This is perhaps another reason for exiling them so far from their homes with the Atlantic and Indian Oceans getting in the way!
Shaykh Yusuf was recognised as a very important Islamic personality within South African Muslim Culture and heritage. In fact, some would say he is the father of the Muslims in Cape Town. Though he arrived here at the age of 68 and only lived in the Cape region for another five years, he left behind a legacy of being the founding father of Islam in South Africa.
Developments of Islam and Tuan Guru
By 1780, Islam began developing at a faster rate. Another important figure that came to the Cape region as an exiled political prisoner was a man named Imam Abdullah Qadi Abdussalam, who was also known as Tuan Guru. Tuan Guru arrived here as a slave in 1780 and was a man who changed the course of history here in South Africa.
His background was similar to Shaykh Yusuf's. Tuan Guru hailed from the Tidore Islands in Indonesia and was in fact a prince. Upon his arrival into the Cape region, he was sent to prison on Robben Island for 13 years – the same place Nelson Mandela was imprisoned during the apartheid regime.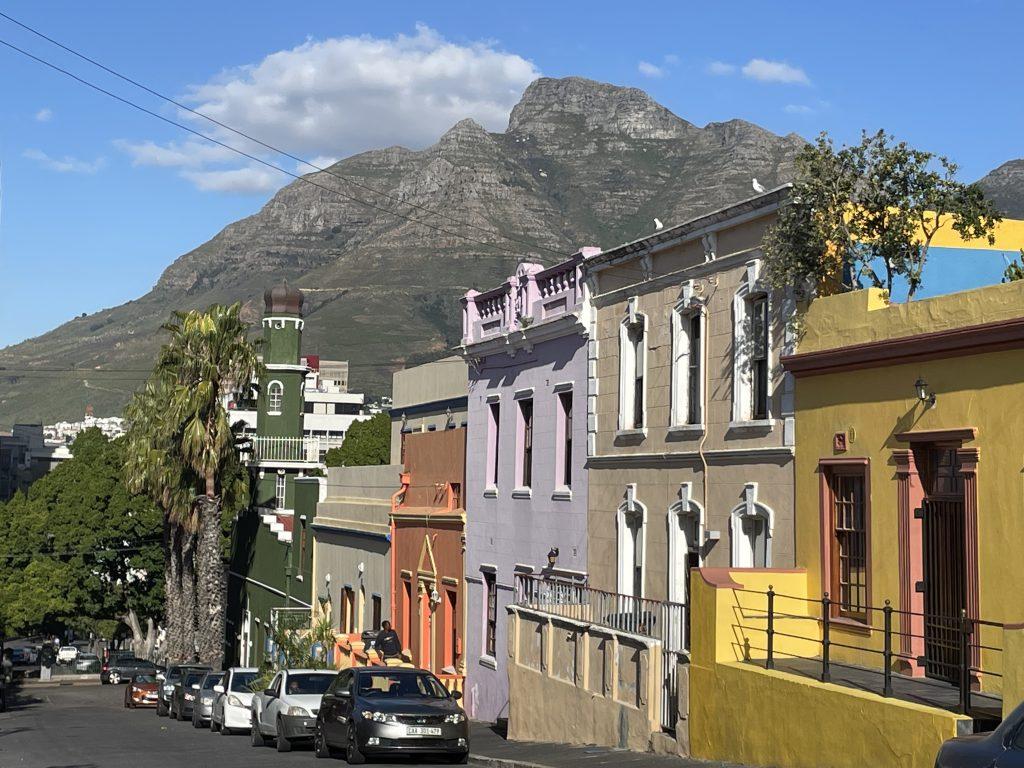 Whilst Tuan Guru was in prison, he wrote the entire Quran by heart, considered one of the first Qurans to be written in South Africa. This Quran is now on display in the Auwal Masjid in Cape Town, which also happens to be the first mosque in South Africa that Tuan Guru established upon his release in 1794. The Auwal Masjid (first masjid) is located in a beautiful area known as Bo-Kaap, which was formerly a Cape Malay Muslim slave neighbourhood, yet today it has become a tourist site, thanks to its many colourful houses.
A History of Struggle and a Beautiful Blend
Muslims have suffered for a long time in South Africa, especially during the early arrival of many exiled prisoners from the Far East. It was during this time that the early Muslims held on to the Quran and prophetic traditions, which became a strong reason for their legacy and the continuity of Islam spreading throughout all of South Africa.
The Bo-Kaap area in Cape Town is a strong reminder of the joy many Muslims experienced after being set free. Before being set free, many of the houses were white with Cape Malay Muslim slaves not being allowed to paint them any other colour. However, after they were freed, they expressed their joy by being creative and painting their houses with a variety of colours.
The Muslims of Cape Region developed a beautiful culture which is a blend of Islamic cultures, indigenous languages, and understanding of the region. Foods have also been blended remarkably well, with Cape Malay food infused with original South African food as well as Indian.
Muslims of the Cape region are always indebted to their founding fathers of Islam in South Africa, and thanks to their efforts, there are now over 150 Masjids in the Cape region alone! It was only through the many hardships these founding fathers endured and the many nights they awakened for Tahajjud and Quran recitation, that Islam was able to spread exponentially and remain firm to this day. The Cape Malay Muslims who were exiled to the Cape region were steadfast in holding onto the beliefs of Islam – that's what made them different.
Main Image Credit: Juber Ahmed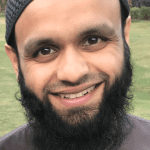 Juber Ahmed is our Digital Editor and travel enthusiast with a keen interest in Islamic history and heritage. He travels with his wife to various places around the world and writes about his experiences.
 
Juber's favourite Quote...
"The World Is a Book and Those Who Do Not Travel Read Only One Page" [Saint Augustine]