For Tony Kitous cooking is more than a food business, it is a passion which is profoundly etched in his mind that takes him back to his childhood, when he observed his mother cooking the best food for him.
It is from such delightful memories that he gained the confidence and passion to become one of the most renowned chefs and entrepreneurs in town. He talks about his latest cookery book: "Feasts from the Middle East", and how he is keen to promote his Middle Eastern heritage and food to the world.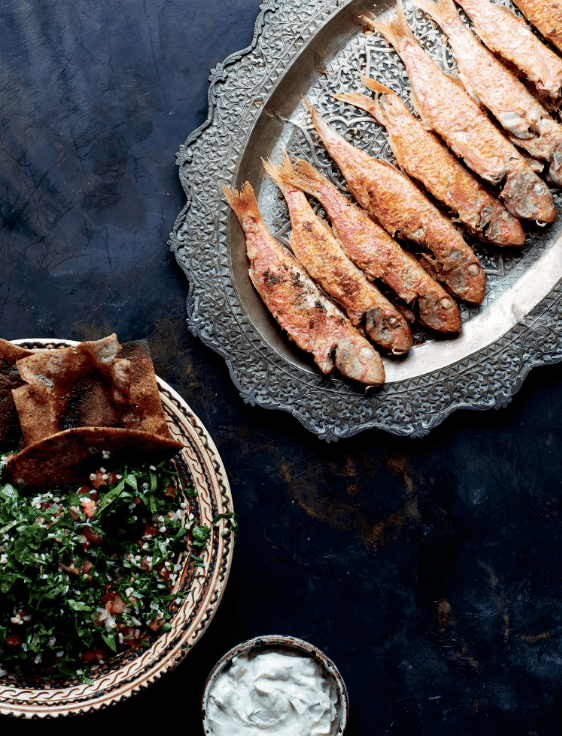 As you walk down the streets of Central London or perhaps end up at the Westfield Mall, or London Gatwick and Heathrow airports, you are going to stumble across some of the restaurants owned by Tony Kitous, who blends the Algerian and Lebanese cultures perfectly. He has worked very hard to make his mark in Middle Eastern gastronomy, both in the U.K and internationally. Some of his famous restaurants include: Levant, Comptoir Libanais, Kenza, Shawa and Yalla Yalla. A true explorer from a very young age, he was encouraged to set up his own chain of restaurants as they kept doing well in such a competitive environment as London. Having written two other cookbooks,"Comptoir Libanais" and "Comptoir Libanais Express", Tony has launched his third book "Feasts from the Middle East".
When you ask him what inspired him to write his third cookbook he explains: "The inspiration was from my childhood and the food that my mum prepared every day for my siblings and me.
I also wanted to include the amazing recipes from my travels around the Middle East and Africa. I want to make Lebanese and Middle Eastern food as popular as Italian food."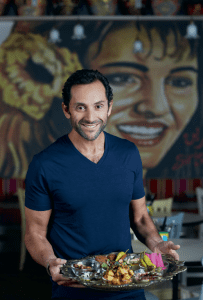 Most of the recipes featured in this book are the ones that his mother cooked, the sardine recipe for example, which happens to be his absolute favourite. He has also included some recipes from his mother's friend. The uniqueness of this book is pretty much embedded in it being portrayed as a" celebration of the Middle Eastern food and the generous culture". In a way Tony puts his heart and soul into introducing the tastes and flavours of the Middle East into homes in the U.K, simultaneously helping them to understand how easy and delicious such food is. His dedication towards food stuns one, as he points out: "I love food and enjoy eating and preparing it, as such I do not have a particular style, every time I prepare something I ensure that it is simple and healthy."
He believes that working hard and determination are the key elements in operating a successful restaurant and emphasises, "You have to love what you do". Even though there are a variety of signature dishes, Tony enjoys cooking, however it is his aubergine and pomegranate salad, which remains the top-most favourite since it is fresh and delicious.
One would not have to try too hard to guess who his favourite chef is, it is obvious, his mother. He explains his admiration for his mother developed as he watched her create all kinds of mouth-watering dishes: "She would cook everyday for me and my six siblings and always manage to prepare the most amazing flavoursome dishes.
Summing up, his cookbook in four words or phrases, Tony wisely chooses: "fresh, healthy, easy to make and perfect for everyday cooking".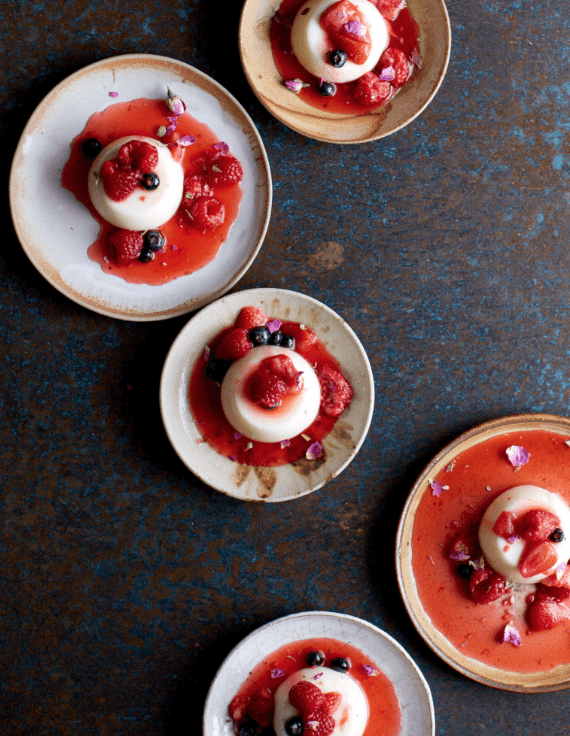 With such a positive spirit and endless dedication to exploring and presenting healthy and simple dishes from the Middle East and North African region, Tony is indeed the true purveyor and ambassador of Middle Eastern food.
The book can be purchased at the following:
The book is available in all major bookstores all over the UK, on Amazon.com and in all the Comptoir Libanais restaurants.
By Rabi'ah M.