After 29 wins and no losses, the former professional mixed martial artist Khabib Nurmagomedov has officially retired from MMA. 
The former UFC lightweight champion made an announcement about his decision last week on his Instagram, in which he said, "the year certainly turned out to be very busy and successful. Take care of yourself, brothers. I hope my decision is only for the best, a big hug to you all."
Nurmagomedov retired from fighting in 2021, but his announcement about retiring entirely from MMA shocked his many fans, including his colleagues. 
The decision is a sensible one as the UFC lightweight champion usually spends a lot of time travelling around the world, coaching his group of athletes. Father to three children, he hopes that this retirement will give him a chance to focus on what matters the most – family.
MMA reporter, Igor Lazorin mentioned in an Instagram post, "Khabib leaving MMA with the ends. He retired coach career. He did, in fact, the most important thing – during the transition period, he replaced his father at the head of the team. Islam Makhachev and Usman Nurmagomedov became champions. This is a good quality result. Now it's time to move on."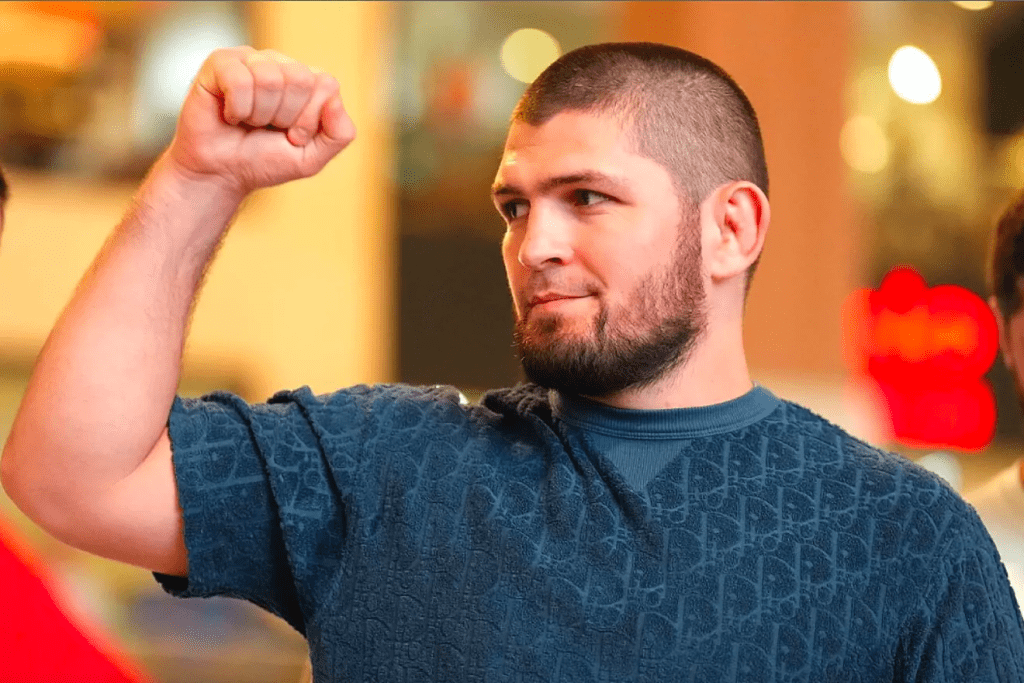 The news was confirmed by the coach at the American Kickboxing Academy, Javier Mendez who coached and trained with Nurmagomedov.
"He just doesn't want to miss being a father," Mendez told Yahoo Sports. "He talked to me about three weeks ago and told me of his plan and said he planned to talk to the team and inform them of his decision. He's doing this for the right reasons. He's a family man and he simply wants to spend more time with his family."
"It was never inside my heart"
Whilst Nurmagomedov shook the world with his undefeated record, he knew that it wasn't a lifelong endeavour to keep on fighting. In 2022, he spoke to The Muslim Money Guys in a podcast interview, in which he made it clear that his career was not something he fell in love with.
"Because all my life, it was on my hands, not inside my heart. It was never inside my heart. Of course, I like it, you have to love what you're doing. I was a very big fan of sports because my goal was to become the best, to become the champion like everybody has to do. But, when I'm finished, I'm finished."
Will Khabib be in Islam Makhachev's corner?
The question remains as to whether Nurmagomedov will continue coaching Islam Makhachev. Will he be with him in his corner when he fights featherweight champion Alexander Volkanovski in Perth on February 11 at UFC 284? Whilst the answer is uncertain, Nurmagomedov has trained Makhachev extremely well and there is no doubt that he will perform well next month. 
Khabib's legacy will be remembered
In his interview with Yahoo Sports, Mendez mentioned the remarkable contributions Khabib made to UFC and MMA. Discussing his retirement plans, he also made mention of Khabib's future being uncertain at this point.  
"Khabib learned so much from his father [Abdulmanap, who died in 2020] and from me and some of the other great coaches he worked with, and his guys have learned so much from him. He instilled the things he learned from his father in the new generation and you can see the impact.
"Is he going to be missed? Absolutely. Will it negatively affect the team? That remains to be seen, but given what a great job he's done coaching his cousins and the others on the team, I think they're ready to move forward and continue his legacy."
Main Image Credit: Carmen Mandato/Getty Images (mmamania.com)