With the sun streaming through the warm red-and-orange-coloured leaves and dancing across the river's surface, at this time of year running water gains a mystical quality.
One of the best things about the River Wharfe in Yorkshire is that it runs through the grounds of the striking Bolton Abbey. Your surrounded by history, tranquility and quiet. The River Wharfe, Yorkshire is a great place to travel.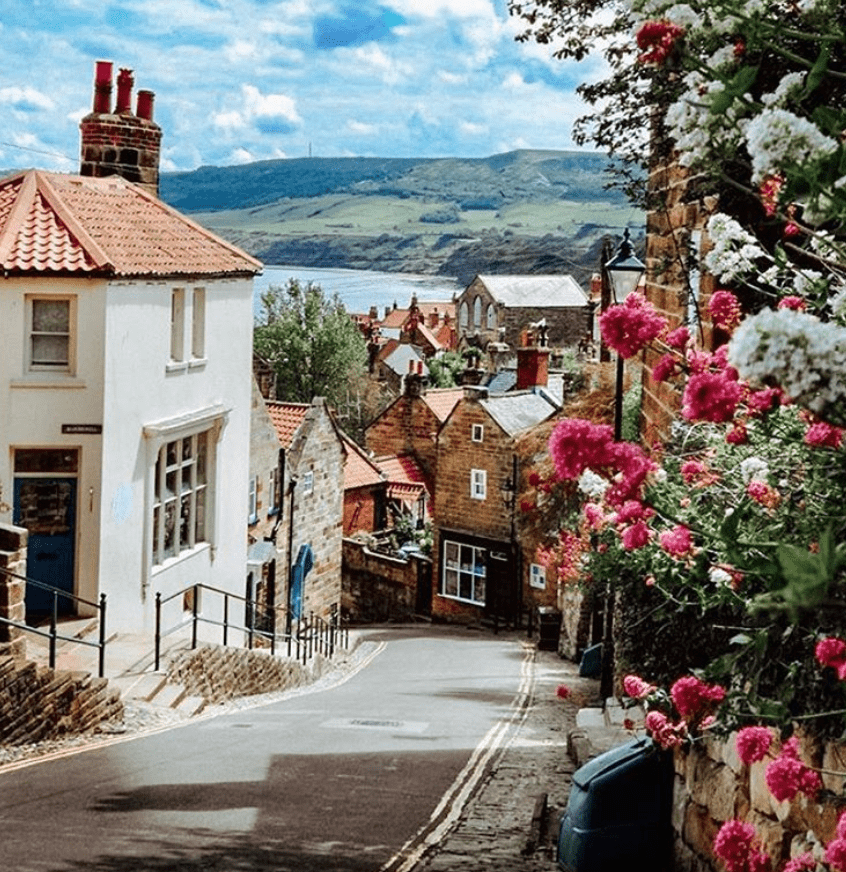 Keswick, Lake District
Nestled within the craggy mountains of The Lake District is the bustling market town of Keswick. The town offers many traditional restaurants and quirky shops to spend your time shopping, while still retaining its quaint, traditional feel.
Running adjacent to Keswick is Derwentwater, one of the region's stunning lakes. Dotted along the lake are piers for Derwentwater's 'launches': boats that ferry passengers up and down the lake.
A great viewpoint to see Derwentwater from is Friar's Crag. It is incredibly easy to access, just a short walk from Keswick, and provides stunning views across Derwentwater. There's great walking territory at nearby Buttermere, Haystacks and, for more adventurous explorers, a climb to the top of Cat Bells.
Glenfinnan Viaduct
The Glenfinnan Viaduct was constructed in 1897 and is situated in a spectacular part of the Scottish Highlands. Most famous for its appearance in the Harry Potter films, the viaduct is part of a train line running from Fort William to Mallaig. As the leaves begin to turn, the glorious landscape of Glenfinnan glows with soft oranges and rusty reds. The rich colours of the landscape are intensified and brilliantly contrasted with the cool hues of Loch Shiel: a landscape that can be enjoyed with the background noise of the steam train as it glides across the viaduct and through the valley.
Batsford Arboretum, Gloucestershire
This arboretum's collection of maples and cherries offers an annual blaze of autumn colour. Home to one of the largest private collections of trees and shrubs in the country, the 56-acre arboretum is a treat not to be missed from mid October to mid November when the trees put on a show-stopping display of reds, golds and yellows.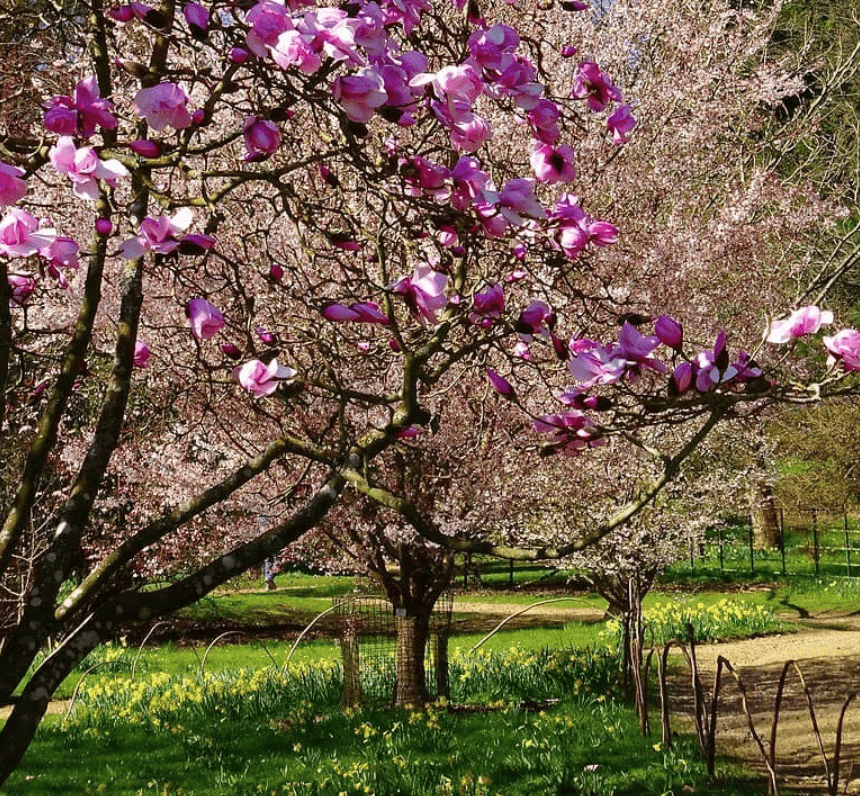 Batsford is an unusual arboretum as it is planted on a hillside which gives spectacular views across the tree canopy to the Evenlode Valley and Cotswolds beyond. Visitors can enjoy making their way around the site's winding paths past ornamental bridges, statues and structures that are dotted among the trees, just waiting to be discovered.