Finding Fatimah is a British romantic comedy written and directed by Oz Arshad in his directorial debut. Out on the 21st April, the film is about a man who struggles to find love in the British Asian community due to the stigma of his divorce several years prior.
We caught up with the beautiful and very talented Asmara Gabrielle before the release of the movie.
What was is like working with Director Oz Arshad?
Asmara: I have really enjoyed working with Oz. We get on really well and have built up a great understanding. In many ways, we are very similar, although I'm definitely much (much) funnier than him (but I don't think we should hold that against him). Jokes aside (even though I wasn't joking) he has great human qualities, which meant he brought a lot of likeminded people on set – it created a really good atmosphere. It's crazy how this small movie we started out on has got to the stage it has – and he has been central to driving that. He's a hard worker and a joy to work with.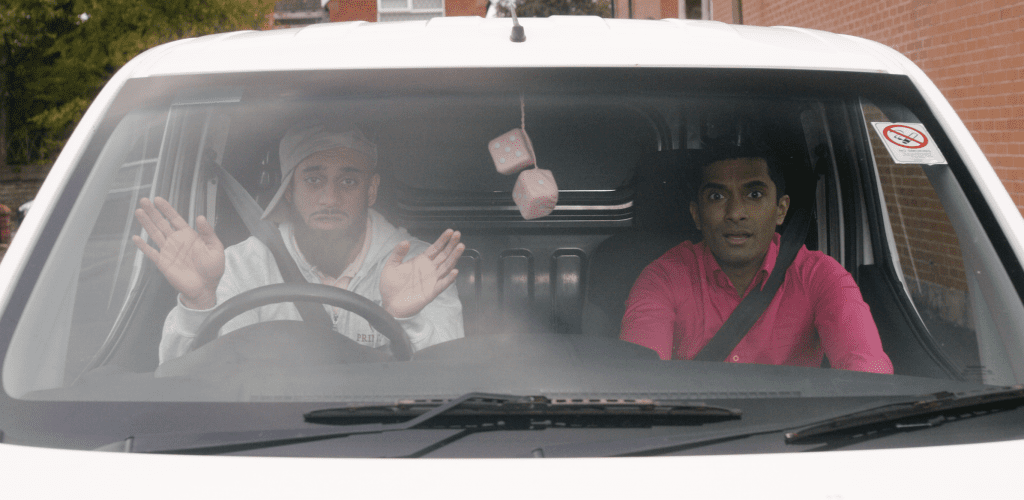 What was it like working with you Co'stars?
Asmara: It was a lot of fun. Scenes with Guz Khan and Abdullah Afzah were especially fun but difficult, as I couldn't keep a straight face! There's a lot of talk in the industry at the moment about a lack of diversity, so to have so much British Asian talent all in one film is great to see and be part of. On a professional level, it was insightful to see how everyone works up close.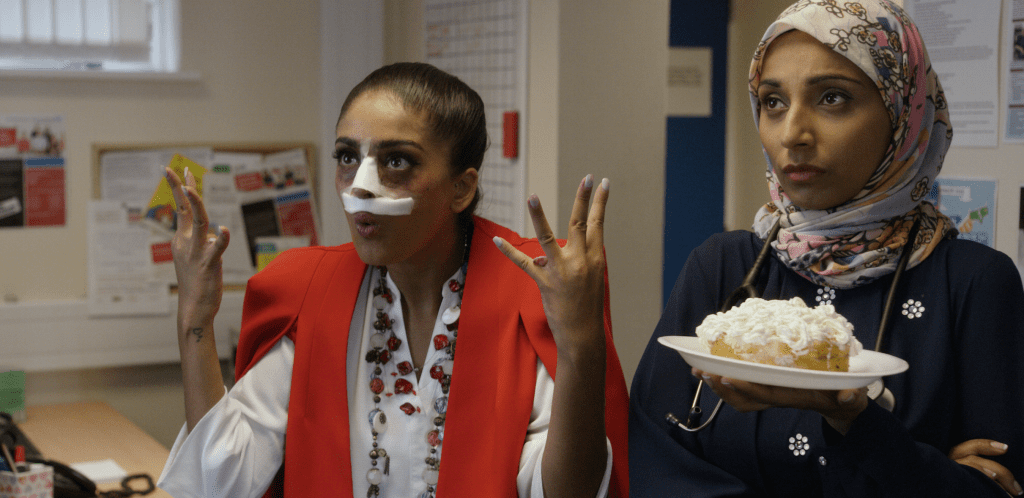 How did you get the main lead role?
Asmara: I was invited to audition around late 2015. Soon after, the producer followed up expressing their interest and then I didn't hear anything – so I had assumed the film had moved on. It wasn't until months later – around spring of 2016 (I think) – that I was pleasantly surprised to hear from my agent who informed me that they would like me for the lead role of Fatimah.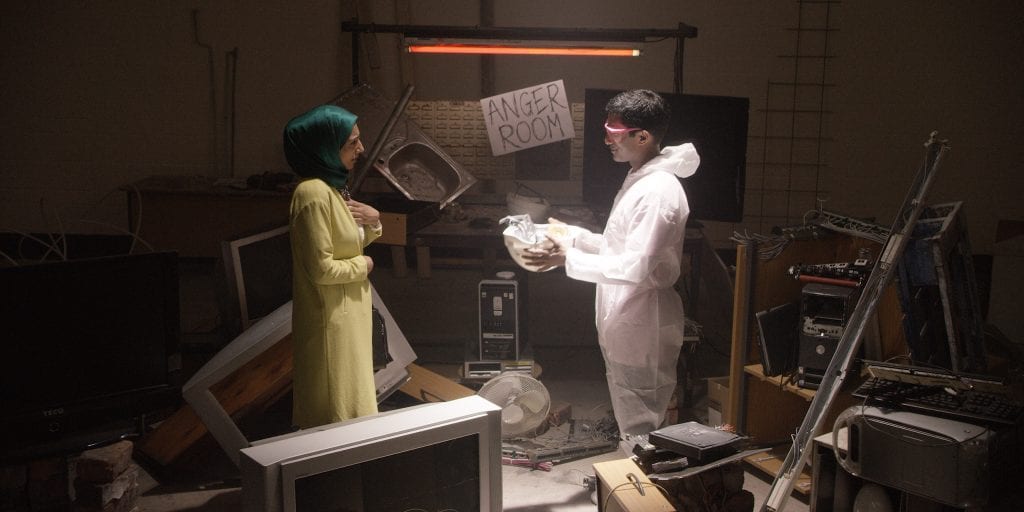 How difficult or easy was it wearing a hijab in the movie?
Asmara: I was hesitant at first, as I didn't have much experience in wearing one – my key objectives were to A not disrespect the hijab and B to not come across unauthentic. It took a little bit of time to get used to at the very beginning, just because manoeuvring was harder than realised and small things that you're not mindful of such as your ears not being exposed, made taking call a bit of a puzzle. But after those minor start-up issues, it became comfortable very quickly – so thankfully I took to it quicker than I envisioned. It was really useful for the acting side too, as once I put the hijab on for filming it was like a physical and mental transformation that helped me transition into Fatimah.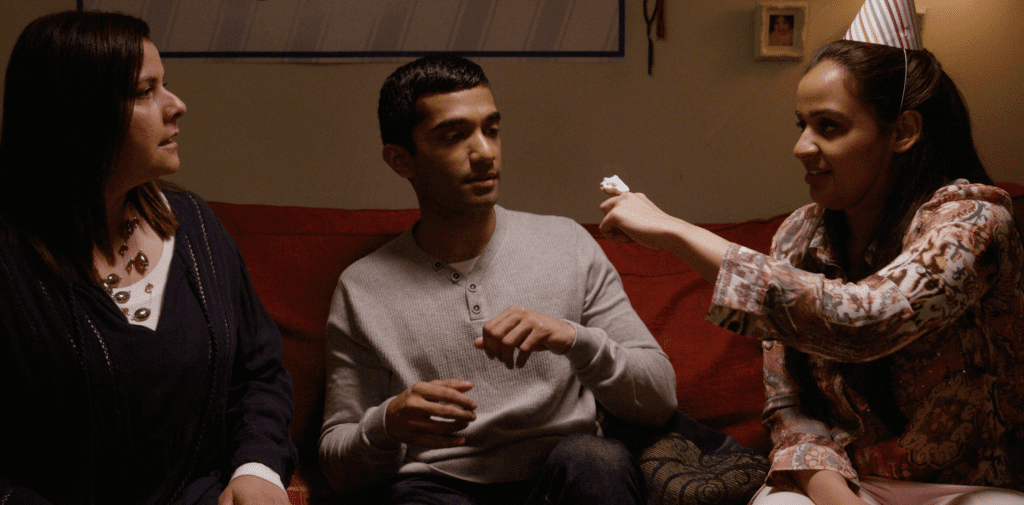 Tell us about Asmara Gabrielle, where did you begin and where do you see yourself in 5 years?
Asmara: So, I studied Film and Television studies – where I was able to indulge in my passion of acting and filmmaking. Drama school wasn't a viable option for me personally – coming from a working class background – so instead, I went into the corporate world working as a Project Manager for various broadcasters, keeping myself in the media field as I worked as a part time actor on small projects that were feasible around my full-time working hours. After missing potential great opportunities, eventually, I decided to make the tough decision of leaving fulltime work. I then built up financial aid for acting, by working as an artist and opening a luxury cake business. This provided me with both the financial aid and flexibility to attend auditions and commit to more acting projects.
In terms of the next 5 years, this movie started just a year ago and has ended up in a place no one expected so who knows over that long a period! The main thing for me is I continue to learn and grow, both as a person and actress, and trust that that will take me to a good place.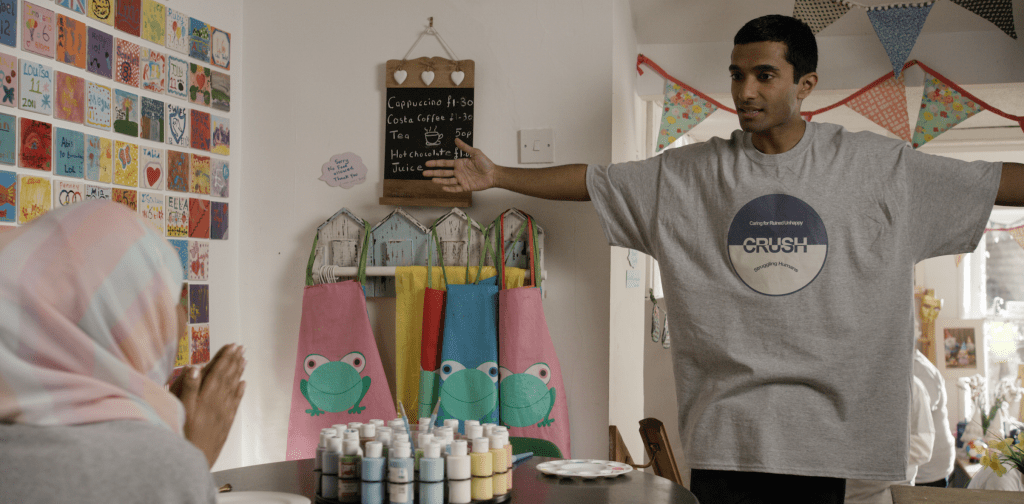 Do you believe the story to be a stereotype or a realistic struggle to find love, in the British Asian community today?
Asmara: I think the writer/director offers a realistic viewpoint of British Asians seeking love in the 21st century – having constructed the story from a place of authenticity. It's a light hearted comedy but it does shine a light on some real issues – whether it's about being divorced, inter-racial relationships, finding someone who matches your own ideals, dealing with the expectations of others and yourself and even just the process of using the internet to find potential partners. I think it's really refreshing because the British Asian community, specifically the Muslim community, is never explored in this way. Whether you're Asian, Muslim or none of the above you will be able to relate to the core of the film – whether that be the struggles, relationships or characters.
What does divorce really mean to you?
Asmara: I think it's important to not judge people on superficial points and how things may appear externally. Someone being divorced for instance actually really shouldn't dictate how people view them, but rather the human qualities and values they possess should. I think within society at large, but in particular the Asian community there is a lot of judgement on others which contributes to unhelpful and negative behaviours as people become unduly concerned with how things may be perceived rather than the actual reality of situations.
What was your favourite part of the movie?
Asmara: Ooh that's a difficult one! I guess it's when Shahid gifts the Anger Room to Fatimah – that is the sweetest most touching thing. The way it was put together adds to how heart-warming that gesture is. There are several other moments, so don't hold me to it, as its likely to change again and again!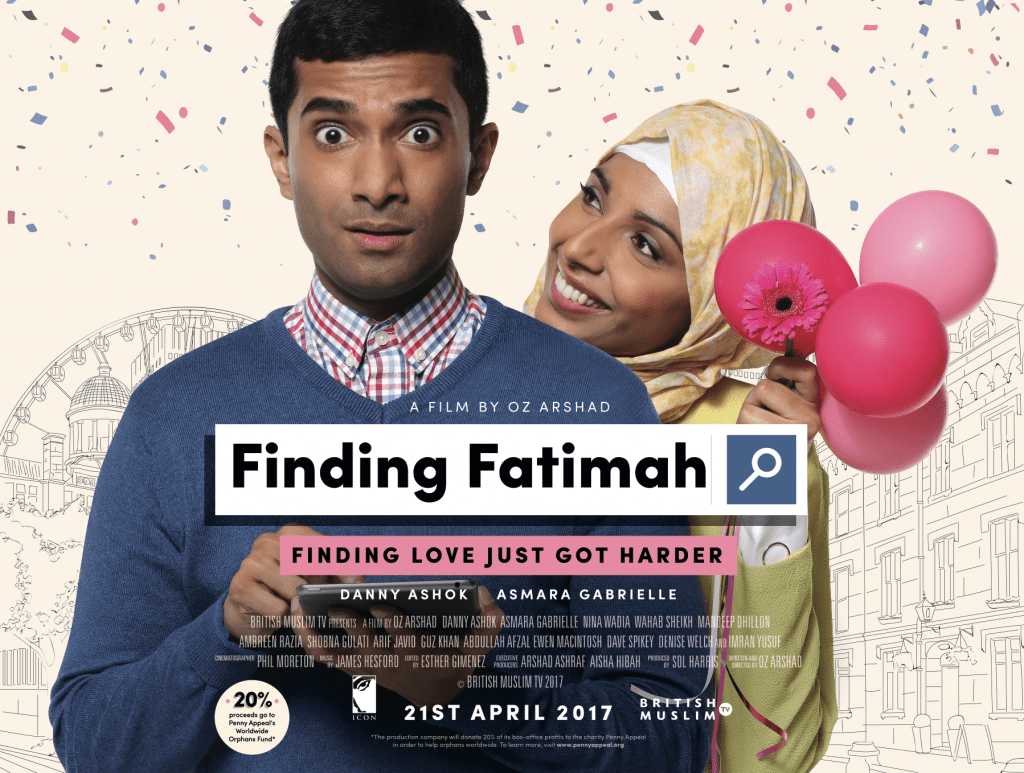 Please share a funny moment you experienced whilst shooting on set in Manchester, Yorkshire or London?
Asmara: Well Guz Khan and Abdullah Afzah were killing me with laughter in each every scene I had with them. If you think they're funny from afar, imagine trying to maintain being the serious, angry one against them pulling their great comedy faces.
Filming in Manchester on Wilmslow Road was full of a lot of eccentric characters. I remember one individual, who became completely spellbound by the camera and just stood frozen staring into the lens, it was like he was hypnotised. Luckily, we were in the middle of setting up or he definitely would have stolen the scene!
What production can we see you in next?
Asmara: As an actor, you never know so your guess is as good as mine! Hopefully I get a chance to work on some new and interesting opportunities. I am also a writer and been lucky enough to be part of the BBC Comedy Writersroom for a comedy pilot I wrote. Alongside that, I am working on other material including a drama play.