Promotional Feature
1 – Bostan Burner – RaniaUK
We received the new RaniaUK burner, which is innovative, modern, stylish and a safe approach to incense, bakhoor and oud burning.
We were pleasantly surprised. It does the job,  its quick and easy to use & super easy to clean after use.
Our burner came with a few incense samples such as Frankincense Resin, Mamoul Zahra and some Myrrh Resin – all smelt wonderful. We had some Bakhoor of our own which we also tried and tested.
At first it looked like a very small burner – hand size, but once turned on, this small burner shows its power in making your home, room or office smell fragrant instantly.
All you have to do is press down the ignition button twice – to allow the gas to heat the burner, then turn the burner around to make sure a red light appear's. The red light means its hot hot and ready for you to add your incense. Add your incense through the small hole seen at the top of the burner and  ENJOY! That's it – Easy!
Once you have finished using it, safely pop up the ignite button to turn it off.
It's quick to heat up and the aroma can be smelt in the area for a long  time. We were surprised it didn't need any coal to heat the Oud, therefore it's a great child friendly product.
We highly recommend using it at home and in the office like we do.
As this product is a gas burner, once the gas has finished, you need to fill it up with gas again. You can buy a gas can from any major convenient stores and re-fill the burner with gas  – this product does not come with a gas re-fill.
It's very quick to add the gas into the burner, its easy and there's no mess.
Buy your Rania UK burner today www.raniauk.com
RECOMMENDATION – 5/5
2 – BURNER AL QUSR
This finely carved incense burner is ideal for charcoal, resin, scented wood and incense. Light your scent and enjoy your home perfume.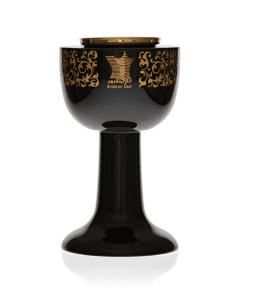 As this burner takes coal, once the coal is fully heated you need to add some tin foil to add the Scented Wood or Resin on top – once alight, it's incredibly quick to burn. The smoke is instant due to the heat from the coal and therefore the room quickly fills up with fragrance.
The coal burners are a lot quicker in doing the job but the electric ones are much safer as these ones do need an eye on them
Buy it from Arabian Oud www.arabianoud.co.uk
RECOMMENDATION – 4/5
3 – Arabic Incense Burner – Gold (Large)
This Bakhoor burner / Arabic Incense Burner is great for burning arabic incense, incense resin, powder, bukhoor, wood chip.
It's made from ceramic material, so it won't be hot to touch. Comes with an aluminium tray for any mess.
Method of burning Bakhoor: Take a piece of coal and heat it until its full heated. Wait for 2 minutes, then sprinkle a small amount of Bakhoor incense on top of the hot coal. Place the coal under the hood at the top and enjoy the beautiful fragrance that fills the room through the small holes at the top.
Our advice, please be careful around children as coal gets extremely hot and two of our three recommended burners use coal.
RECOMMENDATION – 4/5
By Maz Ali