Cape Town is a melting pot of different cultures and scenery and is beautifully overlooked by the dramatic Table Mountain. For budget travellers, visiting Cape Town may be daunting with its expensive price tags and luxury accommodation. But the reality is that navigating Cape Town need not be difficult if you're on a limited budget. Whilst the city boasts many fine dining and expensive tourist attractions, there's a lot on offer for those looking to keep their spending to a minimum. 
The Best Free Activity in Cape Town: Walk on Table Mountain
Yes, that's right! Make no mistake, the Table Mountain of Cape Town is one of the best free attractions in the city, and for good reason. With various levels on your way up, you could choose to stick around at the bottom or explore the summit. Hiking up Lion's Head is entirely free and the only you'll be charged is if you walk up from Kirstenbosch to enter the Botanical Garden. If you're in Cape Town, why not ascend Table Mountain and capture some breathtaking views of the entire city?
Visit a Food Market
Visiting a food market can be as expensive or as cheap as you make it. For those of you wanting to simply stroll around the absorb local culture, visiting a market is the perfect leisurely activity. With many great options such as Mojo Market, Bay Harbour Market and Oranjezicht City Farm Market, visitors can spend the day walking, eating and relaxing. 
Relax By The Beach
As Cape Town is located on a peninsula, it is naturally surrounded by pristine sandy beaches. What's more, the imposing Table Mountain looking over the beach only adds to the dramatic and scenic experience. Make your way to Mouille Point Beach which is near the city centre. Here you can take a gentle walk, let the kids loose and enjoy a coffee at one of the cosy cafes. Alternatively, to relax and switch off, visit Long Beach, which is conveniently Cape Town's longest beach. The white-sandy beach is a delight to see and things get more romantic as the sun begins to set.  
Visit The Splendid Green Spaces
If you're looking to get away from the hustle and bustle of the city, make your way to one of Cape Town's picturesque gardens. The Kirstenbosch National Botanical Garden is regarded as one of the city's most splendid botanical gardens and is a must-see for nature lovers. Whether you're looking to relax, take a walk or even have a picnic, you'll be surrounded by panoramic views of mountains and lush greenery. Green Point Urban Park is another top choice for those with kids. With play areas, cycling paths and breathtaking lakes, there's enough space for everyone here.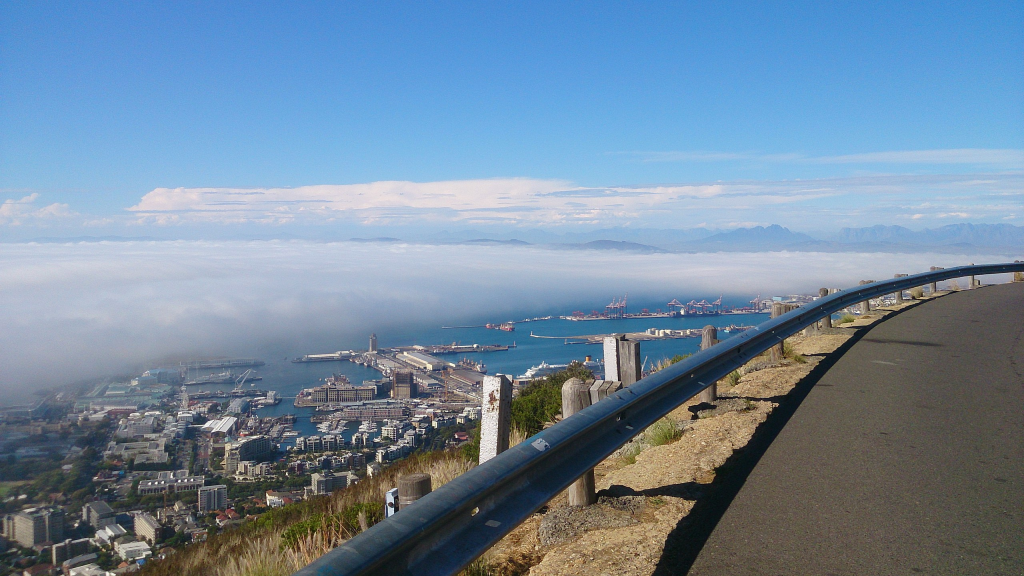 Admire The Sunset From Signal Hill
Whilst there are plenty of options to choose from when it comes to witnessing the remarkable sunset, Signal Hill tops the list. Located near Lion's Head and Table Mountain, Signal Hill is a 35m summit from which you can gaze out at the view of Cape Town and the scenic Atlantic Ocean. If you decide to start early, you can also witness a dramatic sunrise before you head out for some mouthwatering breakfast. With Table Mountain behind you and the sea ahead, this place is a popular choice for many locals and tourists. 
Image Credit: Marlin Clark (Unsplash)