A passionate hobby sewer, Adeena Khatoon's fusion of South Asian and Western clothing designs became a talking point following her participation in The Great British Sewing Bee series on BBC TV.   
With stunning designs including a Frida Kahlo inspired outfit complete with multi layered skirt, Adeena brought a totally new vibe to the Sewing Bee.
"Sewing was never seen as a hobby or a sign of enjoyment when I was growing up but more of a necessity. I love sewing as it allows me to tailor a garment that fits me right, and build confidence and self-esteem because it makes me feel a lot better about myself. I wanted to be on GBSB because my mother found it hard to comprehend people having so much fun with a sewing machine. I had also noticed my nieces and a lot of the younger generation don't really sew. They portray sewing as something done by the older generation. I wanted to challenge mind sets and show that sewing is an art, can be enjoyable and develop their own takes on traditional outfits," explained Adeena. "I applied not really knowing whether I would get through and when I did, I was ecstatic!"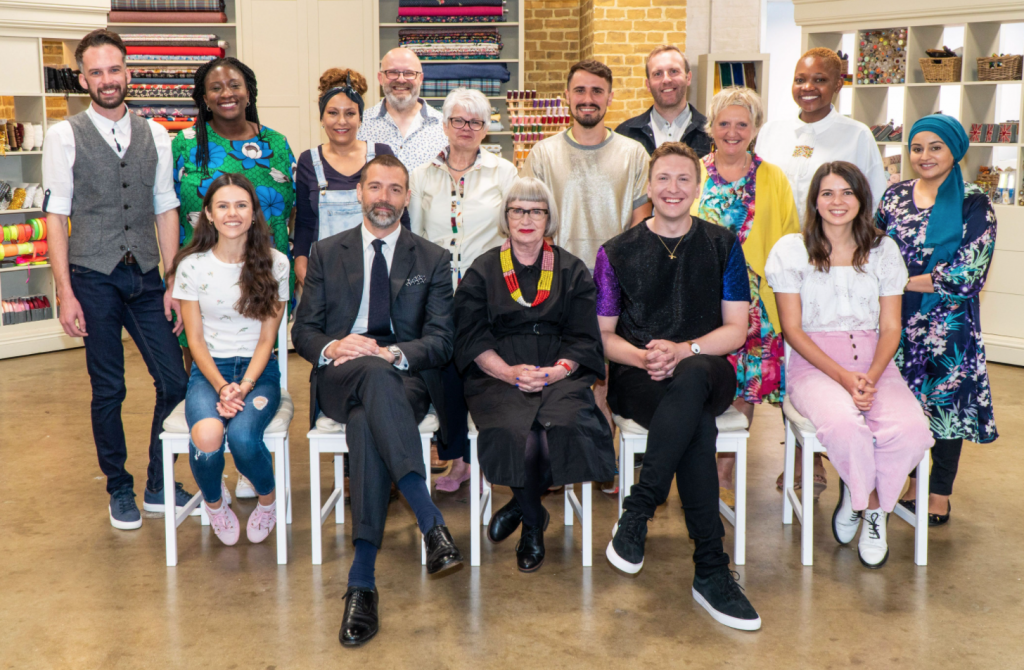 It certainly proved challenging. Adeena works as a University Student Engagement Officer and had to take an extended break in order to participate in filming the 10 week series. Secrecy was paramount – she could not tell anyone what she was doing outside her close family, or talk about her experience until the series was aired! Due to Covid-19, the sewers had to stay in separate accommodation for the entire filming period, and remain within a 'close contact cohort' to minimise any risk.
Now in its seventh series, the Great British Sewing Bee involves twelve of Britain's most talented home sewers competing to win tough creative challenges. Each week, one person has to leave the Bee. Comedian Joe Lycett was the presenter, while Saville Row's Patrick Grant and designer Esme Young were the judges. "Joe was just brilliant. He made you feel more at ease and encouraged you to do your best. He even chanted out some affirmations which always helped. I can still hear him now when I've made a mistake, or I'm stuck," said Adeena.
For the participants the challenges were stressful, as they had to be completed in front of cameras charting their every move and to strict time constraints. Each episode involved a pattern challenge, a transformation challenge and a Made to Measure challenge in which a pattern had to be adapted to the measurements of real life models. All the materials and haberdashery are provided, but choices have to be made quickly as there is little time to lose. There are specific time limits, for example, during the first transformation challenge Adeena had just 90 minutes to turn old T-shirts into a completely new item of clothing. In general the made to measure took between 4.5 and 5.5 hours, and the Pattern challenge between 3 and 4.5 hours. Exact lengths varied according to the episode.
Typical tasks included creating paper bag shorts, a Peaky Blinders style cap, turning men's swimwear into women's evening wear, a child's romper suit and fancy dress. During week 2, Adeena won Garment of the Week challenge for her button down summer dress complete with intricate pin tucks and two-way neckline created to a design she had made herself.  Patrick described it as 'the epitome of grace' while Esme said it was 'a sophisticated design' and during the final judging they commented it was 'ever so chic and really stood out because she had done everything even creating the design and the pattern herself." 
"I was so taken by the feedback I was on cloud nine, and definitely inspiring that I want to do more around the self-drafted design that I created," said Adeena.
Errors such as forgetting armholes in a kaftan style dress, using the wrong thread were quickly picked up by the judges. Some challenges turned out not the way she had expected. Transforming men's swimwear resulted in having to remove panels because the material became too thick for the needle, and adding ribbon as a last thought to create consistency. To Adeena's surprise it came third out of 11 designs, causing her to comment 'it shows you should not give up.' Her utility jacket was another unexpected success. Halfway through the challenge she discovered that she had fitted the zip back to front. With no time to redo it, she decided to make a fashion feature of it and added buttons instead. The judges were impressed, commenting, "it went so badly wrong in the middle of the challenge, you have somehow made something better than it would have been if you had not gone so wrong!"
One of the most dramatic garments was her Frida Kahlo inspired dress. Adeena says, "I loved this challenge. My fabric was inspired by Kahlo's 'roots' painting rather than her colour palette. I used embroidered leaves and flowers backed onto a black net to represent the soil. For me, this painting evoked a sense of identity/belonging – having this connection to my roots which is a prominent part of my culture and family heritage."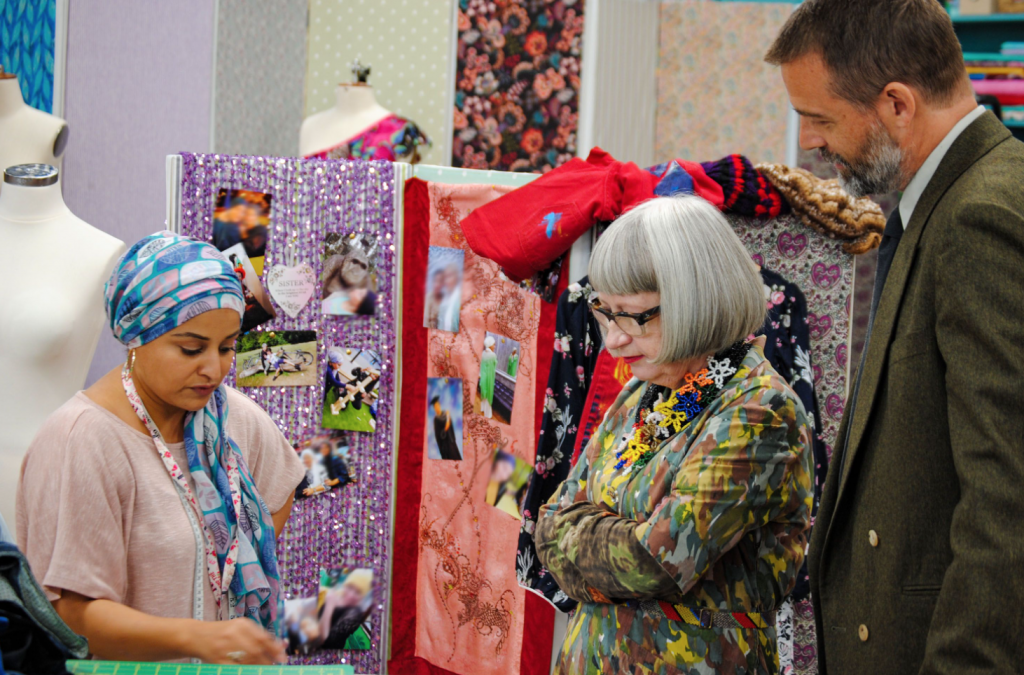 "My South Asian culture influenced the skirt, so I created a 'lengha', an ankle-length skirt embellished with gems and embroidery. This was created using two layers (silk and embroidered net) and panels with an invisible zip and a front opening. To give it more volume, I made an elasticated underskirt with 4 layers of pleated net. All this was pattern drafted and cut onset within the time. To complete the look, I created hoop earrings, weaved with flowers. This again reflects my South Asian background as flowers are usually weaved into the hair or worn as bracelets during special events. That jewellery piece was a 'bit of me' so no Frida there."
"Yes I ran out of time, but I'm damm proud of what I created within the short amount of time I had. This is a WIN in my eyes. I mean, creating a SHOWSTOPPER needs days not hours."
Read the full feature in our Autumn 2021 issue here
By Angela Youngman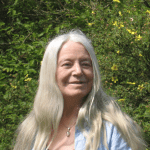 Angela Youngman is a freelance journalist & member of the International Travel Writers Alliance.  She specialises mainly  in travel, tourism, food, culture, leisure, writing for national & international magazines and websites. Angela has written numerous books including walking guides, travel books and garden books.