Words: Huma Baig
Bicester Village is a small township of approximately 160 single-storey luxury boutiques of world-famous brands and is about a 45-minute direct train journey from London's Marylebone station.
These retail outlets offer savings of up to 60 percent on the recommended retail price all year round. With countless coaches arriving every moment and over 1,000 free car parking spaces, the Village serves as a magnet for those looking for a retail therapy fix. 
To match the designer labels running the length and breadth of this outlet shopping centre is an elegant and sophisticated,all-day,grand dining space; Café Wolseley. This fine eatery in Oxfordshire is a café-come restaurant with a take-away patisserie and coffee counter;as well as an adjoining retail shop showcasing a tempting array of shiny Wolseley branded gifts such as, silverware, artisan teas and luxury chocolate truffles.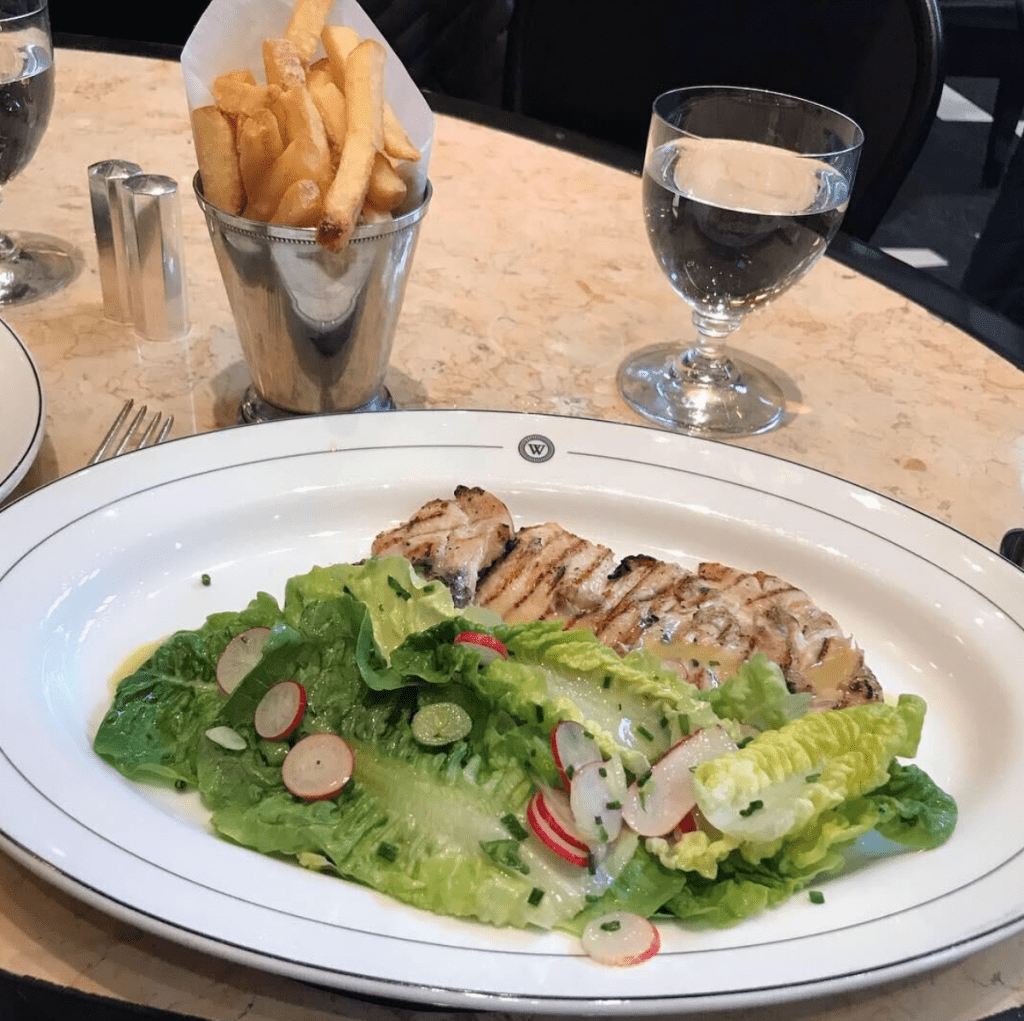 Set up by Chris Corbin and Jeremy King, it follows the sameretro-Euro glamorous interiors and classic cuisine as their iconic flagship restaurants in central London, like; Colbert on Sloane Square,a nd The Ivy near Leicester Square. The double-volume vaulted ceiling, striking black and white chevron floor and a large clock in front of shiny black polished furnishings create a theatrical environment. 
Greeted by impeccably attired waitresses and waiters, it's impossible not to adore the grandeur of Café Wolseley. Serving breakfast from 8.30am, followed by lunch, afternoon tea and dinner, the all-day menu features classic dishes liketartes flambé, a choice of pastas and healthy seasonal salads.
The desserts are traditional and include the likes of yoghurt ice cream with lemon curd and whipped cream and a pistachio tuile. 
Halal chicken is available,as well as vegan and gluten free options. Dinner for two will set you back approximately £100 with a 12% discretionary service charge, but indulging in this piece of luxury, visitors do feel spoilt in this classy restaurant. It is advisory to book a table beforehand as the queues are often quite longatthis popular eatery. 
All in all, the classy Café Wolseley is full of atmosphere and has something for the transitional eaters after a day of shopping, as well as the fine diners looking for something special.