After all, Britain has always been known for its love of the delicious blend. But as we soon discovered, this was no ordinary tea experience. In fact, you are actually locked in! And the tea is definitely unusual with flavours that are certainly innovative.
We were locked in for the evening at Bird & Blend's store in the heart of Norwich, along with around half a dozen other people. Facing us was a row of chairs, smiling staff and an amazing array of teas. A long wall of tea blends beckoned with intriguing names like Cherry Bakewell, Chocolate Digestives, Monkey Chops, Enchanted Narnia, Bedknobs and Broomsticks, Yerba Mate, Sticky Chai, Butter Brew, Tea & Toast, Pan Galactic Gargle Blaster, Violet Cream, Belle's Breakfast, Treacle Sponge along with more conventional ones such as Rooibos, Assam, Builders Breakfast, Lady Lavender and Earl Grey.
Kettles steamed in a corner, with invitations to try free Mocktails and various other drinks. Customers knocked on the door outside wanting to buy tea, only to be told it was a special evening event and the store was closed. There was an air of expectation and curiosity, with everyone present keen to discover the secrets of tea.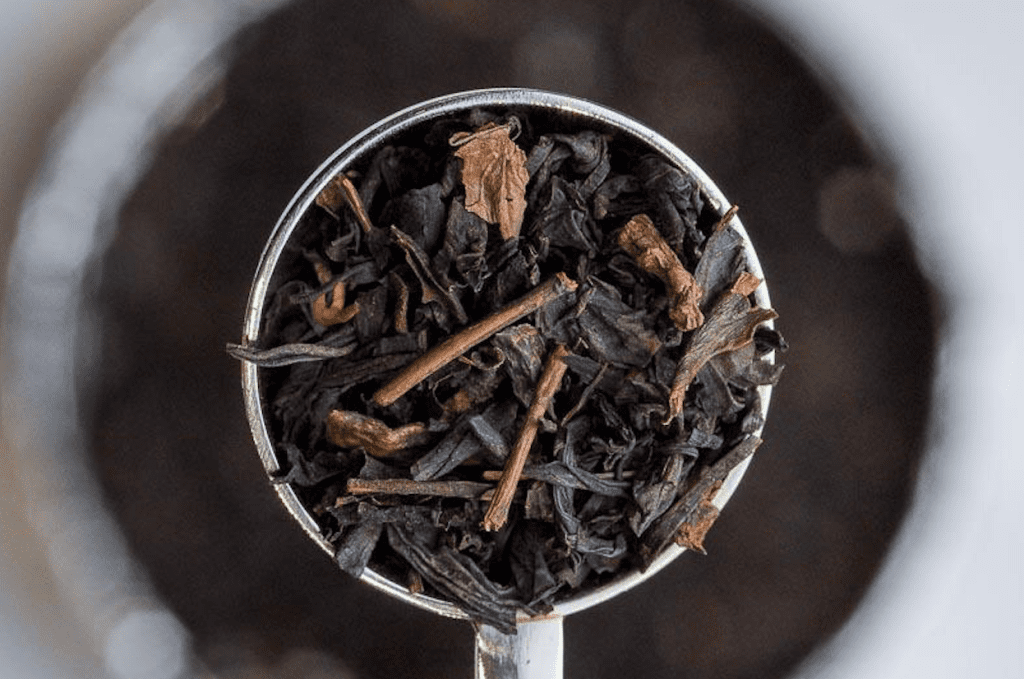 Bird & Blend are a lively, innovative ethical tea company run by Krisi & Mike who met while studying politics at University. A love of tea led them to create this innovative chain, which now has stores reaching from Manchester to Brighton, Cardiff to Norwich. It sets out to be different, blending and creating flavours by mixing ingredients such as herbs, flowers, fruits, chocolate (even cake sprinkles!) with varying types of tea sourced from all over the world. Tea is definitely a passion, not just for the owners but for all the staff. Ask about one of the unusual teas on display, and the tin is promptly taken down, opened and then the aroma is fanned towards you. It is quite simply irresistible! So when I discovered that they held evening workshops and lock in's, we just had to try it.
We were taking part in a seasonal Christmas lock in so naturally many of the teas being tasted had a wintery theme such as Salted Caramel Lebkuchen, Snowball and Cranberry Pie. With hot mocktails (cocktails without the alcohol) steaming in front of us, we discovered it was to be a blind tasting. Our task was to try and identify numbered teas and match them to the described ingredients and names. It was not always easy. Trying to identify tastes like Gingerbread Chai, Fairytale of New York or Peppermint Hot Cocoa is harder than you expect especially when you are trying to identify tea types and aromas. It definitely got everyone chatting and discussing, often to the amusement of the staff who, of course, knew the answers. It is only when everything has been tasted that the answers are revealed, to the accompaniment of groans and cheers depending on whether we guessed right or wrong.