Our new vegan menu makes vegetables the star of the show.
Whether you are a committed carnivore, a fish fanatic or already a devoted vegan, we've got a brand new vegan menu in the Restaurant full of the most delicious picks of green goodness for you to try.
To send you on a quest of experimentation, our chefs have been working hard to bring you a meal so good, you'll forget there's no meat involved. From hash browns with spiced fig rolls and grilled soya bean curd to a bulgur wheat and raisin stuffed pumpkin with cabbage and lemon and pine nut 'mayonnaise', vegan food is about to top your list of foodie favourites.
We have, of course, kept the best for last – all the vegan sweet treats are as indulgent as you'd expect from OXO. Between apple cinnamon cake with hazelnut ice 'cream', warm caramel pear with chocolate sponge and a delicious selection of homemade sorbets, the choice of which to go for is a tough one.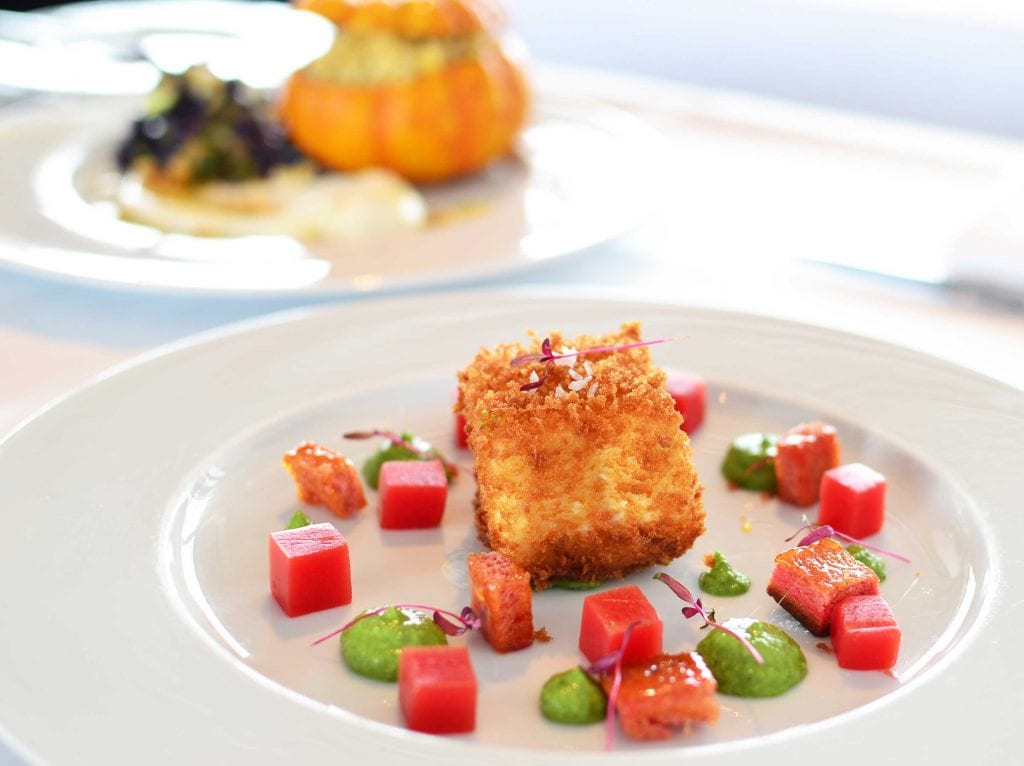 To complete your vegtastic meal, our sommeliers have sourced the finest vegan wines from around the world, including a South African Pinotage red wine, a Spanish Granacha Blanca white wine and an Italian La Biancara.
You can enjoy all three courses for £35 this January.
For more information or to make a reservation, please contact us below.