Travelling in October has its fair share of benefits. From lower temperatures to fewer tourist crowds, October is slowly becoming a popular month of choice for holidaymakers. 
Known as the shoulder season, September and October boast reduced travel fares and accommodation prices. What's more, you'll be glad to know that many tourist sites and trails are left unattended for the large part, leaving you to take it all in!
Take advantage of the autumn season before things get cold and the days get shorter. To help inspire you, we've listed five of the best places you can visit this October.
Madagascar
Ever thought about visiting this large tropical island home to a small population of locals? With temperatures of around 26°C throughout the day and sea temperatures of around 25°C, there really is no better place to visit than Madagascar. Make your way around the island and you'll surely find some of the most diverse species of wildlife and birds. What's more, with calm waters and pristine beaches, it's the perfect excuse to go swimming, snorkelling or simply lay by the beach. 
Jerusalem
Ever wanted to visit Masjid Aqsa but worried it's too hot or perhaps too cold? We recommend October when it's warm but not as warm as it is in July, August, and September. What's more, with the peak summer season over, hotels are less packed and it's quicker to get around. Explore the beauty and significance of the third holiest site in Islam. Walk around the Old City of Jerusalem and immerse yourself in a culture like no other. If you have time, we also recommend taking a day trip to Hebron, Bethlehem and Jericho to learn more about the Islamic history in this part of the world.
Bosnia and Herzegovina
Bosnia and Herzegovina can get extremely hot throughout the summer and extremely cold throughout the winter. This is why we recommend the month of October, as this is when tourist numbers reduce and the weather is more pleasant. You'll also find that it's easier to get around as there are fewer crowds and shorter waiting times to access certain sites. Bosnia is super rich when it comes to Islamic history and heritage as it possesses five centuries of Ottoman history. For a truly remarkable experience, head over to Blagaj, where you'll find the beautiful Sufi monastery. Perched on the edge of the River Buna, the monastery stands with pride with the magnificent cliff rising behind it. Constructed some five hundred years ago, Muslims and non-Muslims flock to this place, with many joining the scheduled dhikr sessions.
Seoul
October is one of the best times to visit Seoul and South Korea as this is when Autumn begins. Yet visitors can enjoy a nice balance of warm during the day and cold during the evenings. With a mix of the warmth of the sun and a gentle breeze, you won't find yourself tired from the heat of the day. With 5,000 years worth of history and culture, South Korea seems to have it all! Make your way to the modern city of Seoul has a spectacular mix of skyscrapers and a shanty town known as Guryong Village. We recommend visiting the Seoul Central Mosque which was the first mosque to be built in the country. Sitting on top of a hill and majestically overlooking the Itaewon district, this mosque stays true to its distinctly Islamic design and architecture which adds a noticeable uniqueness to the district's skyline!
And one last thing, don't forget to try Kimchi and Bibimbap!
Uzbekistan
Ask anyone when you should visit Uzbekistan, and the ultimate answer will always be during the spring or autumn. The summers can be very unpleasant with extremely hot weather, yet once autumn arrives and you're in October, it's nothing but pleasant temperatures. Explore the Silk Road and visit some of the most ancient mosques in the world. We highly recommend paying a visit to the city of Bukhara. Steeped in history, Bukhara was mostly associated with knowledge, learning and scholars. The city can be explored on foot at one's own pace as visitors marvel at some of the oldest and most important monuments in all of Central Asia. The city is replete with mosques, madrassas and a marketplace which is almost the perfect setting to travel back in time.
Main Image Credit: iAko Randrianarivelo [Unsplash]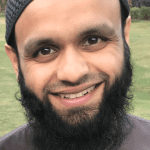 Juber Ahmed is our Digital Editor and travel enthusiast with a keen interest in Islamic history and heritage. He travels with his wife to various places around the world and writes about his experiences.
 
Juber's favourite Quote...
"The World Is a Book and Those Who Do Not Travel Read Only One Page" [Saint Augustine]