Malaysia seems to have it all! From super-modern cities filled with skyscrapers and tranquil beaches to lush rainforests brimming with wildlife and mouthwatering cuisine, Malaysia ticks all the boxes for the perfect getaway!
When it comes to the islands, Malaysia takes things to the next level! With 4600 kilometres of pristine coastline, visitors will find a picturesque setting wherever they go. With swaying palm trees, coral reefs and beautiful sandy beaches, there's always a space for you to relax and unwind. So, if you're looking to dive deep, go snorkelling or simply eat rambutan whilst sitting on the beach, look no further as we list five of the best islands in Malaysia!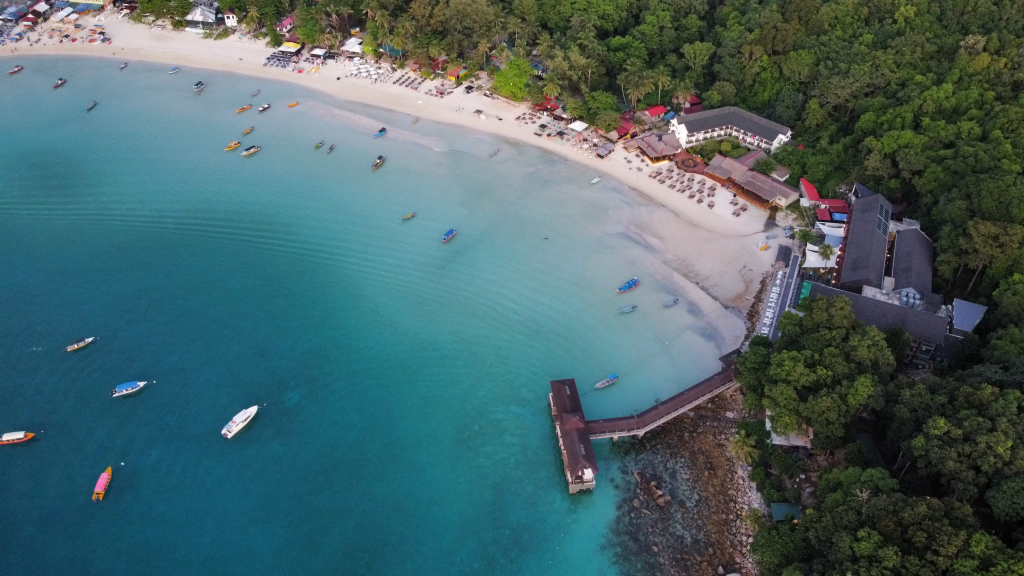 Perhentian Islands
After a short flight from Kuala Lumpur to Kota Bahru, you can jump on a boat and head to the beautiful Perhentian Islands. Located off the north coast of Peninsular Malaysia, the Perhentian Islands are a cluster of seven islands and are known for their wonderful white-sand beaches. What's more, with jungles nearby to the many beaches, visitors can choose to switch it up with a walk along the many hiking trails.
Whilst Perhentian Besar (bigger island) is more for families, Perhentian Kecil (smaller island) is an awesome spot for budget travellers and backpackers. With coconut palms and clear blue waters, the Perhentian Islands offer a well-deserved break from mainland Malaysia.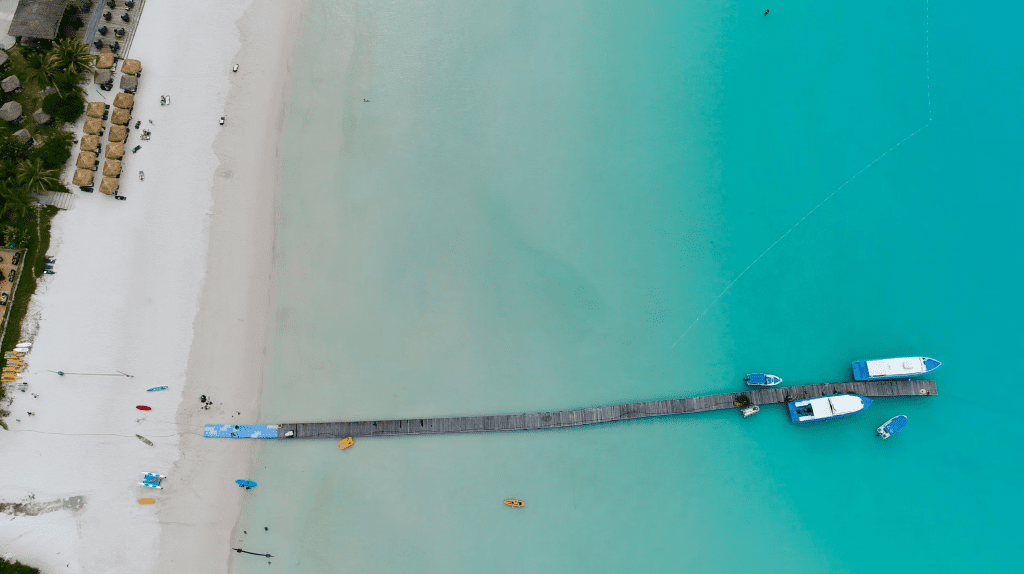 Redang
After an exciting speedboat (or ferry boat!) ride from Merang Jetty, visitors will find themselves on an island that prides itself on its beautiful landscapes and luxury resorts. For diving and snorkelling, Redang offers crystal clear blue waters and coral reefs which are home to jellyfish, baby sharks and Nemo fish.
Redang is also the largest island in Malaysia, which is great as there's more to explore than the smaller islands. There's no public transport on the island, but that does make it rather interesting if you're looking to hike through the jungle paths. If you're looking to explore further afield, consider renting a kayak to discover some awesome diving spots and hidden gems underwater.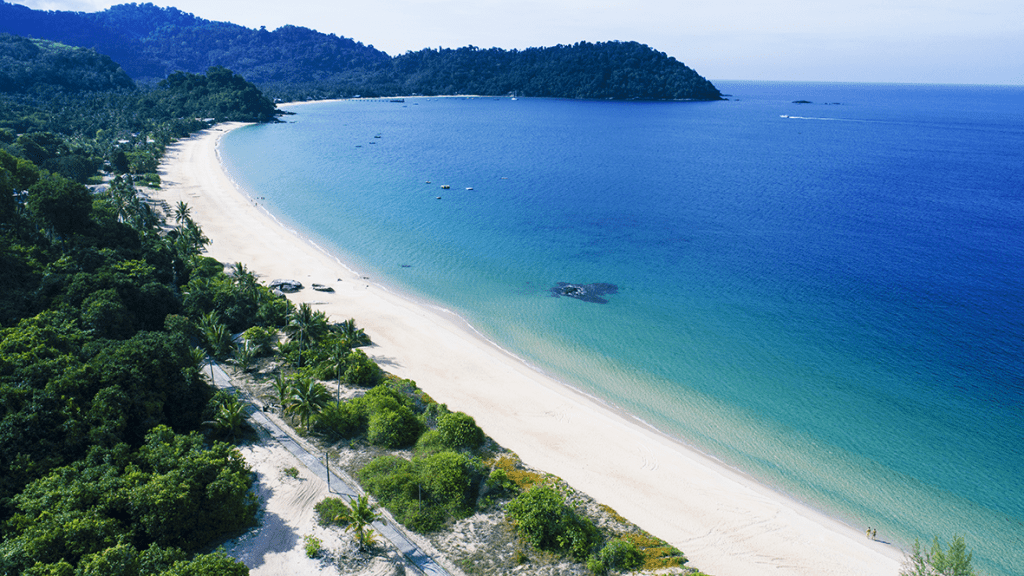 Tioman Island
Located 32 KM from the Malaysian state of Pahang, this idyllic island is one of Malaysia's best-kept secrets. Fifty years ago, Time Magazine declared it to be 'one of the world's most beautiful islands', which is something that locals and visitors still believe to be the case today. After spending time in the cities of Malaysia, Tioman Island provides a jarring contrast with its lush greenery, pristine waters and soft sanded beaches. Most people visiting this island choose to stay in chalets which are owned by the families living there.
If you're looking to sunbathe, head to the Paya Beach. If you're into hiking, head straight to the Asah Waterfall which is nestled within the rainforest of Tioman. When you're hungry, visit the renowned ABCD restaurant for some delicious freshly caught fish as well as crab, prawns and squid. If you prefer, you can also go for the grilled chicken or various other BBQ dishes.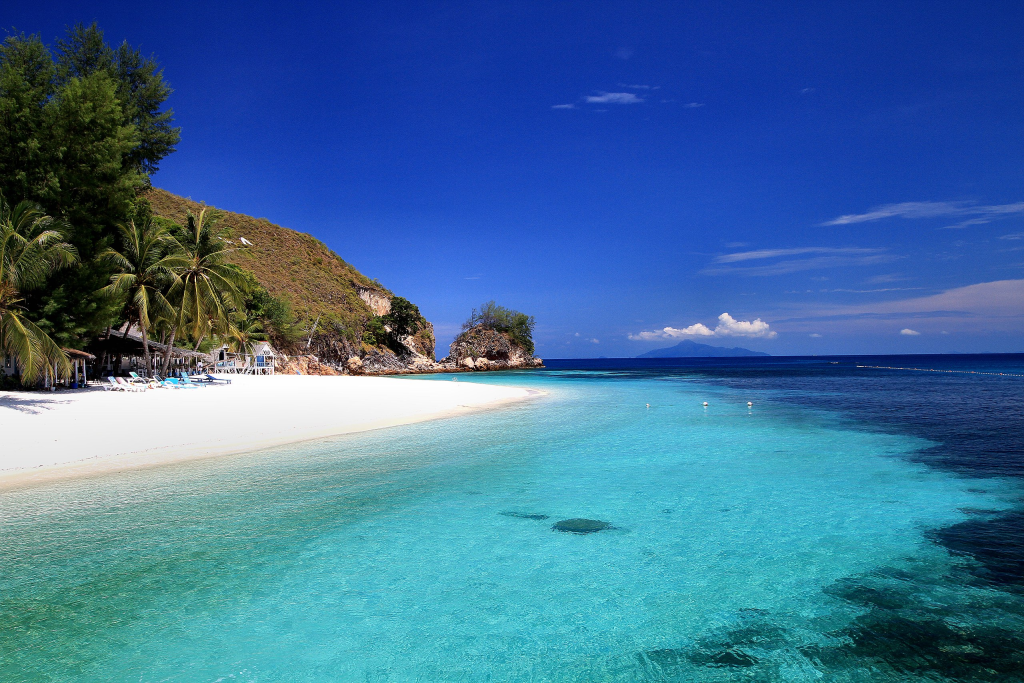 Rawa Island
Escaping the capital is an ideal way of appreciating all that Malaysia has to offer. The coral Rawa Island located in the Mersing district is home to a tropical island environment unparalleled to any you've seen before. Privately owned, the island's resort is home to villas, bungalows and chalets to suit all tastes. What many people don't know is that Rawa Island is owned by the Sultan of Johor, making it the Sultan's private island. With under 80 rooms on the island, there are very few guests that experience the island every year. So, if you're okay with booking well in advance, you can enjoy an exclusive experience featuring white sandy beaches, deluxe accommodations and clear blue waters all while feeling like you're on your own private island!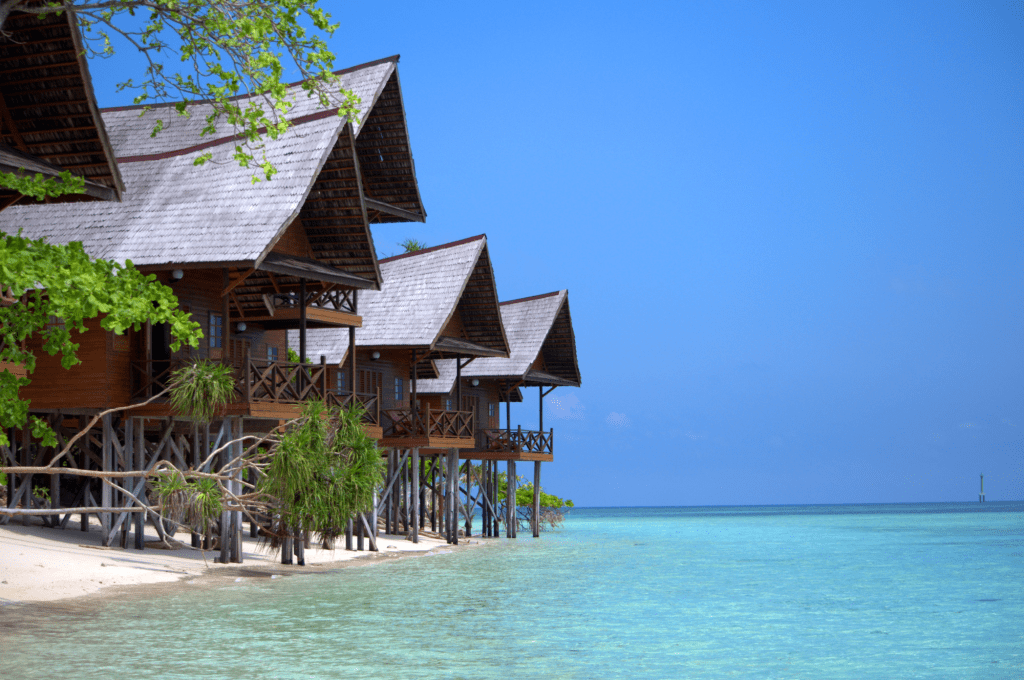 Lankayan Island
Okay, so we know we've told you about some awesome spots for snorkelling! However, if you're looking for the absolute best island for underwater activity, Lankayan Island is the most popular choice. Some have even referred to it as 'a snorkelling paradise', whilst others have mentioned that this island is the best for spotting whale sharks. This upmarket getaway spot features wooden chalets and coral reefs all ready to be explored.
As the tiny island of Lankayan is located just off the coast of Sabah in the Sulu Sea, it's protected as it sits within the Sugud Islands Marine Conservation Area. This means that Lankayan Island is maintained rather well and is also protected from over-tourism. If you do come between March and May, you may very likely have the chance to witness whale sharks. If you're looking to get off the beaten path and experience something wildly different, we recommend visiting the Sepilok Orang Utan Rehabilitation Centre. Here you'll find orphaned orangutans which have been released back into the wild. For many of these orangutans, the cost you pay for your visit helps these orangutans from being patients to becoming fully healthy animals released back into the wild.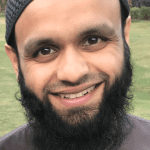 Juber Ahmed is our Digital Editor and travel enthusiast with a keen interest in Islamic history and heritage. He travels with his wife to various places around the world and writes about his experiences.
 
Juber's favourite Quote...
"The World Is a Book and Those Who Do Not Travel Read Only One Page" [Saint Augustine]