After 38 long years, the notable King Fahad Academy in Acton is now in the process to be closed down. Serving numerous Middle Eastern and North African communities, the closure will undoubtedly have a huge impact on the prospects of the students.
Founded in 1985 by then-Saudi King Fahd Bin Abdulaziz Al Saud, the school was initially established to provide education for the children of Saudi diplomats.
Things happened slightly abruptly, with teachers being informed about the closure at the very last minute.
One teacher told Middle East Eye, "As a former student, parent and current teacher I'm still in shock. My main concern is the welfare of our children, and as a parent I have still not formally been informed about the closure."
It wasn't until Friday 5 May that parents were informed. Part of the letter that was sent to parents read, "The Kingdom of Saudi Arabia is reorganising and restructuring its education system. As a consequence, it is adjusting its provision of education outside of the kingdom and is currently considering closing certain establishments. The Academy is one such establishment being considered for closure."
Undoubtedly, this has not only upset many teachers, parents and students, but it has also put them in a difficult position, with many teachers struggling to find jobs and many students struggling to find places in other schools.
The letter also informed parents that the only way the school can stay open is through alternative funding.
Students and Parents Stuck
With around 480 students, students from the nursery stage up to the age of 18 will now have to look elsewhere for education.
Out of the frustration many parents experienced, it urged them all to send a letter to the school, letting them know that their children's "education and stability have been left in limbo".
With registration closed for the 2023/2024 intake, it is proving rather difficult for many parents in finding a place for their children in a nearby school. This may mean that many students may have to end up travelling long distances to attend school.
Successful Alumni
The school has been serving students for nearly forty years, which means that it has produced remarkable graduates who have gone on to work in a wide range of fields such as the arts, law, medicine and media.
One such example is Jamal Elshayyal, who is the manager of content strategy at Al Jazeera. Speaking to Middle East Eye, he said, "KFA was more than just a school. It was a home from home where we were helped to learn and understand our religious and cultural identity."
Other alumni examples include artist Rania Hedia El Agami, the first female robotic proctor for colorectal surgery in the UK Nuha Yassin and Ahmad Aziz who is a leading oculoplastic surgeon at Imperial College.
Main Image Credit: MEE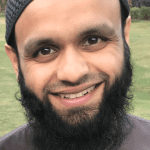 Juber Ahmed is our Digital Editor and travel enthusiast with a keen interest in Islamic history and heritage. He travels with his wife to various places around the world and writes about his experiences.
 
Juber's favourite Quote...
"The World Is a Book and Those Who Do Not Travel Read Only One Page" [Saint Augustine]