Inspired by one of the most advanced pieces of engineering in the world (the Typhoon FGR4 multi-role fighter plane), the C1000 Typhoon timepiece collection is designed to replicate and celebrate the technical excellence of this aircraft.
Launching today, the C1000 Typhoon – Cockpit Edition has been introduced to the range to pay homage to both the plane and the remarkable pilots of the RAF.
The new C1000 Typhoon – Cockpit Edition combines a strong but light case of ceramic and titanium with iconic chronograph movement, the ETA Valjoux 7750, resulting in the most advanced aviation model for the Christopher Ward brand to date.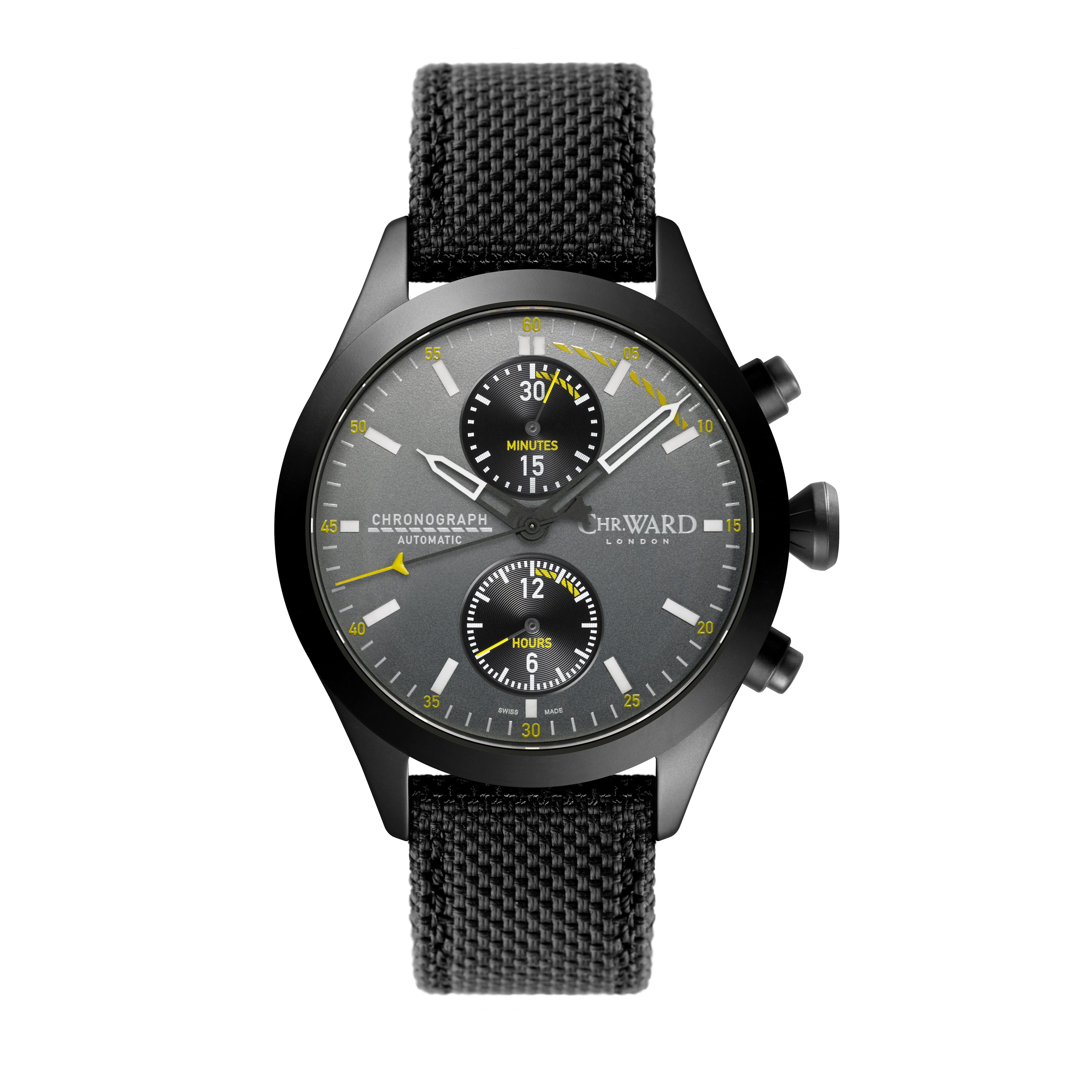 Featuring a completely new-look dial and hands, including yellow 'warning' design elements, the C1000 Typhoon – Cockpit Edition has been created with the fast paced world of a pilot in mind. The high density webbing strap uses a signature CW motif buckle and is available in three colour options allowing the wearer to appreciate and enjoy high quality design and style along with technical brilliance.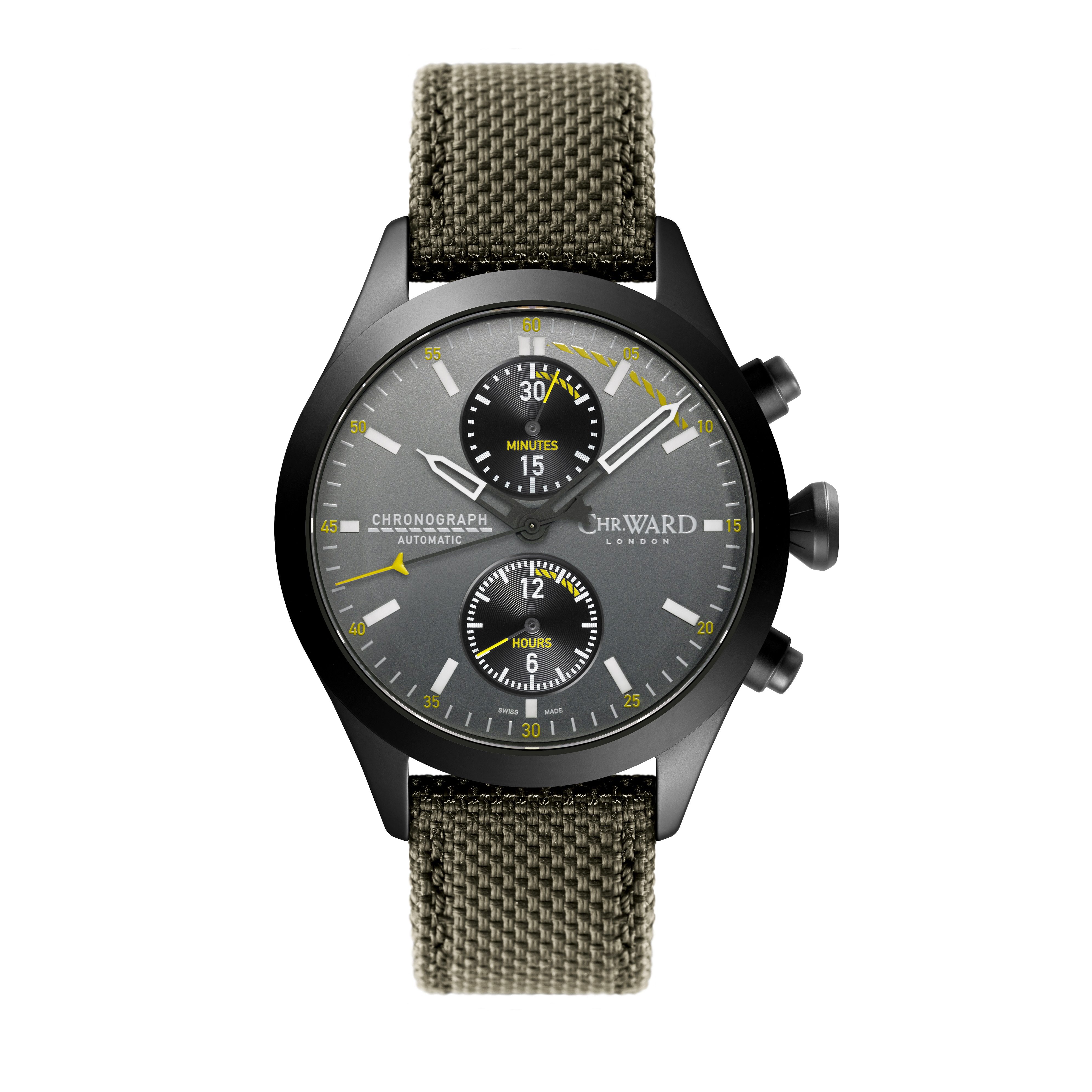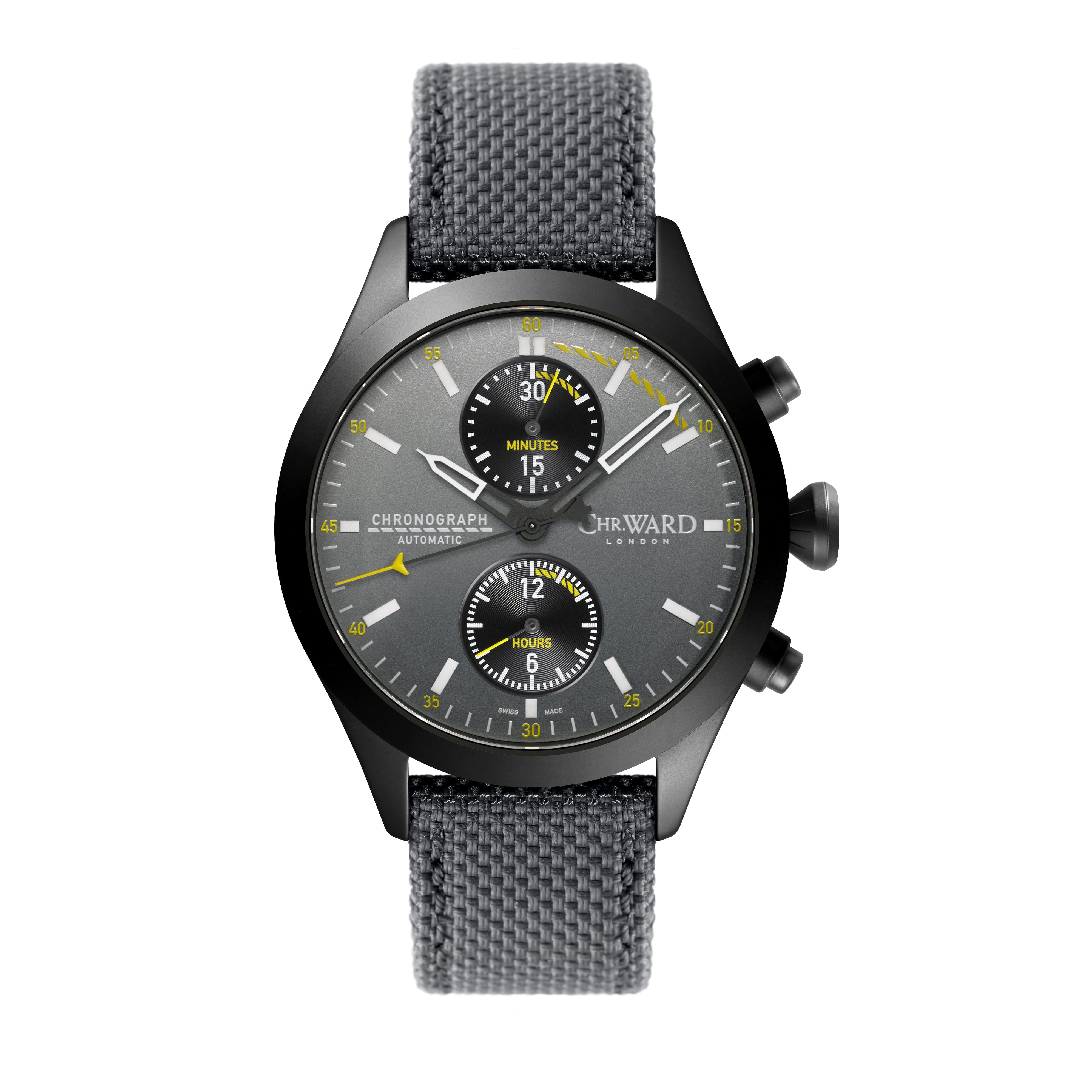 Chris Ward, co-founder of the eponymous Christopher Ward brand, has said of the launch: "The C1000 Typhoon is our most advanced aviation model so far. This remarkable piece uses hi-tech ceramic and titanium in the case construction and the iconic ETA Valjoux 7750 chronograph movement at its heart.
This new edition uses the multi-role fighter's instrument panel as its main design cue to create a watch that puts the wearer in the fast-jets cockpit."
The new C1000 Typhoon – Cockpit Edition is available on Pre-order for delivery mid- April, exclusively from http: www.christopherward.co.uk