For the fourth year, Islam Channel will be hosting its annual Eid Gala Dinner which is set to be one of the most important events in London.
The event will be hosted at the Marriot Hotel Grosvenor Square in London, located in Mayfair, and is scheduled to start at 6 PM on Friday 12 May.
As ILM and Muslim World League have partnered up with Islam Channel to host this unique event, the dinner will witness many key community members, business representatives and leaders. ILM will be carrying out a fundraising appeal to help all those affected by last year's floods which impacted the lives of over 30 million people in Pakistan. 
The plan for this monumental dinner looks rather spectacular. First and foremost, the catering will be provided by award-winning Greenleaf Catering, which has been voted as the UK's No 1 "Caterer of the Year" for the past 4 years consecutively by the "English Curry Awards". What's more, with an excellent line-up of renowned speakers, unbeatable entertainment, a chance to network, and speeches that will inspire you, the event will undoubtedly be a memorable one. 
According to Islam Channel, its Founder, Mohamed Ali Harrath said: "Our Eid Gala Dinner is an opportunity to celebrate not only the Islamic Festival of Eid but also the outstanding achievements and contributions made by Muslims in the UK and around the world."
Who is Attending?
Among the speakers, the following are confirmed to attend: Naz ShahMP, Lord Mayor of West Minister, Cllr. Hamza Taouzzale, Sir Iqbal Sacranie OBE and Sheikh Yousef Khalawi, Secretary General of the Islamic Chamber of Commerce, Industry and Agriculture.
This is simply a continuation of the success of last year's event, which witnessed more than 500 people attend. last year's sold-out event. In last year's event, notable speakers attended, such as Leader of the Liberal Democrats Sir Ed Davey MP, Kuwaiti Ambassador HE Khaled Al-Duwaisan and MCB Secretary-General Zara Mohammed.
For entertainment, dinner guests will be happy to know that comedian Prince Abdi is scheduled to appear, as well as Nasheed artist Safe Adam and the Al Nour Band. 
 If you're interested in watching the event, it will be live on Islam Channel. You can watch live by visiting their page on the day at 6 PM. 
If you'd like to attend, you can book your spot by clicking here.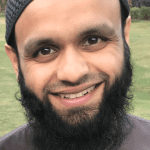 Juber Ahmed is our Digital Editor and travel enthusiast with a keen interest in Islamic history and heritage. He travels with his wife to various places around the world and writes about his experiences.
 
Juber's favourite Quote...
"The World Is a Book and Those Who Do Not Travel Read Only One Page" [Saint Augustine]