The day of Eid might have passed us, yet London is not ready to stop celebrating. With two massive upcoming Eid celebrations due to take place in the capital this weekend, it's worth thinking about making your way down to the capital to join the crowds and sample some awesome street food!
With free admission, a huge crowd, live cooking demos, henna makeovers and live performances, how could you say no to such an opportunity?
If you're planning on joining the fun this weekend, look no further as we provide you with all the information you need for these upcoming events.
London Eid Festival
Yes! This is Europe's biggest Eid celebration and it takes place in the oft-visited Westfield Shopping Centre.
Returning from Saturday 29th April to Monday 1st May 2023, this will be the fourth year such an event will be taking place and will serve as a chance to come together to rejoice. The best part about having events in a place like this is that it gives Muslims and non-Muslims a chance to come together and experience an often neglected part of Islam.
What's more, with the setting being one of the world's largest shopping and leisure destinations, it will allow many to witness the diversity of Islam and Muslims.
What's Happening at Westfield Square
Henna artists
Face painters
Halal Food Festival is back serving foods from Pakistan, North Africa and the Middle East
Children's play area
Met Police will also be on the ground to ensure everyone's safety
Live entertainment
Cookery demos
Food stalls
Islamic Art Gallery
Eid shopping stalls
Cricket simulator sponsored by World Remit
Eid in The Square
Also taking place on Saturday 29th April in the iconic Trafalgar Square, this event is completely free and will take place from 12 PM – 6 PM.
What makes this year different is its theme. Developed in partnership with the Eid Community Advisory Group and London-based arts, culture and grassroots Muslim organisations, the theme for this year's festival supports the Mayor's #LondonForEveryone campaign. This means that visitors will see a lot of focus on all the good stuff such as education, family, innovation and uniting between friends and families to enjoy such a momentous occasion.
What's Happening in Trafalgar Square
Global food stalls
WAW Creative Arts Kids Zone
Islamic Calligraphy
Storytelling
Drama and Poetry workshops
Mehndi and faceprinting
Interactive fencing sessions
Islamic History tours with Halal Tourism Britain
Family Heritage Workshops with Everyday Muslim
The full programme for the event can be found online.
Other Eid Festivals
Ladies Eid Party
This will be the first women's only Eid celebration which will be taking place on April 30 in Beckenham. Organised by Dunia Deen Events, the celebration will feature refreshments and an authentic Eid dinner.
For more information including the entrance fee, click here.
Annual Eid Al-Fitr Celebration and Bazaar
This one-of-a-kind event celebrates the best of Indonesian street food and is due to take place at Minang Cuisine. Scheduled to take place on May 7, this is the perfect event for those with a great interest in far eastern street food.
Book your spot now by clicking here.
Islam Channel Eid Gala Dinner
This one is meant to be BIG! The reputable TV channel will be getting people together in May to host its annual Eid Gala Dinner event. Running for the fourth year now, the event will include fine dining, networking opportunities and inspirational speeches.
What''s more, the Eventbrite page states: 'The event will be a gathering of Islam Channel's friends, supporters, charity and commercial partners and colleagues, with political and community leaders in attendance.'
To find out more about ticket prices and timings, click here. 

Main Image Credit: London Eid Festival & Westfield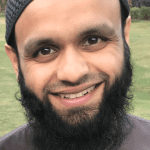 Juber Ahmed is our Digital Editor and travel enthusiast with a keen interest in Islamic history and heritage. He travels with his wife to various places around the world and writes about his experiences.
 
Juber's favourite Quote...
"The World Is a Book and Those Who Do Not Travel Read Only One Page" [Saint Augustine]