It's no longer the case where we can pop down to our local travel agency and book a Hajj package. With the many changes that have happened over the last few years, the process is slightly different now.
Those wanting to perform Hajj in 2023 must book their package using the Nusuk online platform and not the app.
For Hajj 2023, several Saudi Arabian companies – which have been chosen by the Ministry of Hajj and Umrah – will be organising and providing Hajj packages for those coming from Western countries. Al-Bait Guests is just one of the companies that pilgrims can use that is authorised by the Ministry of Hajj.
The biggest change that has occurred in 2023, is that Hajj packages will no longer be sold by UK travel agencies or companies. The only thing that will be provided by some UK Hajj and Umrah companies is advice and support.
Al Bait Guests
Some of us may have heard of this company before, but for the large part, it's new to many of us.
Al-Bait Guests is a Hajj service provider and is regarded as one of the most reputable in the world. A few UK Umrah and Hajj companies such as Dome Tours, Labbaik Ltd, Hijaz Travel and Al-Hidaayah have partnered with Al-Bait Guests to offer support and advice to those intending to embark on the journey of Hajj in 2023.
Al-Bait Guests (formerly known as the Establishment of South Asia) is one of the largest Hajj service providers. Operating for more than 40 years, they have been serving approximately 600,000 Hajj pilgrims from South Asia annually, which is almost one-third of all pilgrims.
Speaking on Islam Channel's The Big Ramadan Show, Osama Danish, Managing Director of Al-Bait Guests said, "The good thing about Al-Bait is we have decades of experience in serving pilgrims and also we have an excellent record. We also share the same values with the pilgrims."
Whilst experienced Hajj guides will be employed by Al Bait Guests, their role will simply be to offer spiritual and educational advice as well as guidance on logistics.
Packages Offered by Al-Bait Guests
There is a wide range of packages being offered by Al-Bait Guests, with considerations made on things like cost, time and the number of people travelling.
Package type:
Non-Shifting
Shifting
Economy packages
Package length:
10 days
14 days
18 days
20+ days
Accommodation & flights:
Double, triple and quad occupancy
Range of hotels from top-end 5-star hotels to budget hotels
Direct and indirect flight options
Services in Mina:
Tents in the standard European camps (Al-Mu'aysim)
Tents in the VIP European camps (Majr al-Kabsh)
To learn more about how to book Hajj in 2023, visit the Nusuk website.
Main Image Credit: Al Jazeera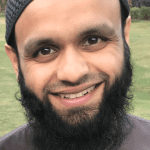 Juber Ahmed is our Digital Editor and travel enthusiast with a keen interest in Islamic history and heritage. He travels with his wife to various places around the world and writes about his experiences.
 
Juber's favourite Quote...
"The World Is a Book and Those Who Do Not Travel Read Only One Page" [Saint Augustine]