In the early hours of Monday 6 February, parts of Türkiye and Syria were struck by a quake which measured 7.8 on the Richter scale. The epicentre of the quake was near Gaziantep – a city that witnessed blocks of flats reduced to rubble. Over 50,000 deaths have been recorded and thousands have been left homeless.
However, the landscape is slightly different for tourists. In fact, some would say that very little has changed. As the earthquake was in the southeast region of Turkey, it means that popular tourist destinations such as the Mediterranean coast, Cappadocia and Istanbul remain unaffected, as they are hundreds of miles away.
If you're contemplating a visit to Turkey, keep on reading as we answer your many questions.
Tell Me More About The Latest Travel Advice
The UK Foreign Office has made it clear that visitors should avoid the immediate vicinity of the earthquakes and follow the advice of local authorities. This advice stands, despite the southeast region of Turkey not being a popular tourist destination.
Whilst the rest of the country is deeply saddened by the events, there are no restrictions for travellers planning on visiting Turkey.
In fact, many advise that this is the time to travel, as it helps the economy which could positively affect the longer-term goal of recovering from the earthquake.
Is it Safe to Travel to Istanbul, Antalya and Cappadocia?
Yes. There are currently no restrictions or warnings declared by the FCDO against travel to Istanbul, Antalya and Cappadocia. These and other holiday destinations such as Bodrum, Izmir and Ankara are all considered safe to visit, as they are all very far from the affected region.
The following 10 provinces are to be avoided (except for aid vehicles):
Kahramanmaraş
Gaziantep
Malatya
Diyarbakır
Kilis
Şanlıurfa
Adıyaman
Hatay
Osmaniye
Adana
Will Holidays To Turkey Be Cancelled?
At the current moment, there is nothing to say that this will happen. The FCDO makes the rules and unless their advice changes, it's unlikely that any holidays already booked to Turkey will be cancelled. If you decide to cancel, please check with your airline/travel agency about refunds and cancellations. Alternatively, if you decide to change your dates, you may be able to do that depending on the type of ticket you have. In all cases, contact the company you booked with.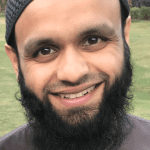 Juber Ahmed is our Digital Editor and travel enthusiast with a keen interest in Islamic history and heritage. He travels with his wife to various places around the world and writes about his experiences.
 
Juber's favourite Quote...
"The World Is a Book and Those Who Do Not Travel Read Only One Page" [Saint Augustine]