Located just off the coast of Venezuela, the pretty twin islands of Trinidad and Tobago (also known as T&T) pack a punch when it comes to the sea, sun and sand. Although they are both classed as one country, the two islands couldn't be more different. Whilst both islands are renowned for their wildlife and remarkable landscapes, Trinidad boasts waterfalls and rain forests, whilst Tobago is all about its pristine beaches and swaying palm trees!
Both islands may be located at the lower end of the Caribbean arch, yet the lack of tourism here is reason enough to entice visitors. What's more, the islands are steeped in history! From French planters, Spanish travellers and English invaders, the islands have been the setting for many iconic historic events. It's for this reason that visitors will find churches, Hindu temples, and also beautiful mosques scattered throughout both islands.
Getting In
Getting to Trinidad and Tobago from the UK is simple. There are flights from most UK airports flying indirectly to Piarco International Airport which is located in the capital, Port of Spain. The flight duration is usually between, 15 -18 hours (including layovers) with prices ranging between £500-£800 return. Piarco International Airport is around 20-25KM from the city centre.
Visa
Visitors holding a British passport do not need a visa to enter Trinidad and Tobago.
Getting Around Trinidad and Tobago
Visitors can easily get around both islands using a rental car. You can either rent a car at the airport or choose to rent one from the capital. If you choose not to hire a car, you can easily get around using rather cheap taxis. Bus services are also available, although they can be quite unreliable. To move between Trinidad and Tobago, you can take a ferry from the ferry port in Port of Spain (Trinidad) and arrive in Scarborough (Tobago) which will take around 3-4 hours. A return ferry ticket will cost TT$100 (£12.55).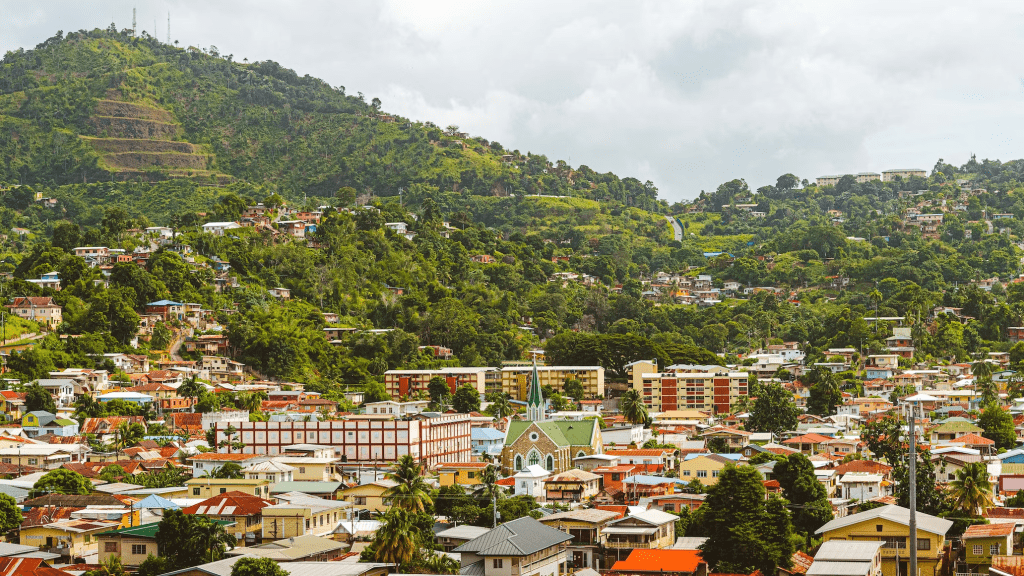 What To Do
The beautiful twin islands may be small, yet they are jam-packed with things to do. From nature reserves to historic sites and splendid beaches to a bustling capital, Trinidad and Tobago seem to have it all!
For those in love with nature, head over to the Tobago Main Ridge Forest Reserve. Recorded by UNESCO as the oldest legally protected forest reserve, it dates back to the late 18th century. You can choose to stay in your vehicle and drive right through the reserve for awesome views of the mountains and valleys. If you choose to park up and venture out, you can find breathtaking spots for birdwatching.
If you're really into birdwatching, head over to the Caroni Bird Sanctuary. Not only is this the second-largest mangrove wetland in the country, but it is also a sanctuary for the many birds that belong to the island. In fact, it's home to Trinidad and Tobago's national bird, the Scarlet Ibis. Beyond this, it is also a sanctuary for more than 100 avian species, making it a truly remarkable experience for those passing through or visiting.
Once you've satiated yourself with the wonders of nature, head over to the cocoa groves at Velaja Estate. Here you can take a tour around cocoa groves and learn about the fine art of making chocolate. From watching how beans are harvested to how chocolate is processed, a visit to Velaja Estate will give you a newfound appreciation for all things chocolate!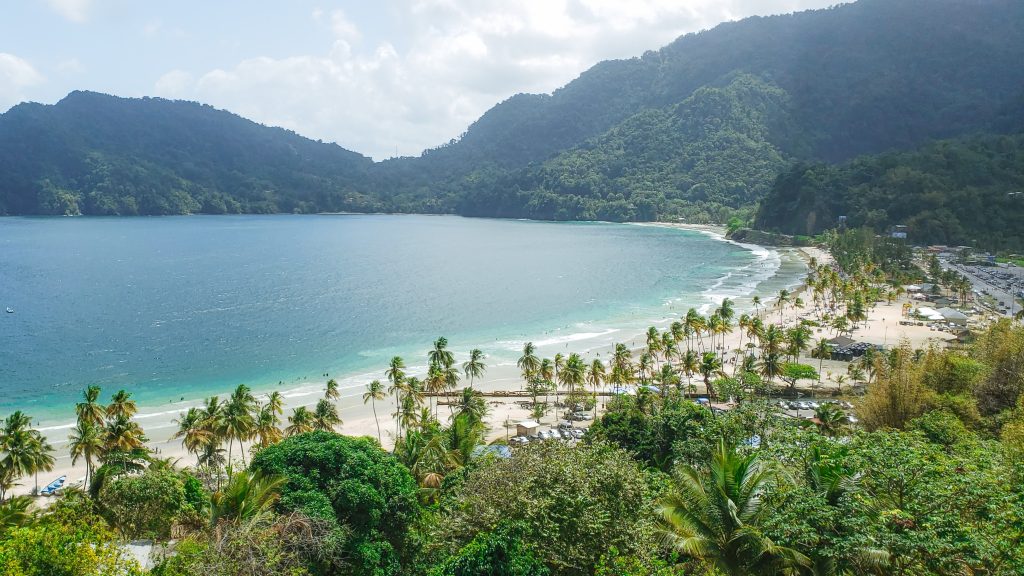 Visit The Beaches
To get away from it all, head over to some of the prettiest beaches. Pigeon Point undoubtedly tops the list when it comes to beaches in Trinidad and Tobago. The white sand and clear blue waters come together to provide visitors with an other-worldly experience. The Pigeon Point beach is so breathtaking that it has been included in a list of the top 100 beaches in the world by CNN!
We also recommend Manzanilla Beach if you prefer a quieter setting. Lined with swaying coconut palm trees, this is the perfect place to lie on the beach whilst listening to the sound of the ocean waves. As the beach stretches for 15 miles, you'll always find a secluded area to relax, stroll, picnic or even camp.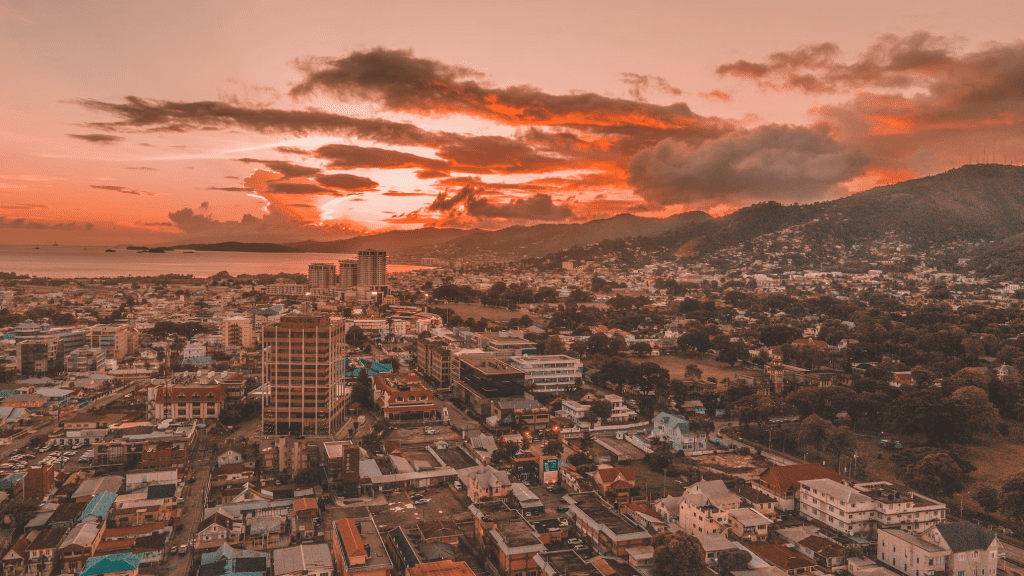 Visit The Capitals
Whilst Port of Spain is the official capital of Trinidad and Tobago today, Scarborough in Tobago used to be a capital nearly 300 years ago. For that reason, many still see Scarborough as the unofficial capital of Tobago. Scarborough is nothing short of a bustling and vibrant city. Whether you want to head to the malls, visit the traditional markets for some bargain hunting or wander in the Botanical Gardens, Scarborough has it all. Port of Spain – the capital of Trinidad – has similar vibes, except that many say that there's a lot more to do. The city does have contrasting sites from industrial areas to the likes of the Queen's Park Savannah. But don't let that put you off as the city is home to a whole range of places to visit such as the Emperor Valley Zoo, the National Museum and Fort George.
Visit The Mosques
Did you know that Trinidad has an ever-growing Muslim population? With nearly 100 mosques on the island of Trinidad alone, Muslim visitors will be happy to learn that the island is perfect for halal tourism. Masjid Nur-e-Islam is one of the oldest on the island of Trinidad and its location is home to a thriving Muslim population. Once you're done visiting the mosque, head over to Young Ho Lee's Chinese restaurant (opposite the mosque) for some wanton soup, chow mein or some fresh shrimp.
What To Eat in Trinidad and Tobago
Trinidad and Tobago are melting pots for different cultures! From East Indians, Africans, Chinese, and Syrians, the food spectacularly mirrors the diversity on both islands. You can hit the streets and try Bake and Shark, one of the most popular street food choices here! It consists of freshly baked flatbread filled with shark meat and additional spices and sauces. For a quick bite, Bake and Shark is a top choice!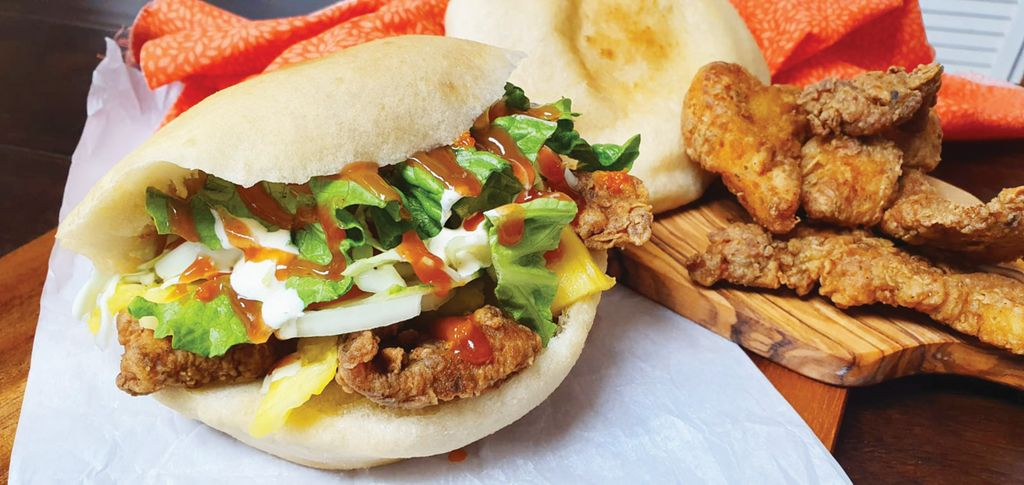 You could also try Trinidad's famous rotis which are unlike any you've seen or eaten before. We recommend Karamath Roti Shop which serves freshly cooked roti and a choice of beef, chicken or seafood curry drenched on top of the roti.
If you're in the mood for Mexican, head over to Chimichanga Mexican Grill for some local tacos or burritos. You can also choose from tacos, burrito bowls and even enchiladas. With a choice of fillings ranging from chadon-beni rice, chicken chunks and smoked tomato sauce, Chimichanga will not disappoint!
Halal food is aplenty on Trinidad island, but not so much in Tobago. Having said that, we recommend trying as much seafood as you can, as local fishermen sell them to street food vendors and restaurants every morning.
Trinidad is also known for its chocolate as some of the best cocoa in the world is grown in the country. Buy a box, sample some in Port of Spain's Cocobel or take a tour of Tobago Cocoa estate. Whatever you decide, be sure to try some locally-made chocolate before you leave.
Currency
The currency used in Mexico is the Trinidad and Tobago dollar or TTD'. Money can easily be exchanged before or upon arrival. Cash machines are also widely available, accepting most debit/credit cards. The exchange rate is 7.96 TTD for every £1 (as of November 2022).
Weather
The best season to visit Trinidad and Tobago is between December and May. During this time, the skies are usually clear, the sun is out longer and rainfall is pretty much uncommon. What's more, January to March can be much cooler than the summer months of April and May. June to December on the other hand is the rainy season and visitors will witness daily rainfall and high levels of humidity. Whatever the season, temperatures hover between the high 20s and low 30s year-round, which makes it a perfect winter destination.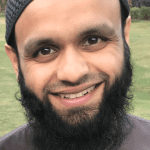 Juber Ahmed is our Digital Editor and travel enthusiast with a keen interest in Islamic history and heritage. He travels with his wife to various places around the world and writes about his experiences.
 
Juber's favourite Quote...
"The World Is a Book and Those Who Do Not Travel Read Only One Page" [Saint Augustine]