As we take a moment of silence to remember the heroes that defended Great Britain, let us take some time to commemorate the effort of one particular soldier. Often neglected for his major contributions in the history of World War 1, Sepoy Khudadad Khan was a mighty soldier who fought for Great Britain relentlessly.
As mentioned by Rakib Ehsan of The Critic, "The British public — including many UK-born people of South Asian origin — are largely unaware of the immense contribution made by those from the Indian subcontinent to the Allied Powers' victory in the First World War. Their involvement in British-led campaigns in the Great War should be better recognised in modern-day Britain."
With around 400,000 Muslim troops serving in the British Indian army, for many, it was their first time travelling to Europe. What's more, many fought for Great Britain without any strings attached which is why the British army has expressed deep and sincere gratitude for their efforts.  
The Legacy of Sepoy Khan
On the 31st of October 1914, Sepoy Khudadad Khan became the first Indian soldier to be awarded the Victoria Cross by King George himself. Regarded as the highest award a British soldier can receive, Khan's heroic efforts were nothing short of courageous and valiant. Serving in a war alongside millions of other soldiers from pre-partition India, Khan possessed a unique type of passion for his work.
Hailing from a small village called Dab in Pakistan's province of Punjab, news of Khan's legacy fast made its way around the world. 
Arriving in France in October 1914, 20,000 Indian soldiers, including Pathans, Sindhis and Balochis, were immediately sent to the front line. Their aim was simple; to stop the Germans from advancing onward towards Boulogne and Nieuwpoort. Khan was a machine gunner at the time and along with his team, they very well possessed the ability and stamina to prevent the Germans from advancing. Things took a turn for the worse when his entire team was defeated whilst badly wounded Khan pretended to lay dead before reinforcements arrived. This gave British reinforcements enough time to make their way and put a stop to the havoc that could have been caused by the Germans.
Sepoy Khan's tactics and efforts were massively appreciated which resulted in his award being published by the London Gazette.
"On 31st October 1914, at Hollebeke, Belgium, the British Officer in charge of the detachment having been wounded, and the other gun put out of action by a shell, Sepoy Khudadad, though himself wounded, remained working his gun until all the other five men of the gun detachment had been killed." (The London Gazette)
A Solider to be Remembered
On 31st October 2014, The Telegraph published a letter in which politicians and members of the faith and civil society urged the people of Great Britain to commemorate Sepoy Khan.
"It is important today that all of our children know this shared history of contribution and sacrifice if we are to understand fully the multi-ethnic Britain that we are today. The gallant Sepoy Khan embodies that history."
Signed off by General Lord Dannatt, Amjad Bashir MEP, Baroness Warsi, Keith Simpson MP, and many others, this request is of great importance in a time of disunity amongst the people of Great Britain. 
Arguing for more exposure, Ehsan of The Critic also mentioned that a statue of Sepoy Khan in densely populated Muslim cities would be a great start.
"There is a statue of him at the entrance of the Pakistani Army Museum in Rawalpindi, but in truth, there should be a grand statue of Subedar Khudadad Khan in one of Britain's major cities", says Ehsan. He also adds, "With its notable Pakistani Muslim-origin population, perhaps Birmingham — our second-largest city — would be a suitable place."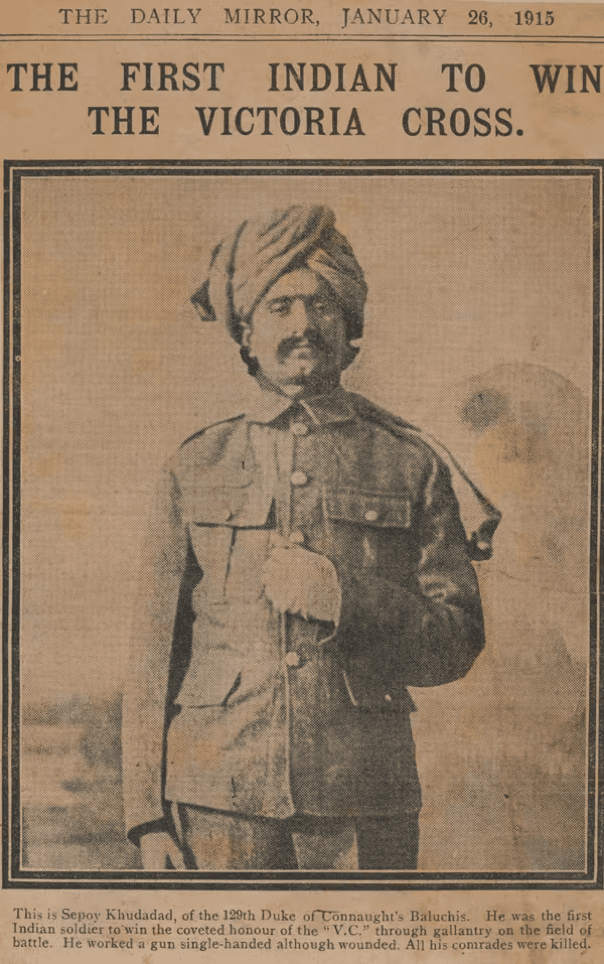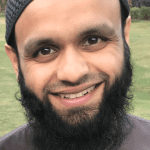 Juber Ahmed is our Digital Editor and travel enthusiast with a keen interest in Islamic history and heritage. He travels with his wife to various places around the world and writes about his experiences.
 
Juber's favourite Quote...
"The World Is a Book and Those Who Do Not Travel Read Only One Page" [Saint Augustine]